The Toronto Raptors are constantly looking for ways to gain competitive advantage. They needed a better way to analyze their roster and potential player acquisitions, particularly in time-sensitive situations like the moments leading up to the annual draft.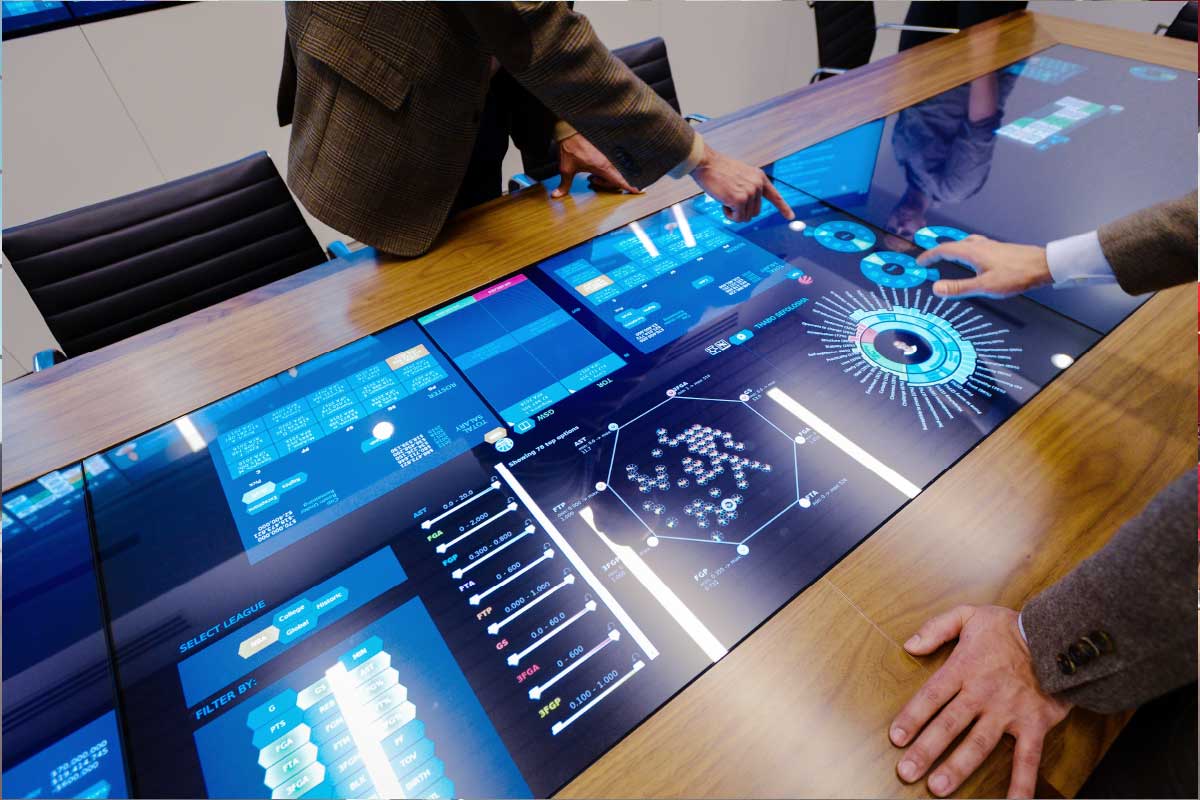 Insight
Data analysis is key to sports team success
Sports teams, like other industries and businesses, grapple with time-consuming manual operational processes to gather and analyze relevant data and derive insights from them.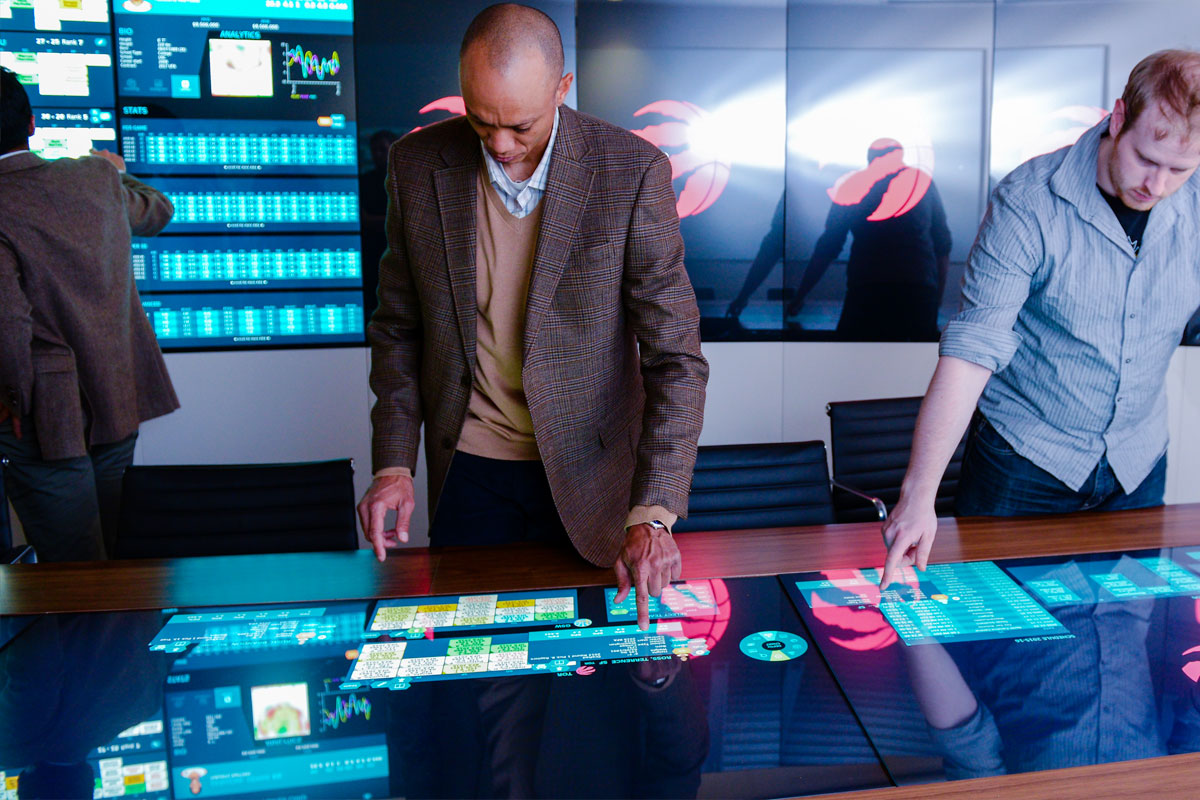 Idea
IBM iX designed a first of its kind solution that uses IBM Watson cognitive technology to transform the Raptors' talent evaluation. The platform can analyze critical data like team and league statistics, player information, social media sentiment, and contracts in real time. By viewing and moving data across interactive touch tables and wall screens, staff can easily understand insights and quickly collaborate.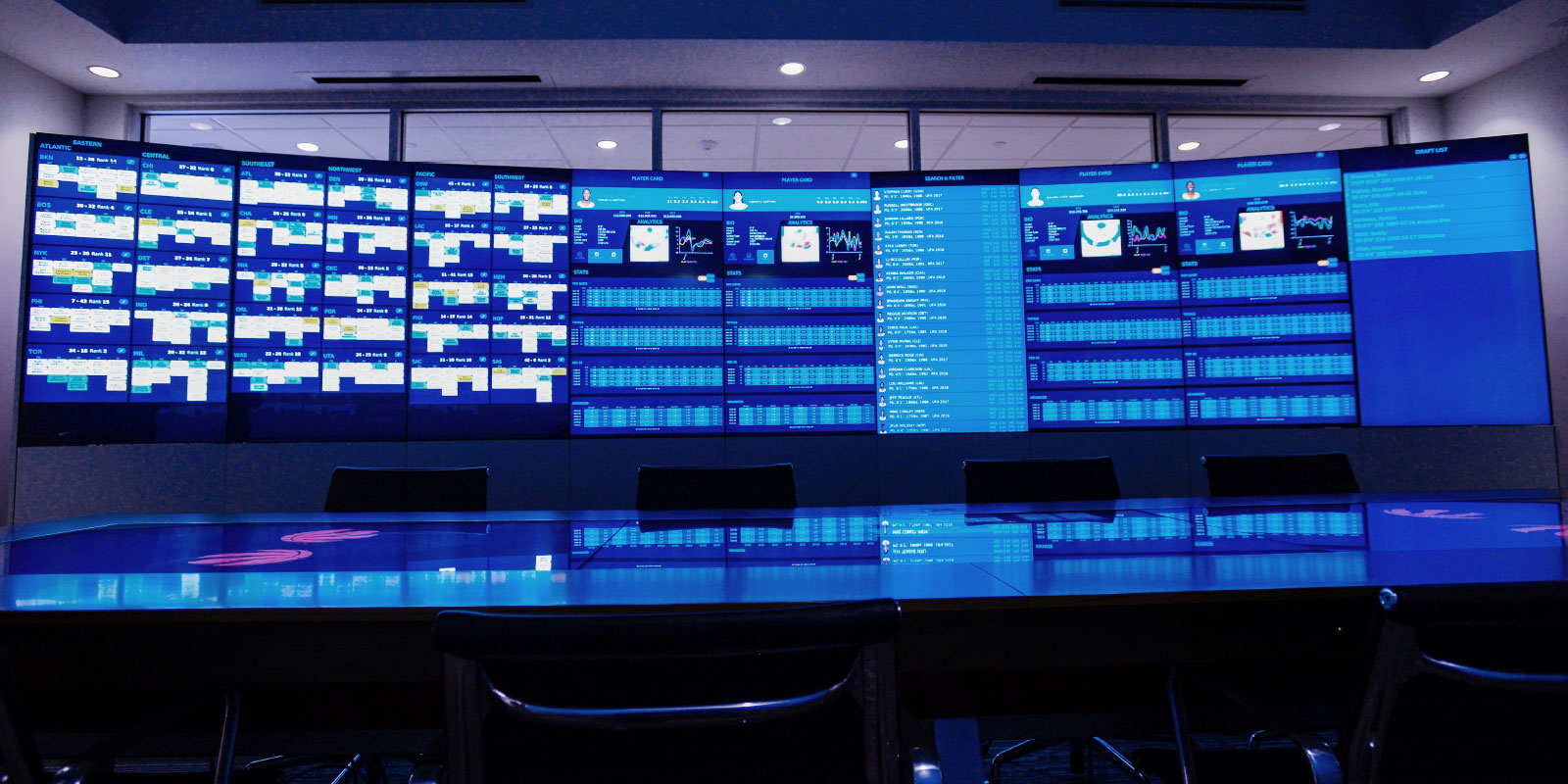 Impact
Faster decisions for winning teams
IBM Sports Insight Central provides a faster means to share, visualize and drive time-critical decisions, which in turn can help the Raptors attract the most sought-after players. By reimagining data through cognitive and analytics technology and accessing insights on interactive consoles, managers can make smarter decisions to build winning teams.
Ready to see what we can
do for your business?