Managing M&A transactions can be chaos
We have a solution!
Are you tired of tracking and managing M&A data, documents and activities using multiple, generic, disconnected tools that are haphazardly cobbled together? M&A Accelerator brings your data into a single digital solution that enables M&A professionals to visualize all the moving parts of the transaction in a 360° viewpoint. Whether you do multiple transactions a year or are planning a first acquisition, optimizing value capture and reducing distractions to your core business is essential to deal success.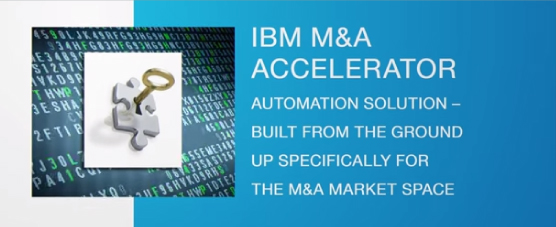 Bring order to the chaos
M&A Accelerator is an online application designed to collect, aggregate, track, manage and share related M&A activities throughout the deal lifecycle. It's like having a GPS system guiding the M&A process, providing leadership the visibility it needs to ensure that the transaction's value stays in focus to hit both operational and financial goals. With the final destination in plain sight, problems can be mitigated and adressed before they take you off course.
"M&A Accelerator manages the mechanics of any transaction, allowing deal teams to focus on important deliverables like key decisions, business case achievement and risk reduction."
Unlock the secret to success with M&A Accelerator
The typical acquisition integration approach is characterized by lots of barriers and scores of unlinked urgent activities. Don't be dependent upon people as the glue with limited visibility and no knowledge capture. Unlock the secret to success with M&A Accelerator.
Immediate value
Establish value drivers, agree on functional plans; link actions, issues and risk to key initiatives, instantly the team is set up for seamless execution and achievement of outcomes
Executive value
Manage by exception, keeping teams on track to hit synergies, leadership stays focused on key decisions and remediation, working in real time around the globe
User value
Easy to use personalized access drives attention to the right actions, at the right time, with focus on value and less distraction to core business
Long term value
Ready for next transaction as deal playbooks are dynamically updated with tribal knowledge and lessons learned; ROI increases with each deal
User adoption is easy with our quick set up and intuitive M&A templates
Our out of the box set up leverages leading practice content and design, allowing you to be productive in no time. Clients with a more complex process can easily configure the solution to suit their needs. Our Client Services team will provide expert guidance on set-up and deployment of this feature-rich solution so you gain immediate value. We understand that every client and every deal is unique — we'll get you where you need to go.
Deploy with ease: We understand your needs
Using our pre-loaded content and configured fields, forms and reports, many clients start realizing value day 1. If you're new to M&A or in need of an immediate deployment, our expert client services team will help you navigate through our standard template for a quick and easy roll out. For clients with a more complex process, we'll walk you through our proven methodology to learn more about your specific goals and recommend a deployment strategy.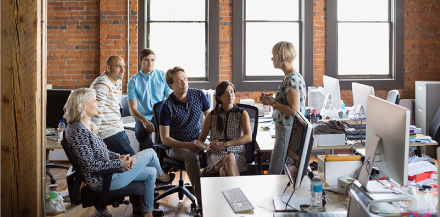 The right set up = optimal user adoption
Having ready access to all key information, even data that is outside our solution, is key to M&A success. We have links to external documents, APIs and smart links, to ensure that the entire deal team can find the exact right data, at the exact right time so your team knows what needs to get done and when. Our configuration settings allow updates to be made in real time, online while instantly cascading the changes throughout the entire process, eliminating lag time and additional effort normally spent chasing down answers through email and conference calls.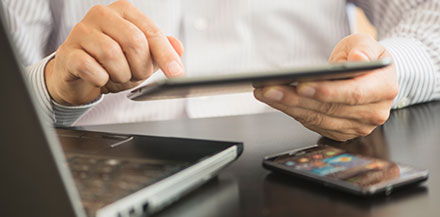 Once and done, or forever changing, we do both
The use of M&A Accelerator on an initial deal will allow you to validate your process, while still giving you the ability to make the changes needed to support users in real time, with no IT support needed. When your deal is near completion, use the built-in lessons learned capabilities to update your process to fit the true execution path that got to you to success. This continuous learning loop is managed within the solution to create a dynamic, online playbook that can be accessed and used every time you do a deal — regardless of resource reuse or availability.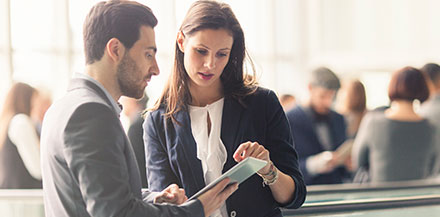 Our SMEs have your back
Our team of subject matter experts, have deep experience with M&A Accelerator, as well as M&A backgrounds to answer your every question or concern. You'll have the day to day support you need to set up, roll out and gain user adoption across the globe. Along with product support, we provide coaching and usage guidance throughout the year so that you can be confident in changes you want to make and leverage new features as they are released from our IBM development team. We also encourage all our clients to join us and each other at our Client Experience Forum, a face to face event where they share tips, tricks and success with the entire community of users.
The road to better outcomes on all your M&A efforts starts here
IBM's M&A Accelerator solution covers the entire deal process, from target identification, through due diligence, integration planning and completed execution, while ensuring that the business case is clearly visible, communicated and managed every step of the way.
"M&A Accelerator's Accelerator's unique feature set and leading practice content gives you the combined experience of hundreds of successful M&A deals right at your fingertips; using M&A Accelerator was an easy decision."
Learn more about IBM's M&A Accelerator solution