Columbus, Ohio beat out 77 other U.S. cities to win the Smart Cities Challenge, a government-funded grant to revolutionize a city's transportation system. The newly-formed Smart Columbus team soon needed both a workspace and a place to educate Columbus residents on all that would be changing in their city.
First out of 77
other U.S. cities, Columbus, Ohio wins the Smart Cities Challenge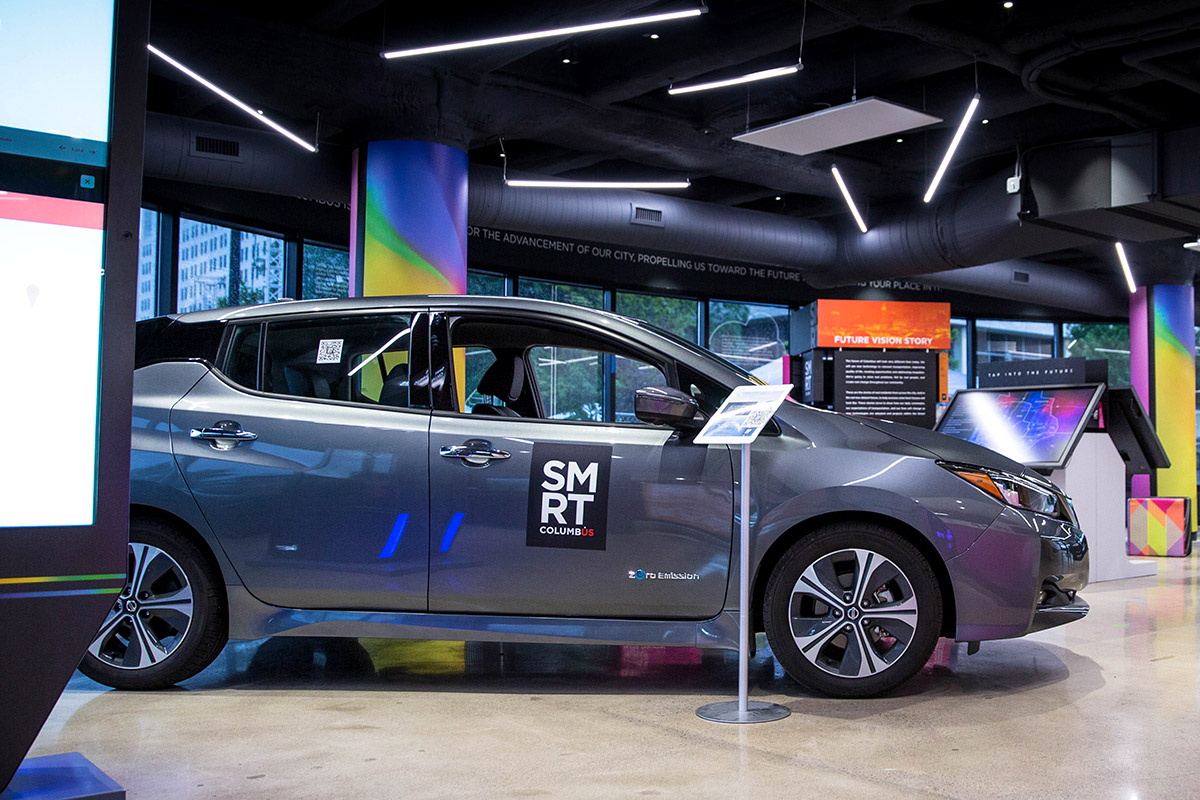 Insight
The people of Columbus were in the dark about big changes coming
Despite significant publicity, Columbus residents were completely unaware of Smart Columbus and the initiatives associated with it. IBM iX™ needed to educate them and ignite their participation in this ambitious effort.
Idea
Telling the story of sweeping change called for an equally innovative space
IBM iX sought to create a unique space that infused tactile interaction with digital immersion, to give a complete picture of the future of Columbus. Located on the Scioto Mile, a hub for large festivals as well as weekend picnickers, the team designed an open, inviting space. The space featured guided interaction through a touch-screen map, videos, a photographic tower showing how real people will be impacted and window renderings of what the city will become from that exact point-of-view. Additionally, the space showcases electric vehicles and facilitates test drives in EVs, which are a staple of the Smart Columbus plan.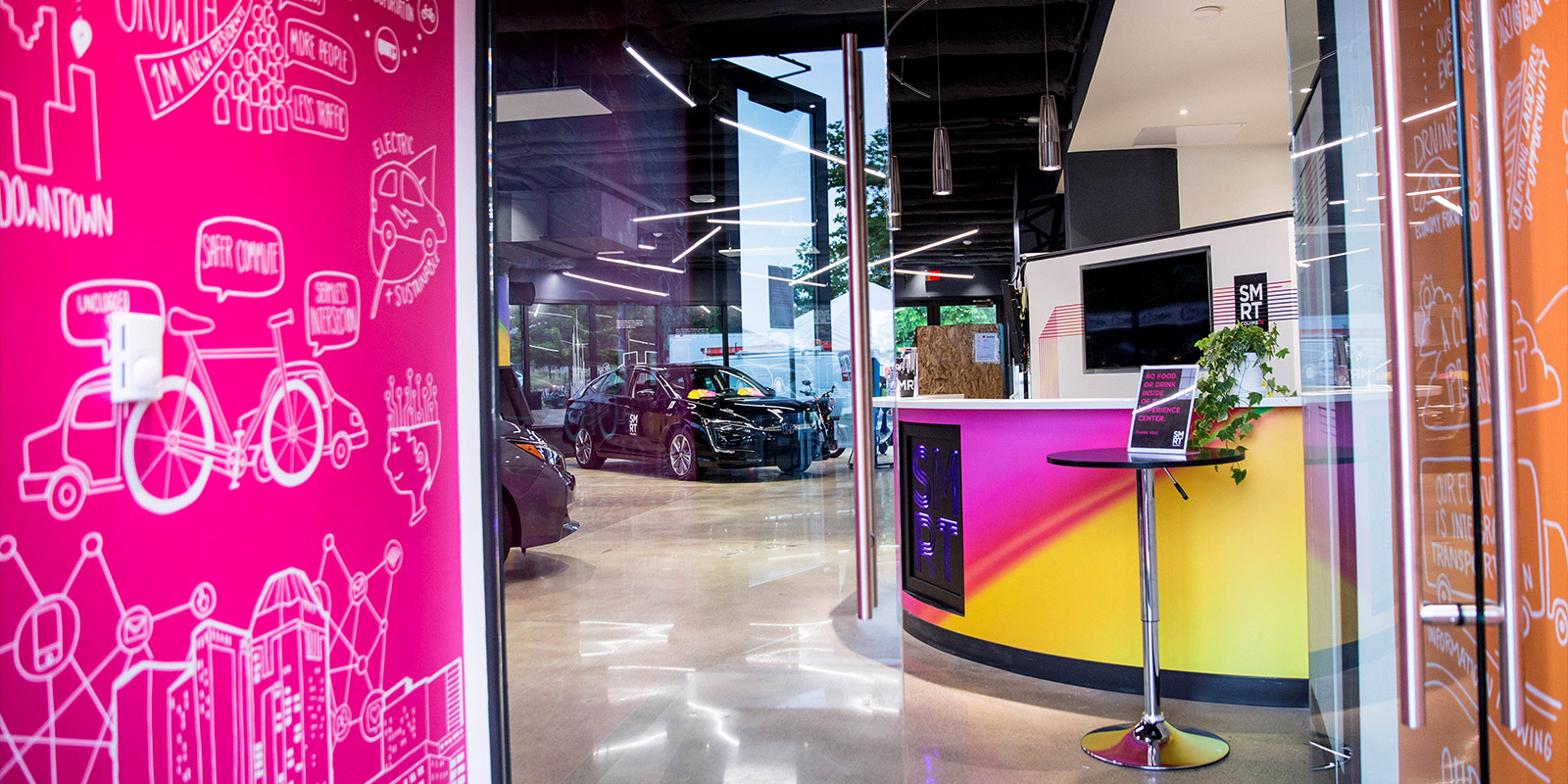 Impact
The center opened to awesome applause right from the start
The Experience Center opened on June 30th, 2018 with a ribbon cutting ceremony hosted by Mayor Andrew Ginther. With its prominent placement in the city at the hub of many summer festivals, thousands of people have been exposed to the Smart Columbus message.
Thousands of people
exposed to the Smart Columbus message
Ready to see what we can
do for your business?