Customer and talent experiences are critical differentiators for banks facing stiff competition. They invest heavily in recruiting top tier talent to bring in critical new skills, but job seekers have the same high expectations as customers do.
Insight
Competing for top talent
The Royal Bank of Canada (RBC) recognized the need to transform employees' journeys even before their first day by enabling a truly dynamic experience. RBC envisioned a digital onboarding destination where community and company culture intersect and where new employees can learn about RBC in the digital era.
Idea
A digital recruiting experience
RBC Embark is an online onboarding platform dedicated to engaging newly hired staff while increasing completion of pre-start activities. With a dynamic, interactive interface, the site provides relevant information about the bank itself, available career paths, and its values. It also contains onboarding tasks to prepare new hires with personalized content that connects them to their new team.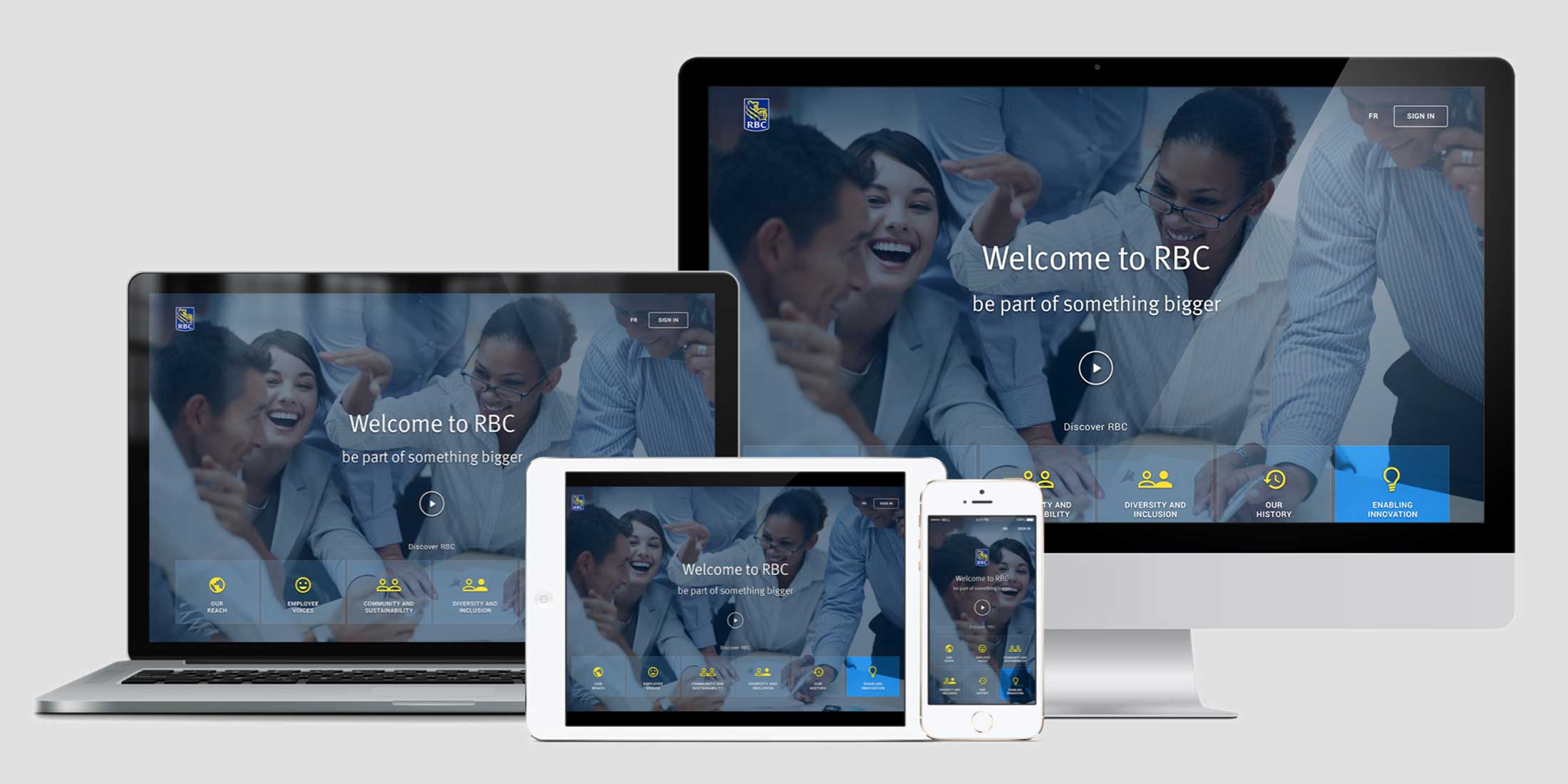 Impact
Welcoming the digital elite
Engaging in a new way helps RBC keep pace with digitally-savvy candidates they want to attract and retain – those that embrace emerging technology and understand how it helps RBC deliver best possible digital experience for its customers. RBC Embark helps generate excitement about a longterm career path, and recruits love becoming part of an engaged community, even ahead of their first day.
99%
completion of onboarding tasks
89%
of users rated their experience favorably
8
weeks from idea to launch
Ready to see what we can
do for your business?