For many Swiss, local retail giant Migros is much more than a supermarket: it is grounded in their Swiss identity, and its ubiquitous brand and loyalty program play a central role in daily life. But in the digital sphere, its impact was hidden beneath a fragmented marketing ecosystem. So, when Migros approached Aperto, an IBM company, to relaunch the digital platform for its supermarket and corporate brand, the stakes were high: Switzerland's favorite brand wanted to make an impact on the digital life of its customers.
75%
cost reduction for new brand and campaign sites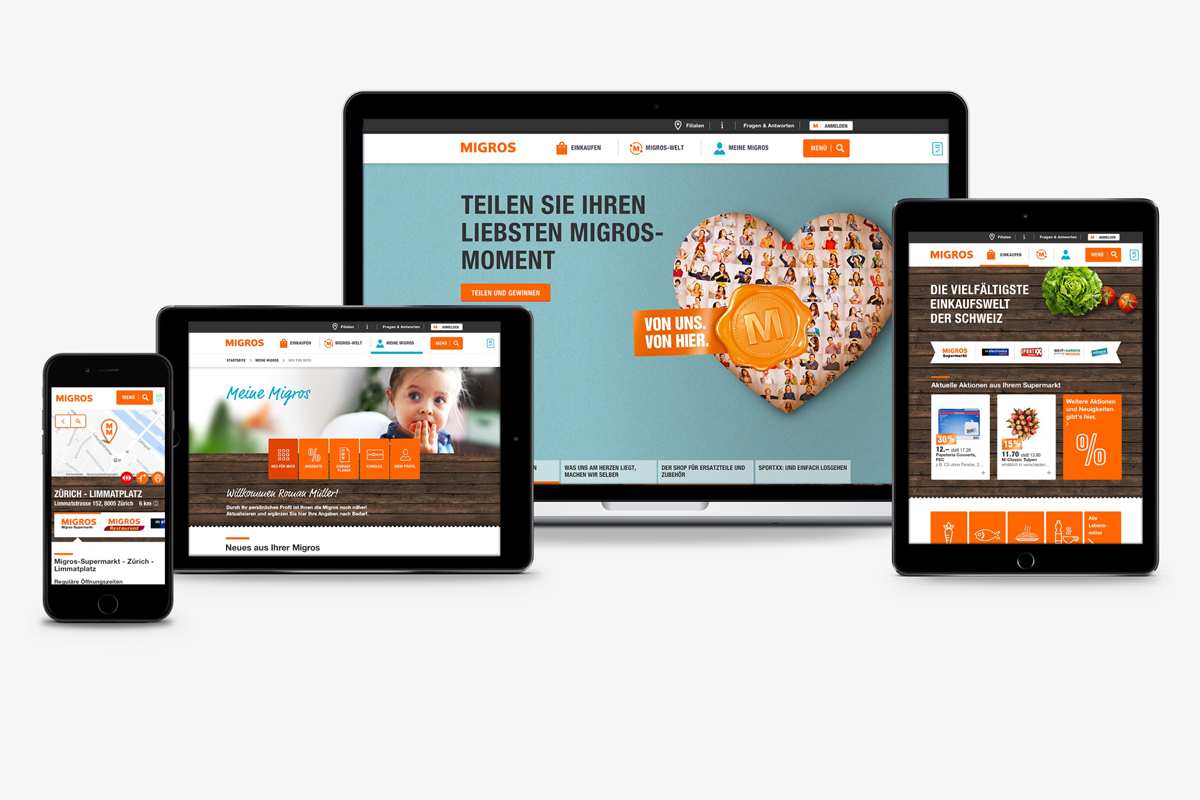 Insight
Leveraging data to provide personalized experiences is a key competitive advantage for retailers.
80% of Swiss households are members of the Migros loyalty program "Cumulus", providing the retailer with an immense amount of customer data. Leveraging this treasure, along with contextual and in-store data to create consistent experiences with personalized content, offers and services presents a huge opportunity to set Migros apart from the competition.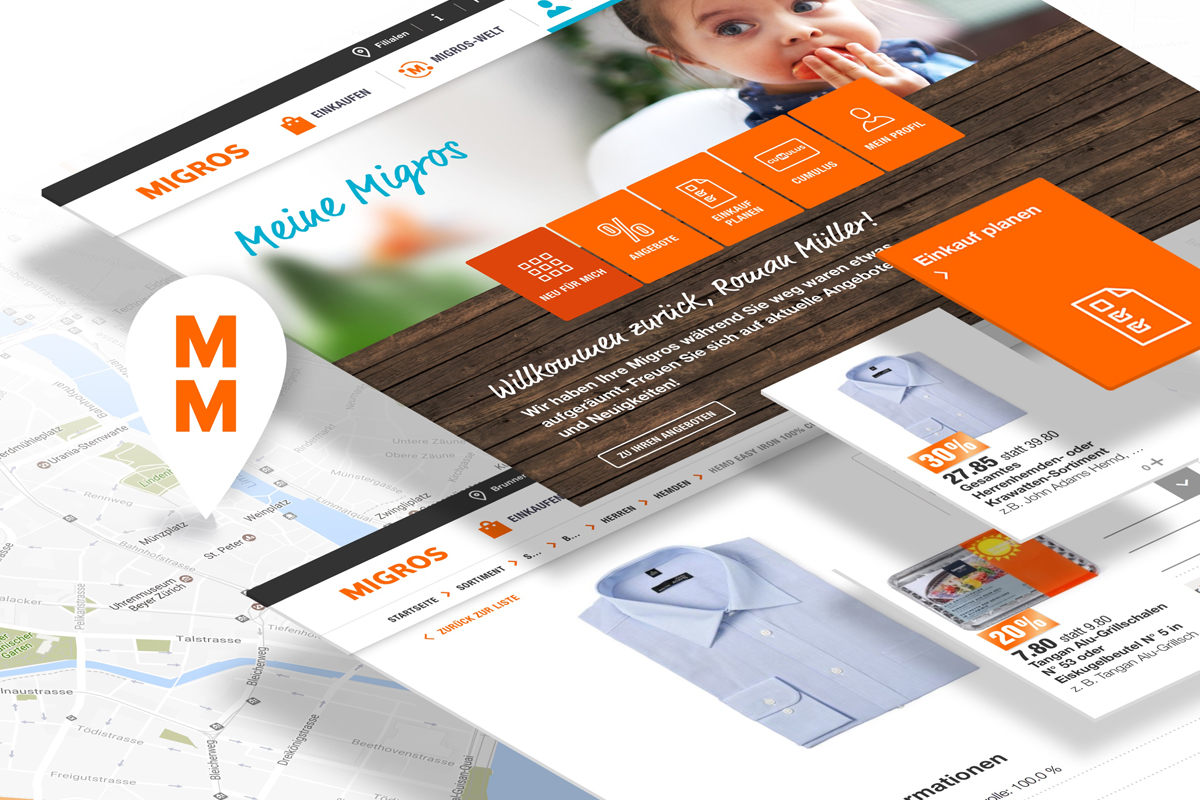 Idea
A modular and scalable platform design for personalized experiences across all digital touchpoints.
Migros' new website consolidates the company's complex landscape into one customer-centric platform that is visually consistent, highly adaptable and fit for personalized marketing.
Re-usable web modules increase business efficiency and ensure a consistent Migros experience across all digital touchpoints. A global teaser pool allows for synchronized messaging. Various data sources (CRM, in-store, contextual, web) fuel a personalized and localized experience, driving usage and both on- and offline sales.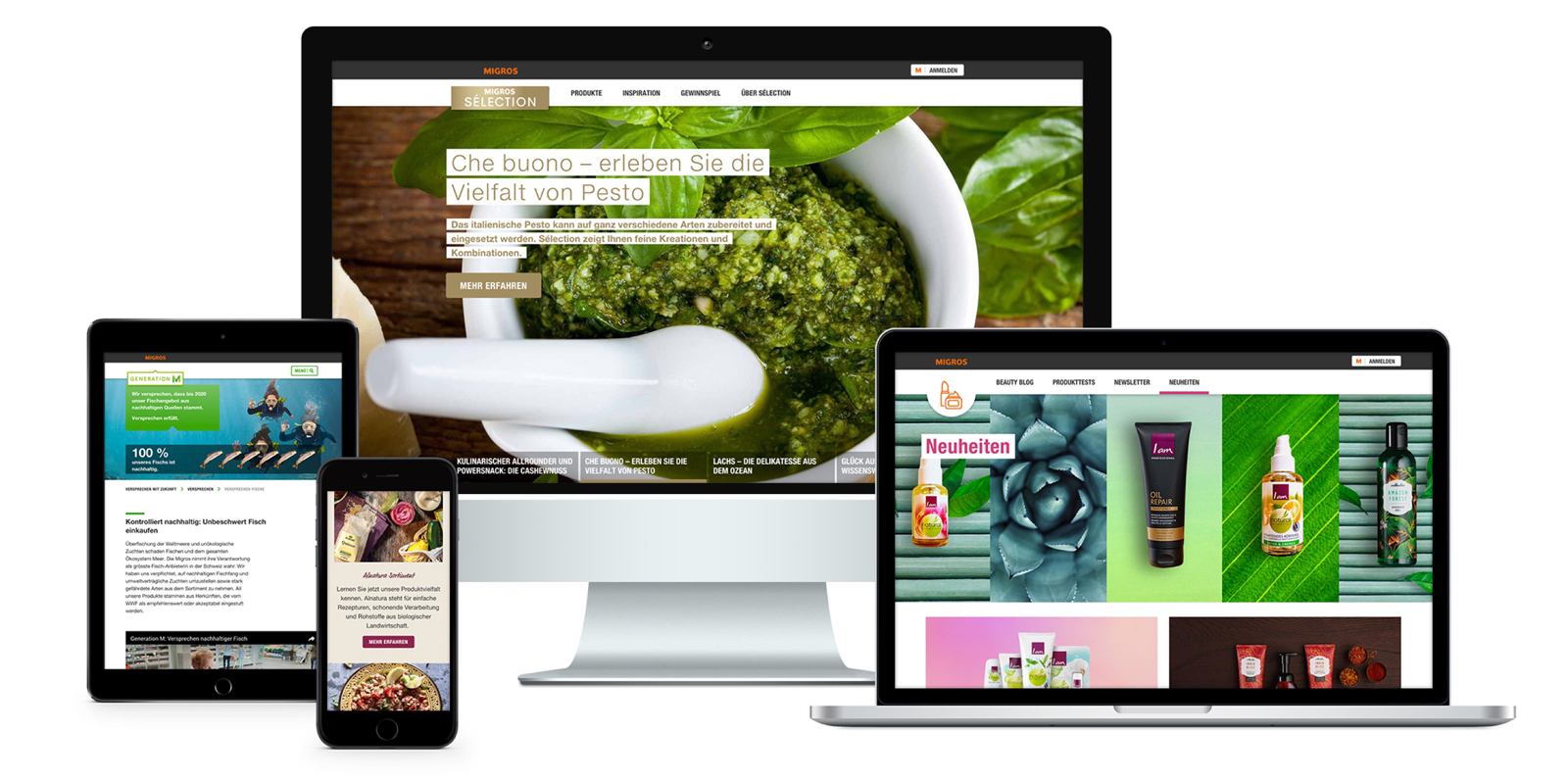 Impact
Migros delivers on its promise to always be relevant and close to its customers.
Migros' new website ramped up both desktop and mobile usage, measurably increased basket size on partner shops and greatly reduced digital marketing costs. And most importantly: the scalable and modular set-up makes it future-proof – we've only just begun to innovate.
"Migros, with all of its brands and products, events and stories, now fits into one, handy format on smartphones, tablets and desktops. This is how we're bringing the brand back to the people and can offer an added value, irrespective of where the customer currently is."
— Philippe Stuker, Head of Digital Communication at Migros
20%
increase of overall page visits
28%
increase of mobile customers
Ready to see what we can
do for your business?