As competition intensifies among cement companies, there is an increasing need to rethink sources of competitive advantage. Dalmia believed that improving the experience of doing business with them would increase customer loyalty and grow revenue.
200+
ideas generated from regional workshops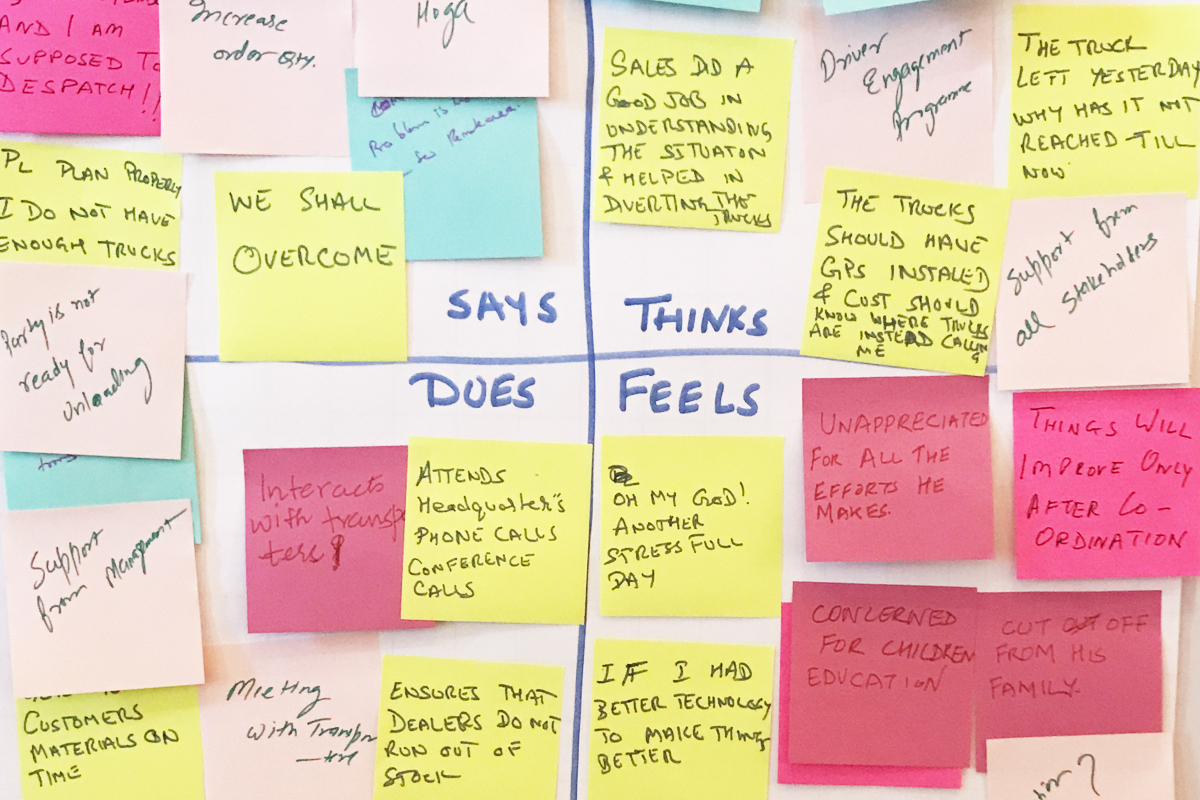 Insight
Collecting customer insight
To guide their strategy, the team conducted over 75 interviews in the field with vendors, partners and customers in different regions to better understand their goals, motivations, feelings, and pain points.
Idea
Envisioning Dalmia's Digital Reinvention
Dalmia began its Digital Reinvention™ by working with IBM to envision the future of their business in a 12-week session. They used IBM's Digital Reinvention framework to combine thinking, making, and doing in strategy development. Four IBM Design Thinking workshops brought together crossfunctional stakeholders and customers to generate ideas and prototypes of customer experience improvements.
Impact
An ongoing reinvention journey
IBM iX is working with Dalmia to set an overall digital strategy connecting current digital initiatives and generating new disruptive businesses. The team helped Dalmia set up a process to continually pilot new ideas, scale successes, and drive their competitive advantage with better customer experiences.
Ready to see what we can
do for your business?