What is the API economy?
Today's leading enterprises are transforming digitally, jumping head first into the API economy. Transformations are being driven by connected devices and consumers' thirst for compelling brand experiences—all generating a vast and ever-growing amount of data.
In the API economy, application programming interfaces (APIs) act as the digital glue that links services, applications and systems. This allows businesses to make the most of their data to create compelling customer experiences and open new revenue channels.
Learn about the opportunities of the API economy from Marie Wieck, IBM Middleware General Manager, and John Musser, Founder and CEO, API Science.
New API economy business models are emerging
Successful organizations see APIs not as technical tools only, but as sources of strategic value in today's digital economy. Adopting an API-centric business model enables you to:
Create value by offering APIs that others want.
Use APIs to help developers innovate freely.
Support mobile development teams with APIs.
Make APIs the common language in a hybrid world.
Link devices to data on the Internet of Things (IoT).
Study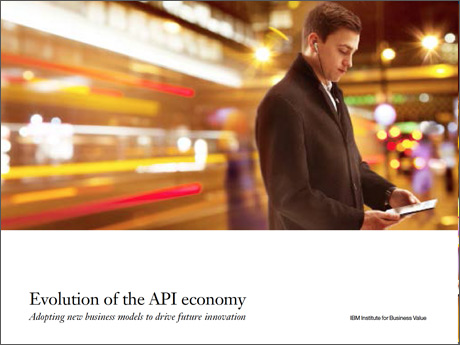 Drivers of API adoption include a focus on the customer experience, a desire for frictionless access to ecosystems and a need for faster time to market.
Study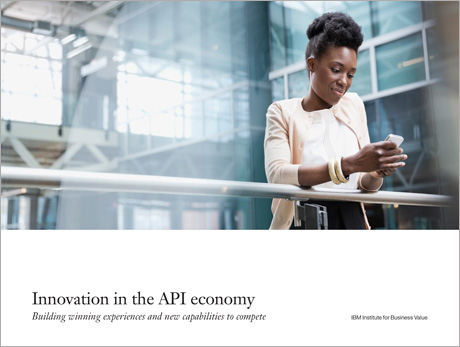 Business models in the API economy can be based on direct consumption, market-making endeavors or ecosystem enablement.
Infographic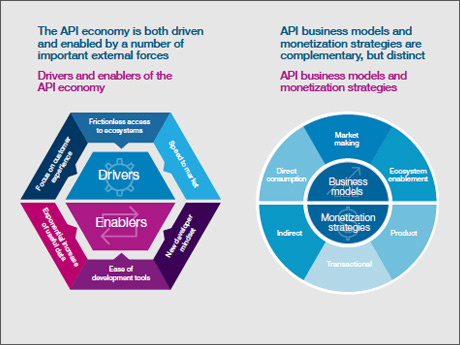 API monetization strategies can be indirect, transactional or product-based.
See how you can get started in the API economy.
Count on IBM to help guide you into the API economy
Our industry skill and experience in hosting and securing back-office data for leading enterprises makes IBM uniquely qualified to host the world's growing engagement data and to help enterprises digitally transform for a world whose future is increasingly built on data.
Our comprehensive set of solutions for the API economy can help you manage and cash in on the value of data to drive customer engagement.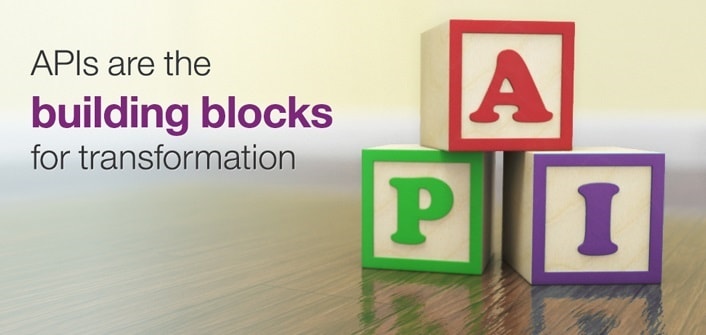 See IBM's perspective on the API economy.
Developers, are you ready to drive the API economy?
Featured solution
IBM API Connect: Helping you thrive in the API economy
The IBM API Connect™ solution gives you the tools you need to create, manage and share APIs in a security-rich and scalable environment.
Define and implement an API approach
Uncover where you might have your best opportunities, and develop a clear path to get the most value from them.
Where are you on your API economy journey?
Get an IBM API Connect consultation at no cost.
Design new APIs quickly
You've got something you want to let others use. Perhaps it's a catalog, Twitter posts or maps. Turn these into APIs and make changes dynamically.
Jump start your API creation with IBM API Connect.
Discover existing APIs or design new ones with IBM Bluemix®
Monitor your environment and configure security
See how your APIs are doing, manage who can access them and protect your organization from breaches.
Manage and secure your APIs with IBM API Connect.
Demo IBM API Connect.
Try IBM API Connect at no cost.
Case studies
North American airline increases customer satisfaction
IBM WebSphere® software is the key to one airline's passenger notification system. It not only reduces stress for customers, but has also helped the airline grow.
Read the full story (PDF, 714 KB)
Signs of success:
Percentage of customers who click links
60%
Increase in passenger traffic
7.8%
Success in the API economy comes
down to you
Get started with APIs—flexible ways for you to join the API economy
Your organization depends on you to develop innovative and engaging applications faster, using APIs. To do this, you must be able to:
Easily find the right APIs to use in your applications.
Quickly develop and deliver scalable APIs.
IBM provides the tools you need for your application development. Our solutions also support open-source technologies, so you can work the way you want. IBM API Connect Essentials and Professional include a programmable micro gateway that can empower developers and support teams just starting their API journey with a single departmental project.
IBM API Connect on Bluemix
Create and secure APIs and microservices based on Node.js and Java™ runtimes—and manage them all from a single unified console. Drive innovation and gain deep insights through built-in analytics capability. With IBM API Connect.
Engage with the developer community
IBM's acquisition of StrongLoop® puts API creation tools right at your fingertips. Available in Bluemix, IBM API Connect integrates powerful features from the StrongLoop Arc solution on top of the LoopBack® framework for Node.js, which is becoming the standard for developing APIs. This allows you to quickly create scalable APIs that support your mobile, IoT and web applications.