Deliver trust, motivation and efficiency
Take control of operations, eliminate surprises and make better strategic choices for variable incentive programs with sales performance management tools that help ensure accuracy and efficiency.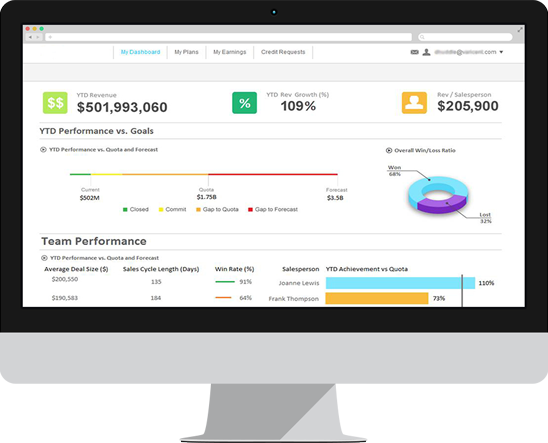 Featured solution | IBM Incentive Compensation Management
Streamline variable compensation
Many of the largest companies worldwide simplify incentive compensation management and drive higher sales performance with this solution enabling increased accuracy, reduced costs and better agility.
Sales performance management
Solutions for your business
Incentive compensation management
Administer even the most complex compensation programs.
Learn more
Territories and quotas
Manage sales assignments and targets to optimize results.
Learn more
Analytics and optimization
Uncover insights and maximize program results.
Learn more
Incentive compensation management
Highly flexible and scalable, incentive compensation management solutions automate incentive calculations and provide online compensation statements and reporting for employees. Drive the right employee behavior as you increase operational efficiency, accuracy and auditability.
Features:
Reports, dashboards, analytics and modeling
Automated processes, scheduling and task management
Workflow management and audit tracking
On-premise or cloud-based deployment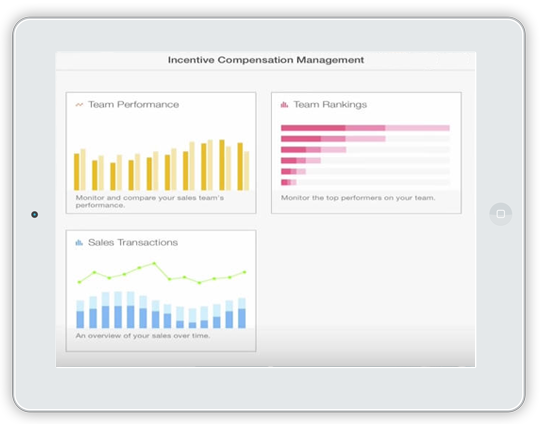 Territories and quotas
Define and manage territories and crediting supported by geography, products or other criteria based on your sales coverage model. Leverage flexible, collaborative workflow processes for quota management.
Features:
An intuitive, easy-to-use interface with wizards and drag-and-drop features
Flexible, collaborative workflow processes
Reports and dashboards for process management, auditing, territory coverage gaps, territory effectiveness, quota management, and underutilized crediting rules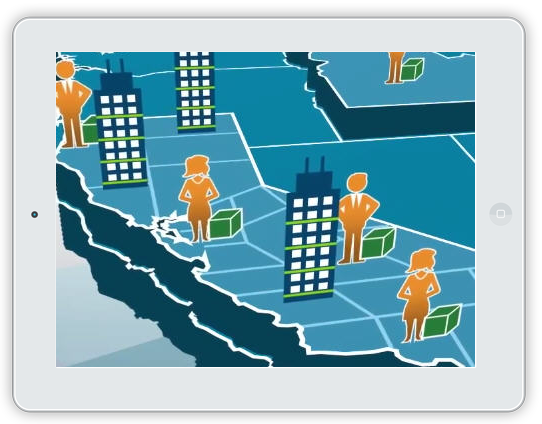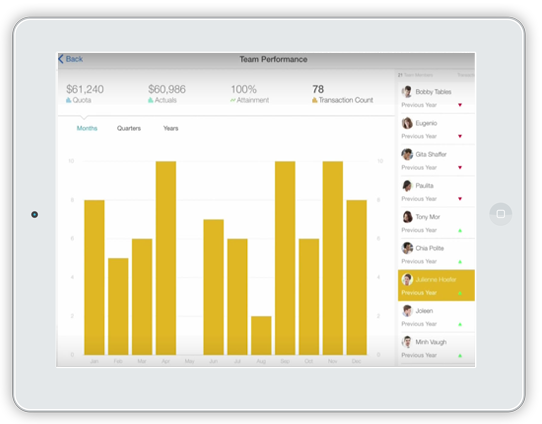 Analytics and optimization for sales performance management
Develop compensation management and sales coverage models as market conditions change and your business needs adjustments. Sales performance management solutions can help you make better strategic choices.
Features:
Scenario modeling to understand proposed plan changes before they are enacted
Reporting and analytics to track and monitor individual and team performance
Advanced analytics and data visualization solutions to uncover hidden
Start your sales performance management journey today
Top considerations for implementing sales performance management
Successful implementation requires good communication, committed leadership and a shared articulation of goals.
Logicalis
Improves visibility and gives sales teams greater confidence in their figures.
Broadcom
Achieves a 20 percent productivity boost for the compensation team by eliminating manual reporting.