What are Advanced Analytics Services?
Our Analytics Services professionals have deep expertise across our wide range of advanced analytics solutions. Whether it's leveraging IBM Cognos Analytics to gain a deeper understanding of your business and improve productivity through reports, dashboards, and data visualizations or IBM SPSS to predict outcomes, minimize risk and maximize return, our skilled and knowledgeable IBM Analytics Services experts are ready to help you be successful.
Analytics Services Lifecycle
IBM Analytics Services delivers value across all 4 core elements of an analytics engagement: Define, Implement, Realize & Grow- each addressing a phase in the lifecycle. At every step in the lifecycle, IBM can work alongside your team providing implementation, expert and learning services specific to your needs. Alternatively, IBM can conduct the entire end-to-end implementation for an integrated analytics solution.
Explore lifecycle phases
Define
Services which accelerate and define your vision and strategy.
Implement
Services to help you implement your solution based on our iterative deployment methodology and proven practices.
Realize
Services to help you maximize performance and ensure operational efficiency.
Grow
Services to enhance your business effectiveness and alignment to increase enterprise skills and adoption.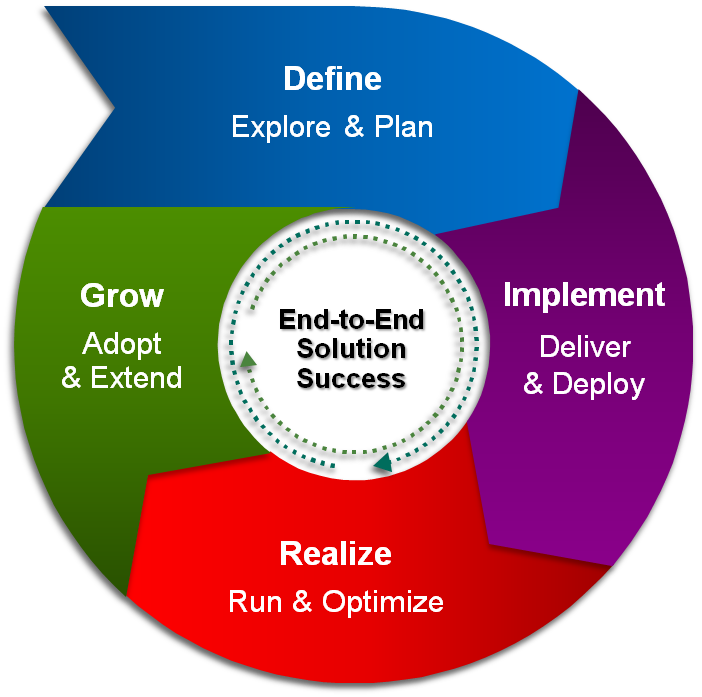 Browse our Advanced Analytics Services Offering Categories
Accelerator
The Accelerator offering provides remote services expertise to help you get started with your first project when using one of our SaaS product offerings
This offering will:
Provide remote advice, guidance and assistance
Each unit of the Accelerator service will provide 50 hours of remote consulting time to be used for performing various pre-scoped services
Be purchased per Engagement and expires 12 months from the date of purchase of entitlement or on the last day of the initial Cloud Service subscription term, whichever is earliest, regardless of whether all hours have been used.
Need to be sold with an existing or new SaaS subscription
Architecture Workshop
The architecture workshop offering helps to build or augment your existing skills around solution architecture design by leveraging IBM subject matter experts and proven enablement packages. Based upon the information gathered through this Architecture Workshop, IBM will create a tailored and cost effective solution architecture accurately sized for either a Quick Win Pilot or phased implementation
This offering will:
Develop a comprehensive, validated architecture and implementation plan that may be executed as part of a Quick Win Pilot or extended into a full solution implementation
Define and design the solution architecture
HealthCheck
Our HealthCheck services optimize your solution performance to maximize value from your software investment
This offering will:
Provide insight into the existing solution deployment
Enable IBM to proactively troubleshoot your systems and provides recommendations for remediation
Identify problems before they materialize in the production environment
Helps to avoid cost, inconvenience or even unavailability of the your production environment
Assess your staff skills and recommend appropriate enablement, augmentation, or support services
Create a HealthCheck Report and presentation for your IT leadership and relevant IBM services and support team
Installation
The Installation services leverages repeatable, proven processes and standard collateral to reduce costs and project risks. It can accelerate time to value and return on investment with the knowledge and best practices brought by IBM implementation experts.
This offering will:
Validate the installation with a basic configuration
Provide an overview for your team of your software installation and directory structure
Install a product/solution into production
Engage business and IT stakeholders in collaborative, iterative solution design and delivery
Typical activities include:
Planning Phase (which includes a review of current environment prior to onsite delivery)
- provides a comprehensive deployment roadmap, staffing plans, project plans, cost estimations, well defined decision points, milestones and delivery criteria to keep tight control of the agreed timelines and implementation budgets
Installation & basic configuration of software
System administration hand-off
Demonstration & information sharing
Jump Start
The Jump Start services are designed to help you to quickly gain value. This services provides our expertise to help you get started with your first project when using one of our SaaS product offerings.
This offering will:
Provide remote advice and guidance
Be sold with an existing or new SaaS subscription
Provide up to 50 hours of remote consulting time for startup activities including:
- Assistance with initial use cases
- Coaching on proven practices for reports, dashboards, and other systems tooling
- Guided assistance and advice on preparation, execution, and validation for initial data loading
Migration
The migration offering provides direct access to IBM specialists, proven methodologies and standard practices required to perform a migration with reduced risk, cost and complexity to ensure optimal implementation. it can leverage IBM automated tools (as appropriate) to accelerate migration, reduce cost and validate the new state as a "performed" environment
Phases:
Migration Assessment: Assess current state to evaluate exact scope and effort to migrate the current system. This can be a separate, stand-alone engagement or the first component of a complete migration engagement.
Define the Migration Strategy: Defines physical design, architecture, and resolutions of migration challenges for systematic implementation.
Pilot Migration (optional)
Component Migration: This can include implementation of the schema, data migration, procedural code migrations, application migration etc
Testing: Unit testing is performed using your test cases/material.
QuickStart
QuickStart Services will help you get up and running with your first deployment of an IBM solution in order to quickly leverage the value of the IBM technology. This offering is heavily focused on knowledge transfer and enablement with our consultants working side-by-side with the your team to allow you to quickly and independently maintain your environment.
This offering will:
Be cost effective and help you get enabled quickly
Help you obtain quick results with fast return on investment
Leverage IBM proven processes and standard practices
System Assessment
The System Assessment will provide analysis and recommendations on how to best optimize your solution. This offering supports self-sufficiency and provides an opportunity for your team to learn from the experts on how to obtain the highest performance gain.
This offering will:
Examine and improve your system for better optimization
Leverage IBM deep product expertise to validate a your solution and pro-actively ensure high performance and efficient usage
Leverage IBM assets to gather statistics on system resources
Provide preventative service
Upgrade Service
The Upgrade services provides flexible, cost effective, reduced risk approaches to both standard and custom upgrade initiatives to help you upgrade from existing IBM software to the latest version of IBM software.
This offering typically includes:
Pre-upgrade assessment: conducted as a first step to obtain an understanding of the environment and what is required to support an upgrade initiative
Recommended approach is provided as an output of the assessment outlining how to go forward with an upgrade initiative, as well as the work required to complete it
Upgrade "planning" to create a project plan
Perform upgrade Initially, on a development environment. Then, once successful, proceed with an upgrade on the production environment
Post Upgrade Validation
IBM DataFirst Method
The more you put data to work in your organization, the better the outcome.
IBM Analytics Stampede
Leading the charge for analytics success.
IBM Jump Start and Accelerator Services Parts
Remote services providing expert guidance for setup to quickly gain productive use of SaaS offerings.
Developer Services
Personalized developer assistance and support, with options ranging from quick start projects to end-to-end custom solutions - delivered by IBM Advanced Analytic API experts.
Offerings include:
Upgrade assistance utilizing designated developer assistance or developer augmentation, for Cognos SDK applications upgrades and others
Migration acceleration options through automation, including Cognos Security Replication
Show more
Customized security development for custom authentication providers
Writing, troubleshooting and/or customizing client code, including best practices and code reviews
Solution design and implementation, including 3rd party integration for specific business problems
Custom visualization creation, mobile app and interactivity development
Knowledge transfer or tailored skills enablement sessions for your teams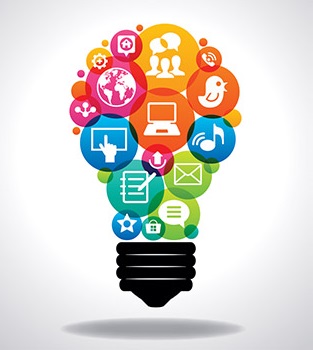 Analytics Learning Services
Consulting, coaching and learning Licenses to maximize your solution investment!
We know our products, you know your business. Provide your users with the right learning at the right time and accelerate your success with IBM Analytics Solutions.