The benefits of blockchain
Blockchain can help radically improve industries, beginning with banking and insurance. However the opportunities for blockchain go far beyond this. We predict that this technology will be used to create smart(er), more efficient systems for supply chains, Internet of Things networks, gaming, multi-media rights management, car rental, Government proof of identity (or license) creation and insurance record management.
More efficient
Less risky
More cost-effective
Legal contracts
Corporate treasury, accounts payable and receivable
Trade finance, letters of credit
Smart Property
International payments
Internal cash management
Rethinking enterprises, ecosystems and economies with blockchain technology
Read the latest study from the IBM Institute of Business Value.
What can Blockchain do for you?
Blockchain can reimagine the world's most fundamental business interactions and open the door to invent new styles of digital interactions. Here are a few use cases.
Reduce time

Reduce settlement time from days to near instantaneous
Removes cost

Removes overhead and cost intermediaries
Reduces risk

Reduces risk of collusion and tampering
Applying blockchain to business
B2B contracts
Problem:
Business contracts can be codified to allow two or more parties to automate contractual agreements in a trusted way. Although information on blockchain is naturally "public", B2B contracts may require privacy control to protect sensitive business information from being disclosed to outside parties that also have access to the ledger.
Solution:
Blockchain provides a shared record of the contract status which is updated as the purchase and delivery progresses. It is available to all parties to the agreement, their banks, and partners.
Benefits:
Increased efficiency and transparency across the supply chain.
Risk management improved through the near real-time update of all contracts.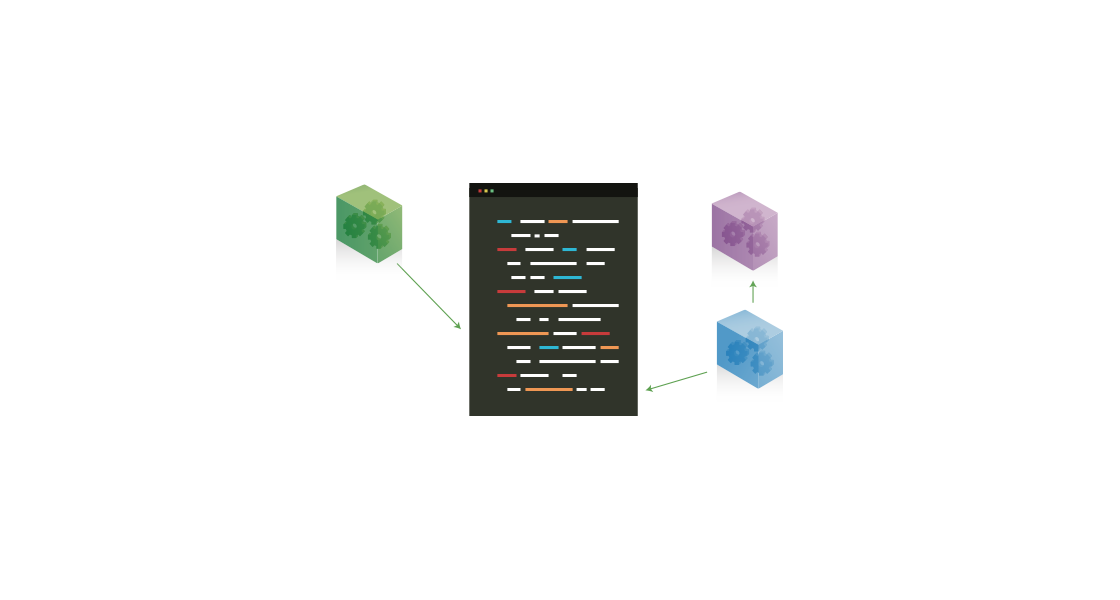 Asset depository
Problem:
Assets such as financial securities must be able to be dematerialized on a blockchain network so that all stakeholders of an asset type will have direct access to that asset, allowing them to initiate trades and acquire information on an asset without going through layers of intermediaries.
Solution:
An ID management system which allows for only the parties with the correct keys have access to the asset.
Benefits:
The blockchain removes the need for intermediaries and unnecessary cost overhead.
Supply chain
Problem:
The blockchain fabric must provide a means to allow every participant on a supply chain network to input and track sourcing of raw materials, record parts manufacturing telemetry, track provenance of goods through shipping, and maintain immutable records of all aspects of the production and storage of a finished good through to sale and afterwards.
Solution:
The block chain acts as a distributed, single source of shared truth. Smart contracts can be leveraged to update the state of transaction, but also be shared amongst parties. Smart contracts can also trigger events that can be used to indicate the success or failure of a transaction.
Benefits:
Verifiable, preventing any party from altering or challenging the legitimacy of the information being exchanged.
Efficiencies through greater transparency to complex global supply chains.
Allow consumers to make informed purchases.
Governments can quickly and easily request reliable information from across the supply chain.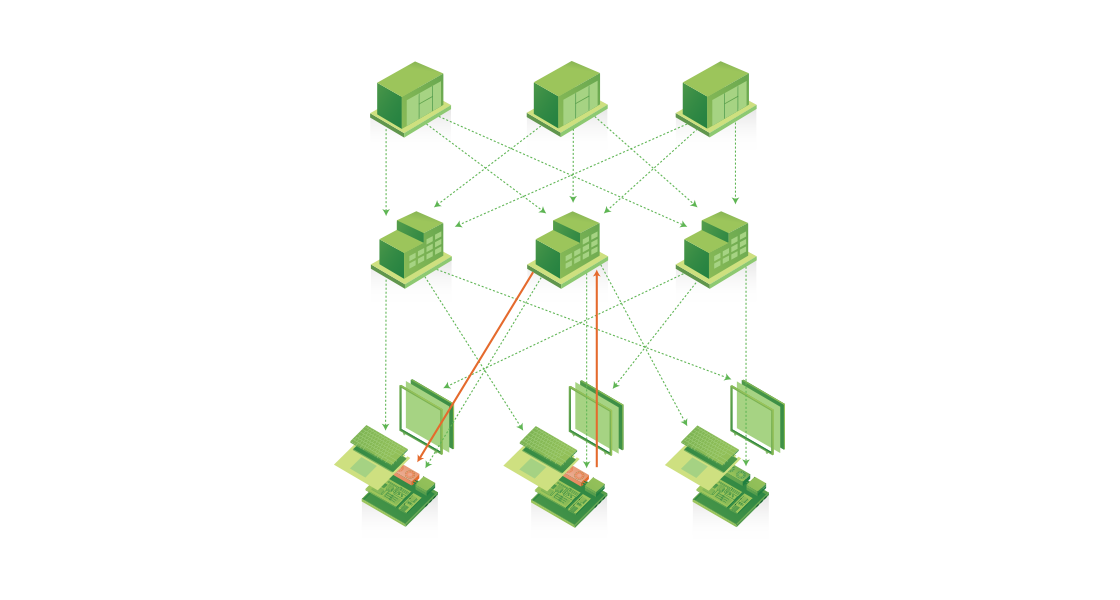 The business opportunity for blockchain
| Industry, Sector or Solution Area | Use Case |
| --- | --- |
| Financial Services | Letter of Credit |
| | Corporate Debt or Bond |
| | Trading Platform |
| | Payment Remittance |
| | Repurchase Agreements |
| Government | Government Tender Process |
| Industrial | Manufacturing Process |
| Retail | Loyalty Points |
| Healthcare | Electronic Medical Records |
| Cross Industry | Identity Management |
| | Trusting Industry |
| | Capital Asset Management |
| Internet of Things (IoT) | IoT Refrigerator |
| Other Solutions | Gaming |
| | Music |