Get started with IBM App Connect today and get 50 percent off a full-year subscription
Are you ready to lead your company's digital transformation?
To compete, you need to deliver a differentiated experience at precisely the right time. That means connecting and using all relevant data, no matter where it lives. It's time to change how you look at integration. You must bring together not just technology, but people and ideas, while still getting the most from your current environment. A comprehensive cloud integration solution from IBM equips you with the latest integration models — API, application, message-based and data — so that you can connect to the technologies that are driving the digital revolution. And IBM integration solutions address the challenges around security, governance, performance and scale.
Leading businesses are
5×
more likely to use hybrid cloud for cognitive capabilities*
Read Ovum Decision Matrix: Selecting a Middleware-as-a-Service Suite, 2017—18 to learn why IBM received the highest scores for "technology" and "execution and market impact."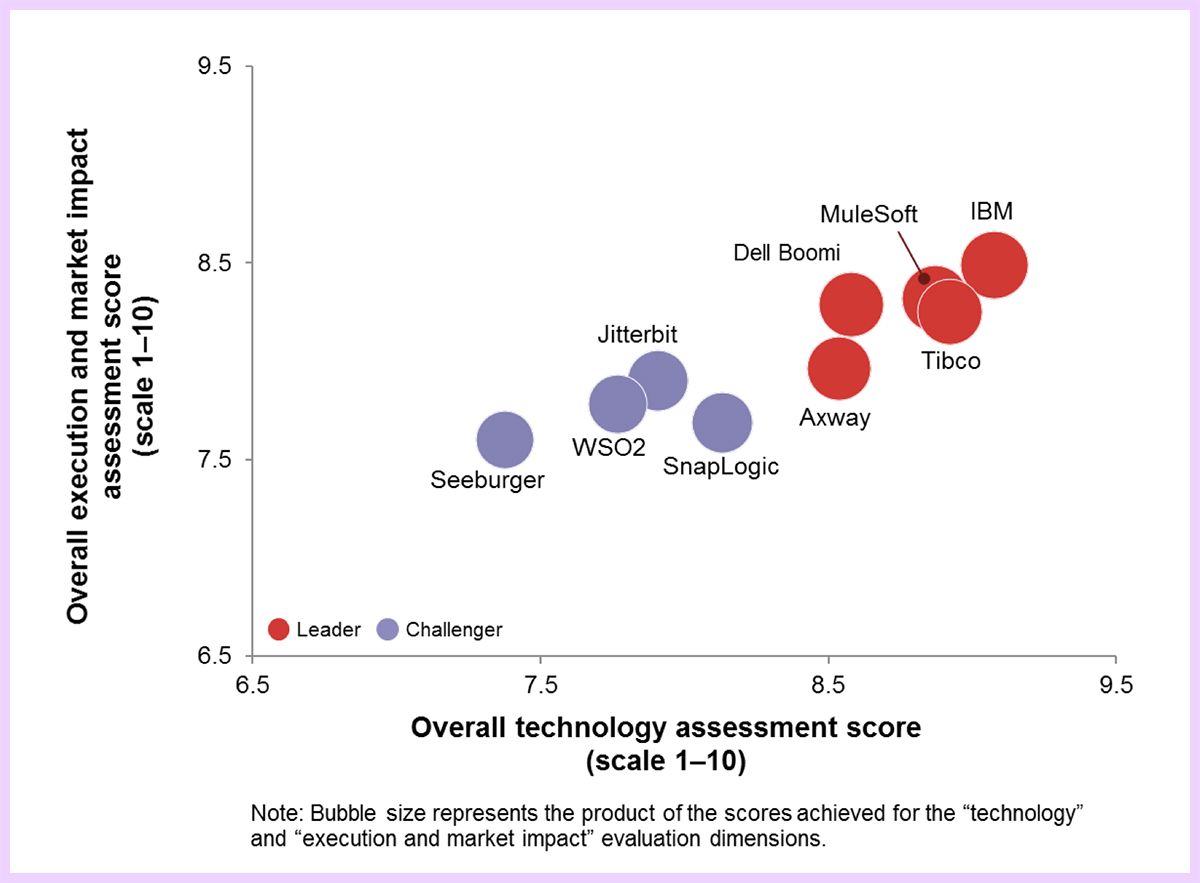 Clients seizing success with cloud integration
Featured cloud integration products