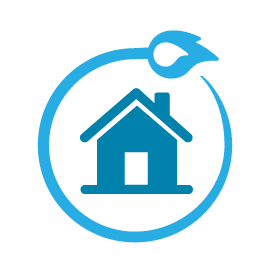 IBM Analytics for
Insurance

Transforming Insurance
Insurers must transform to be competitive as policyholders demand real-time access to more diverse and instant insurance services than ever before. To win in this dynamic environment, insurers must focus on optimizing the customer experience in order to retain highly valuable policyholders. Find out how IBM Insurance Analytics can enable insurers to leverage data and analytics to create a customer-focused enterprise while maintaining the required oversight to succeed.

Read White Paper (PDF,315KB)
Find Solutions
IBM has a suite of solutions to create a customer focused enterprise, streamline operations, and optimize risk management for the insurance industry. Choose the area you are trying to improve in your business below to learn how we can help.

Create a Customer-focused
Enterprise

Increase Flexibility and
Streamline Operations

Optimize Enterprise
Risk Management

Create a Customer-focused Enterprise
Data and analytics are changing the whole dynamics of how an insurer engages with their intermediaries and policyholders today. It enables a more complete view of a customer allowing insurers to provide in-context offers and a customized customer service support to improve customer satisfaction level.
Customer Retention, Cross-Sell and Up-Sell Analytics
Leveraging business analytics to retain existing customers and cross-sell and up-sell insurance policies.
How can I improve retention and determine the most relevant offers?
Retention is one of the most critical profit drivers for an insurer. IDC reports in its Top Predictions for 2015 report that insurers spend seven times more to attract a new customer than to retain an existing one. An insurer's goal is to have policyholders (and producers) feel that the carrier understands them as individuals and is responsive to their changing needs.
Data and analytics helps insurers identify whether a customer is at retention risk as well as, the correct action to mitigate that risk. Identifying this risk can take place during the policyholder's interaction with an agent, mobile solution, website or call center representative. Advanced analytics can determine the likelihood that a customer will switch to a competitor, allowing time to identify the next best action for retaining the customer. Timely and appropriate actions can significantly improve customer satisfaction and help retain valuable policyholders.
Learn more about how IBM Analytics can help you identify subscribers who are at risk of churning and those likely to respond favorably to a specific marketing offer.
Explore Solution
Security First boosts productivity and customer satisfaction using content analytics to bridge social media and the claims process.
How can I use data and analytics to reach my customers with the same standards regardless of channel?
Policyholders (and producers) expect to be able to move seamlessly between channels. Online tools that factor in all data and apply advanced analytics enable insightful and meaningful real time digital interactions.
Through digital engagement analytic tools, insurers can monitor the success of their digital service, sales and support plans and get an early warning if actions need to be taken before there is any impact to the company. You can use analytic tools such as social media analytics, to amplify mitigating messaging or to amplify value-added information through direct, digital, or intermediary channels.
Learn more about how IBM Analytics can help you digitally engage your policyholders.
Contact us
Distribution Optimization
Westfield Insurance applied business analytics to gain greater insights, make good risk selections, service customers, and differentiate the company in the markets it serves.
How can I effectively manage my producers and identify the right actions?
Producer effectiveness solutions focus on two elements: more effective support models for existing producers and more effective analytics to attract, retain and optimize the producer workforce.
Leveraging data and analytics, insurers can evaluate a producer's contribution for a book of business and match the right distribution strategy for each marketing campaign down to the individual level; all while optimizing the operations supporting the distribution network – licensing, credentialing, sales compensation.
Data and analytics can also help make producers smarter about their customers, so they can anticipate customer needs more effectively and help retain business. Analytics allow for the matching of producers and customers to drive more business, help carriers maintain wallet share and reduce policy exchanges or cancellations.
Learn more about how IBM Analytics can help you optimize your enterprise.
Explore solution
Increase Flexibility and Streamline Operations
Claims Optimization and Fraud Prevention
The IBM Counter-Fraud Management for Insurance solution is designed to help insurers prevent and intercept attempted fraud.
How can I improve my claims processes and embed advanced fraud detection into my processing?
Routing and settling claims is critical to many areas of an insurer such as loss reserves, SIU utilization and customer experience. The claims process is often stressful to the insured, so creating a positive interaction can play a critical role in customer retention. During the claims process, insurers want to pay legitimate claims quickly and efficiently investigate claims when required. In a 2013 FICO study, more than one-third (35 percent) of respondents estimated that fraud represents 5 to 10 percent of total claims, while 31 percent said the cost is as high as 20 percent.
Learn more about how IBM Analytics can help you counter insurance fraud.
Explore Solution (US)
Internet of Things Utilization
Telematics for Insurance - Capitalizing on the rise in connected vehicles to enhance customer engagement and develop new, value-added services.
How do I leverage the Internet of Things to better service policyholders?
We live in a digitally infused world. This always-connected, device-driven phenomenon is called the Internet of Things (IoT) and offers new insights to insurers that can be used to create value with policyholders. The IoT creates business opportunity for insurers through their homes, automobiles and lifestyles.
Big data and analytics enriches telematic data. These data and analytics capabilities are innovating the policyholder relationship and creating new opportunities for valuable interaction and the creation of new business models for the industry.
By interacting with policyholders more frequently and with more personalized information, insurers can build relationships with policyholders outside of the solution process, the claims process or the infrequent service request.
Learn more about how IBM Analytics can help the insurance industry leverage the data from the Internet of Things.
Learn more (US)
Underwriting Optimization
Learn how case management software is beneficial to financial services companies.
How can I better underwrite my risk?
Historically, efforts to improve the underwriting process have been limited by the document-rich evaluation process. The process of manually inputting, categorizing and culling this information is generally time-consuming, costly, error-prone and requires a highly experienced (and aging) workforce.
Data and analytics are changing the game in this arena by combining text analytics, business rules and predictive capabilities to machine-read solutions and their attachments, by developing a bind propensity score and by ranking the submissions accordingly.
Insurance companies can employ data and analytics to scrutinize applicant identities by searching and analyzing large volumes of information rapidly. Through a review process, companies can avoid fraud by denying solutions for disability, health, homeowner or automobile policies with high fraud risks.
Learn more about how IBM Analytics can help optimize the underwriting process.
Contact us
Optimize Enterprise Risk Management
Catastrophe Insight and Response
Watson Analytics Use Case: Are insurers affected by weather forecasts?
How can I mitigate or prevent losses and pro-actively alert policyholders of events?
Data and analytics allow carriers to handle the volume, velocity and variety of data available today that help to predict losses and their severity while enabling insight into appropriate response planning. How an insurer helps its policyholders prepare for and recover from a catastrophic event is key to the customer experience. With social media playing a significant role in disaster response, insurers must incorporate data of all types including social media in their plans to measure effectiveness of response, but also customer sentiment.
Learn more about how IBM Analytics can help you use analytics to gain insight into catastrophic events and response planning.
Learn more
Financial Performance Management
Financial performance management improves decision making for insurers.
How do I gain insight into the drivers of profitability in my business?
Understanding the drivers of profitability is essential for any business. IBM provides insurers with the capability to develop and optimize their planning, budgeting and forecasting capabilities including dynamic modeling and what if scenarios across the enterprise including pricing, underwriting, claims, productivity, campaign effectiveness and many more. Many times carriers have grown through acquisition. IBM has a proven track record in reconciling various data sources, formats and value so that actionable insight is generated while maintaining governance and integrity of the data.
Learn more about how IBM Analytics can help insurers manage the financial performance of their organization.
Explore Solutions (US)
Risk Management and Compliance
Westfield Insurance gains deeper insights using business intelligence and analytics to improve risk selection and customer service.
How can I manage my risks and comply with regulations?
Risk management and compliance are mainstays in the insurance industry, but over recent years compliance has taken a heightened importance in all geographies whether it is SIFI, ORSA, or Solvency II to name a few.
Increasingly, insurance organizations want to make decisions that are influenced by their risk appetite, and they need to look at data and analytics tools to identify correlations to predict risk and business outcomes.
Such considerations not only affect product development, but also investment management, hedging strategies, and asset and liability management.
Learn more about how IBM Analytics can drive strong risk management and compliance programs in your organization.
Explore solution