Own your own data with Watson
IBM protects your data by leveraging world-class security and encryption capabilities.
IBM will not share your data with anyone without your agreement.
IBM does not share insights derived from your data. Your unique insights are your competitive advantage.
Watson can understand all forms of data, interact naturally with people, and learn and reason, at scale.
Understand
With Watson, you can analyze and interpret unstructured data, including text, images, audio, and video.
Reason
With Watson, you can provide personalized recommendations by understanding a user's personality, tone, and emotion.
Learn
With Watson, you can utilize machine learning to grow the subject matter expertise in your apps and systems.
Interact
With Watson, you can create chatbots that can engage in dialog.
Watson is available as a set of open APIs and SaaS products
Start building with Watson APIs
Tap into the power of Watson through APIs that allow you to build cognition into your apps and products, whether it's a web or native app, or even robotics.
---
Sample code
Get a jumpstart building your cognitive app with an all-in-one kit that includes boilerplate code, helper libraries and an example application.
Starter kits
Explore code examples that combine multiple services for common use cases to help you get started.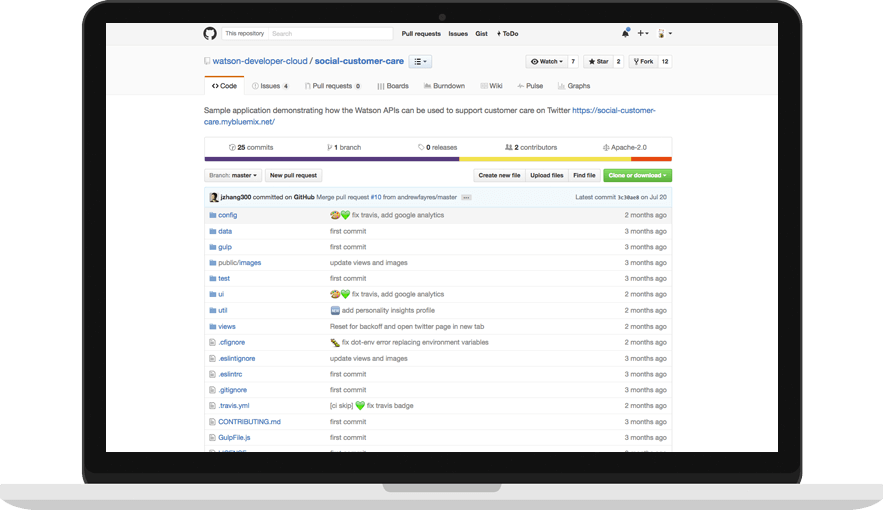 Browse Watson APIs and try for free on Bluemix, IBM's PaaS.
Gain insights with Watson
We offer solutions and applications for a range of industries to gain insights from unstructured data and scale your employees' expertise.
---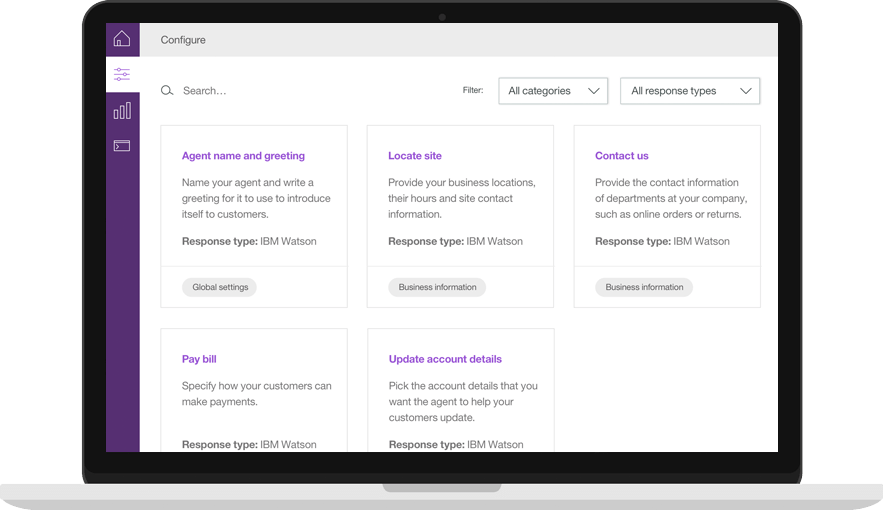 Watson Conversation
Watson Conversation
Quickly build, test, and deploy bots or virtual agents across mobile devices, messaging platforms, or even on a physical robot to create natural conversations between your apps and users.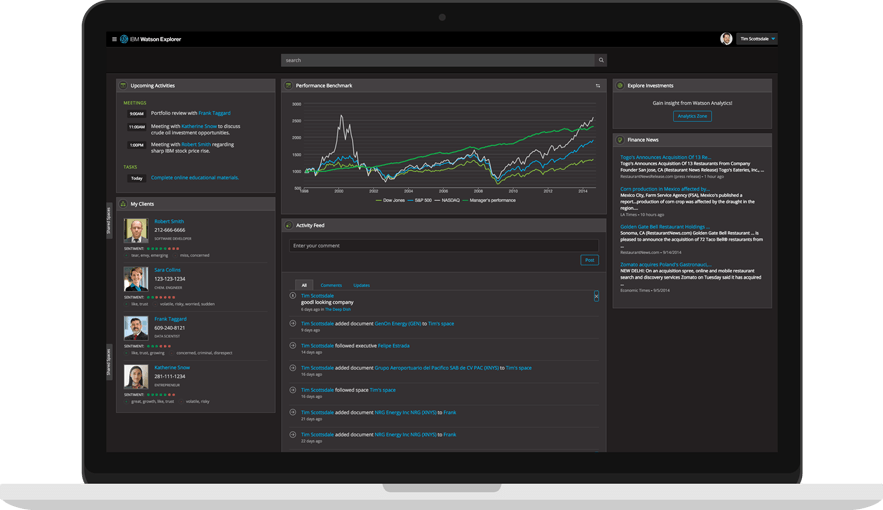 Watson Discovery
Watson Discovery
Rapidly build a cognitive search and content analytics engine. Watson Discovery helps developers quickly ingest data to find hidden patterns and answers, enabling better decisions across teams.
See how you can transform your industry or profession with Watson.