Work made easy.
Simplify and prioritize your team collaboration.
Only one collaboration platform can help you grow your business to its full potential. IBM Connections and Verse is more than business software. With online collaboration tools and integrated web email, teams are engaged to get more done. Try Connections and Verse now to experience innovation in user design, social analytics, and cognitive-driven personal assistance.
---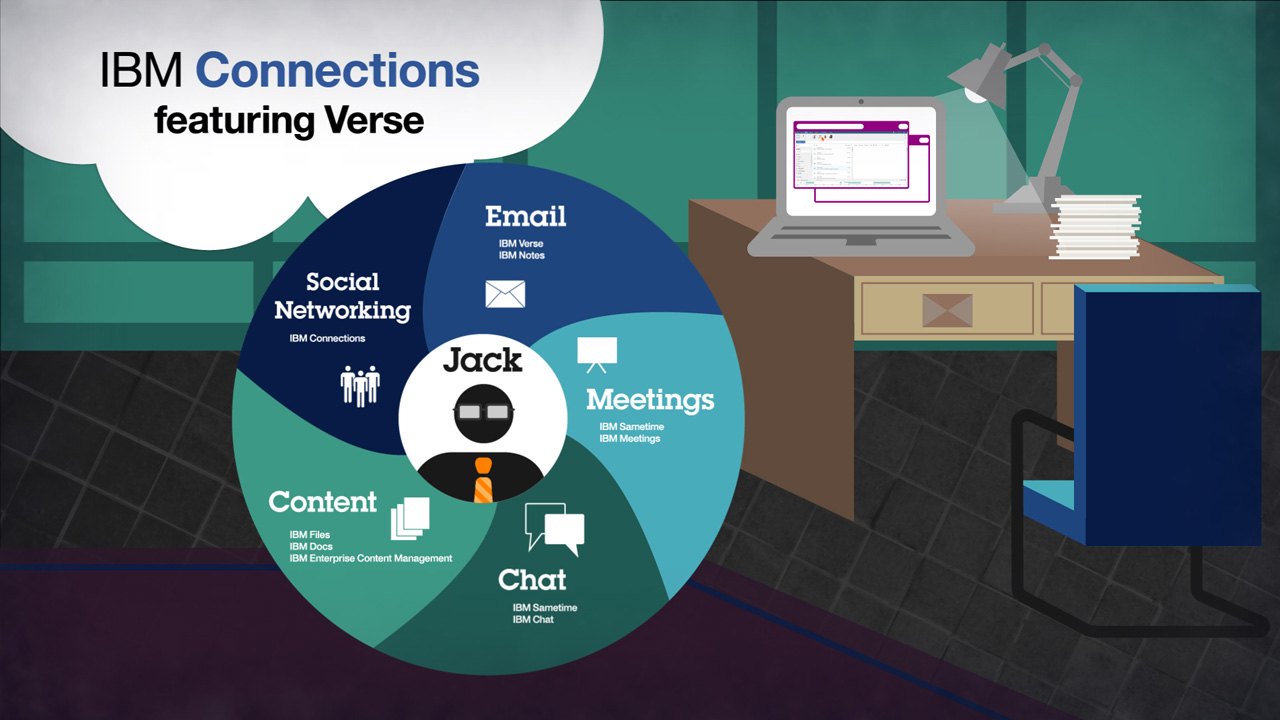 IBM Connections featuring Verse
Want more? Watch the IBM Connections and Verse guided product tour.
Experience a new way through the eyes of:
Marketing
Customer Service
Information Technology
Operations
Human Resources
Why do I need it?
As a marketer,  you can use IBM Connections and Verse to provide a complete work environment. Marketers need to share content, review in meetings, and work on the go with complete mobile capabilities. Connections and Verse can bring disparate teams together to develop go to market strategy, document plans and develop content. Create editorial and event calendars, communicate across the entire organization or world.
As a customer service professional, you can leverage IBM Connections and Verse to bring your entire division and company together in real time. Share and develop best practices online or offline. Build inclusion while leveraging diversity of experience and integrate case management tools into collaborative customer service communities.
IT departments use IBM Connections and Verse to enable the entire organization with innovative yet simple and safe business tools to accelerate success. Lower your total cost of ownership, receive fast ROI and protect critical IP with the power of Connections and Verse software-as-a-service (SaaS) on IBM Cloud.
As a business operations leader you can rely on IBM Connections and Verse to support processes, enable controls, and increase organizational efficiency. An intuitive platform makes work easier, reduces errors and increases quality to all customers. Built-in calendars, events and activity tracking ensures smoother and faster delivered projects.
HR leaders can infuse their entire organization with a simple yet complete platform to grow employees and business. Integrated business services like files, meetings chat, profiles and email ensure employees have immediate access to their peer experts and collective confidence grows.
Learn more:
Looking for a better way to enable your team and organization to work together? Learn how to simplify and prioritize your team collaboration.
Trust & Security
Flexibility