IBM DevOps
Become your organization's chief reinvention officer.
Digitally reinvent yourself, your team and your business.
Why your organization needs IBM DevOps
Organizations like yours need IBM DevOps to:
Respond to market faster and ensure an outstanding customer experience.
Learn how to scale DevOps without disrupting your business.
Build a startup culture that brings business, IT and operations together.
The method to the madness of DevOps
IBM Bluemix® Garage Method breaks down DevOps into everything your development, testing and operations teams need. It includes how-to guides on culture, as well as best practices, tools, self-guided or hands-on training—even sample code and architectures.
IBM's method for DevOps can turn your organization from a slow, siloed collection of teams to a self-managing, solution-oriented, bottleneck-free, go-fast team.
We know what you're dealing with
On premises, off premises or both, you can still get the benefits of DevOps. Existing or mature systems shouldn't render your team slow and out of date. Our DevOps approach integrates with your culture, your applications, your systems and your tools. It's an end-to-end approach, from on premises and cloud to hybrid cloud.
Your DevOps challenges are our challenges. Let's solve them together.
Products
Continuously deliver software innovation with IBM's DevOps tools and methodologies.
Nationwide Insurance gets to market faster with IBM DevOps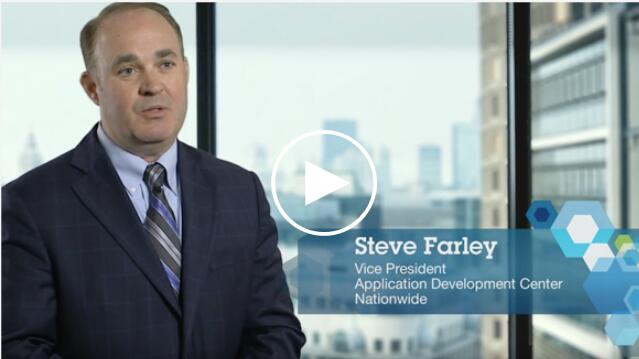 Nationwide needed to respond to changing market conditions and support new channels for customer interactions. The results were so positive that DevOps ensured a new way to work.
Learn how other clients are using IBM DevOps solutions.
"Collaboration has become an expected part of our culture and is built into our office space and practices."

—Steve Farley, Vice President, Nationwide Insurance
Resources
Learn the basics of DevOps
Learn you how IBM Cloud can help your reinvent your DevOps environment and your business
Talk to an expert:
1-884-95-CLOUD (Priority code: CLOUD)