What is Big Data Analytics?
Big data analytics is the use of advanced analytic techniques against very large, diverse data sets that include different types such as structured/unstructured and streaming/batch, and different sizes from terabytes to zettabytes. Big data is a term applied to data sets whose size or type is beyond the ability of traditional relational databases to capture, manage, and process the data with low-latency. And it has one or more of the following characteristics – high volume, high velocity, or high variety. Big data comes from sensors, devices, video/audio, networks, log files, transactional applications, web, and social media - much of it generated in real time and in a very large scale.
Analyzing big data allows analysts, researchers, and business users to make better and faster decisions using data that was previously inaccessible or unusable. Using advanced analytics techniques such as text analytics, machine learning, predictive analytics, data mining, statistics, and natural language processing, businesses can analyze previously untapped data sources independent or together with their existing enterprise data to gain new insights resulting in significantly better and faster decisions.
Related products or solutions
IBM Stream Computing
Process data streams which are always on and never ceasing. Spot opportunities and risks across all data.
IBM Predictive Analytics
Advanced analytics capabilities spanning ad-hoc statistical analysis, predictive modeling, data mining, text analytics, entity analytics, optimization, real-time scoring, machine learning and more.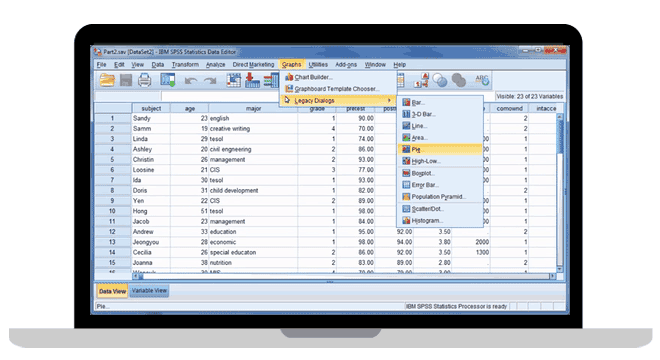 IBM SPSS Statistics
SPSS Statistics addresses the entire statistical analysis process—planning, data collection, analysis, reporting—for better decision making and performance.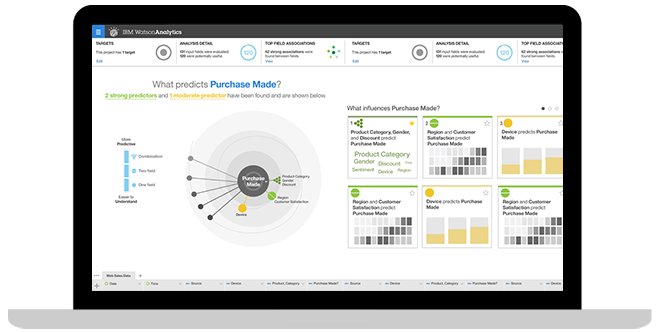 IBM Watson Analytics
Uncover new insights quickly and easily with automated data analysis, automatic visualization and predictive analytics.
Resources
The Data Warehouse Evolved: A Foundation for Analytical Excellence
ReExplore a Best-in-Class approach to data management and how companies are prioritizing data technologies to drive growth and efficiency.
Next-Generation Predictive Analytics - Using Forward-Looking Insights to Gain Competitive Advantage
Gain valuable insight into how nearly 200 organizations of all sizes and industries that are taking advantage of predictive analytics.
Computing in the Cloud
Learn how you can use stream computing in the cloud to deploy data stream analytics for your organization to continuously analyze data streams with connectors to any data source and built-in analytics.
Understanding Big Data Beyond the Hype
Read this practical introduction to the next generation of data architectures that introduces the role of the cloud and NoSQL technologies and discusses the practicalities of security, privacy and governance.