Apply data science and machine learning
Data science isn't just for the data scientists anymore. More collaboration means more insights. Learn how to empower experts across your organization with data science
Get ready for GDPR
There is less than a year to become ready for the General Data Protection Regulation (GDPR)—the biggest change in data privacy in two decades. It has global ramifications. Are you ready?
Manage your data for better business results
Make the most of your data. Hear how 15 minutes can change your business as you learn to deploy data where it's needed, adapt it to changing needs, and integrate multiple platforms, languages, and workloads.
Hilary Mason
If you could have any superpower, which would it be? For Hilary Mason, it's not a question of if, because she already has one: She uses technology to unearth hidden insights, from how to catch people's attention online, to where you can find the best burgers in New York City. She has been at the forefront of machine learning, AI, and analytics. Hilary will discuss how your business can use these tools to move from insight to action to competitive advantage faster than a speeding bullet. She is the co-founder of Fast Forward Labs, Data Scientist in Residence at Accel and is the former Chief Scientist at Bitly.
Rob Thomas
No, he's not that Rob Thomas. But as General Manager of the IBM Analytics Platform, Thomas is a rock star of the data world. In a world where insights are critical to success, he sees that so much data is trapped – trapped behind firewalls, trapped because we aren't asking the right questions, trapped because we don't have the right tools to visualize and analyze the data.
Marc Altshuller
Analyze your way to business success. Marc Altshuller, General Manager, IBM Business Analytics, has found a niche developing software solutions that help organizations across all industries make sense of complicated transactions. Come learn what we're doing in Analytics and Visualization to challenge bias and augment your data intelligence by finding the patterns in your business.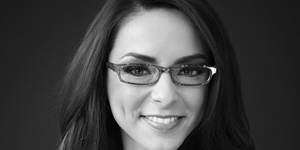 Katie Linendoll
Known for her quirky expertise and lithium-ion-like energy, Katie Linendoll, a writer and contributor for TODAY show, is one of the most in-demand tech experts in the country. She's currently in the process of shooting a series on innovation for Huffington Post. The former host of All Access Weekly on Spike TV, her broadcast credits also include Fox and Friends, CBS News, The Nate Berkus Show, ABC News Now, ESPN and more. She's written more than 60 pieces for ESPN.com, and contributed to CNN.com, Marie Claire, Shape Magazine, People Magazine, Fitness and other publications.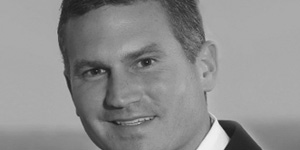 Don Leeke
Don Leeke is Vice President, North America for IBM Analytics. He is responsible for overall sales strategy and management for the unit and leads the go-to-market field team, providing business direction to approximately 1500 customer-facing executives, systems engineers, product specialists, inside salespeople and other Analytics experts across North America. In this live broadcast, Don and Katie will provide highlights from the Fast Track Your Data event held in Munich in June and live discussions with IBM customers in North America to explore how you can fast track your data and uncover its hidden insights and full potential.
Where data goes next
Meet data pioneers who can help you build a data science strategy to outsmart your competition.
Turn NO into YES
Your data is valuable. Learn how to say YES to making the right data available to business while saving time and money on compliance with regulations such as GDPR.
One hour that may change your life
Or, at least make your data a lot more useful.
Because if you make it here, you can make it anywhere
We'll be broadcasting live from New York City, where anything is possible!
Hybrid data management
The most valuable data in the world is behind the firewall. We'll help you with a better way to manage all of your data for better business results.
Unified governance
The era of "NO" is over. Learn how to say YES to new revenues and new insights while getting ready for regulations such as General Data Protection Regulation (GDPR).
Data analytics and visualization
Turn data into insights and insights into success. Help the best minds in your business see, use, and access your data.
Data science
Insights start with questions. Empower the right experts to ask the right questions with the tools they want.
Live from New York
Host and explainer-in-chief, Katie Linendoll; Don Leeke, IBM VP Analytics; and Sanjay Saxena, VP Data Governance at Northern Trust Corporation, discuss how data science and machine learning are becoming available, accessible, and actionable for all. Highlights include:

Where data goes next - Rob Thomas (General Manager, IBM Analytics)
Making beautiful things with data - Hilary Mason (Data Scientist in Residence at Accell, Co-founder of Fast Forward Labs)
The biggest balancing act: Hybrid data management - Dinesh Nirmal (Vice President, IBM Analytics Development), Roland Voelskow (Portfolio Executive, T-Systems), Caleb Curry, software developer and YouTube content creator.
Get ready for GDPR - Seth Dobrin (VP and Chief Data Officer, IBM Analytics), John Bowman (Senior Principal, Promontory, an IBM company)