Machine Learning
Infuse continuous intelligence into your enterprise using machine learning. Dramatically improve the productivity of your data science team.
Read the latest analyst report.
Read this report to learn how predictive analytics and machine learning solutions help data scientists be more productive and find out why IBM earned a place in the Leaders category.
The Forrester Wave™: Predictive Analytics and Machine Learning Solutions, Q1 2017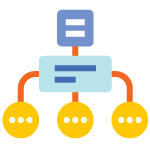 Productivity
Make your experienced and novice data scientists more productive.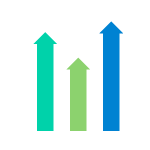 Trust
Confidently deploy insights knowing they were generated from the most current data and trends.
Freedom
Choose the right language and machine learning framework for your business. Don't get locked into only one.
Featured solutions
Quickly create, deploy and manage high quality self-learning behavioral models to extract hidden value from enterprise data – securely, in place and in real time.
IBM Machine Learning for z/OS
An on-premise machine learning solution that extracts hidden value from enterprise data. You can quickly ingest and transform data to create, deploy and manage high quality self-learning behavioral models using IBM z Systems data.
IBM Watson Machine Learning Service
IBM Watson Machine Learning is built on IBM's proven analytics platform, making it easy for developers and data scientists to make smarter decisions, solve tough problems, and improve user outcomes.
IBM Data Science Experience
Now you can create value faster using the best of open source and IBM together. Built for data scientists by data scientists, the IBM Data Science Experience is a cloud-based, social workspace that helps data professionals consolidate create and collaborate across multiple open source tools such as R and Python.
The Democratization of Machine Learning
This white paper covers how Apache Spark is broadening access to machine learning, various machine learning use cases and why Apache Spark is the ideal platform for machine learning
Practical Data Science Tips for Data Engineers
This ebook describes the components and processes that comprise this foundational methodology for data science and discusses some of the integral tools and techniques being used by today's data engineers to collect, process, analyze and deploy data.
Infographic: We're all in the Data Business
This data science visualization captures the various roles, skills and industries that are most prevalent in the practice of data science. It is meant to illustrate the breadth and depth of the complex relationships and patterns that emerged from our research.
U.S.A. Cycling Women's team
The U.S.A. Cycling Women's team employed cloud, mobile, and analytic technologies to increase performance in Team Pursuit, a four-kilometer cycling event.
SolutionInc
High-demand public Wi-Fi provider, SolutionInc, analyzed its massive Wi-Fi data log covering a 2-year period using Spark to generate deeper and more precise business insights.
SETI Institute
Researchers at the SETI (Search for Extraterrestrial Intelligence) Institute analyzed signal data from the Allen Telescope Array using limited algorithms to detect real-time signal patterns.