News
Abstract
IBM i 7.4 - Base Enhancements
Content
IBM i 7.4
Note: The announcement materials for IBM i 7.4 can be found here and here.
The remainder of this landing page intends to make it easy to see the supporting detail these enhancements.
---
---
IBM Db2 Mirror for i


 
    Operating System Synchronous Replication
    Continuous Availability 
    24 x 7 Up Time
    RTO/RPO Near Zero
    IBM Db2 Mirror for i(5770-DBM)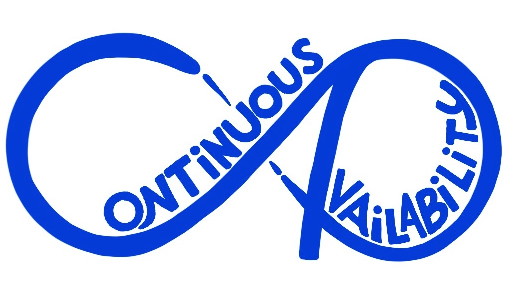 ---
| | |
| --- | --- |
| Db2 for i Enhancements  | |
Db2 for i - Functional Enhancements
Db2 for i - Performance Enhancements
Db2 for i - Database Management Enhancements
Db2 for i - Database Security Enhancements
IBM i Services (new and enhanced)
Db2 for i - Services (enhanced)
Db2 Web Query V2.2.1
---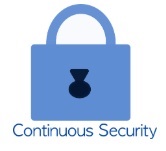 Service Tools user ID and password enhancements

Enhancements for changing the rules for SST user ID and password
Commands to provide the ability to create , change, or delete service tools user IDs

Digital Certificate Manager APIs
SMTP - 5770TC1

The SNDSMTPEMM command is enhanced to support larger email subject and note
New CL commands to manage SMTP distribution list 
Send email to a list of email recipients or other distribution lists

NetServer and QNTC updated to SMB3

Support larger read/write sizes (512 Kb) to improve performance in high latency networks 
End to end data encryption for entire client / server conversations 
---
Application Development
REST APIs  - Integrated Web Services 

IWS engine now supports the ability to send SQL directly though the HTTP connection 

CL

Now create CLLE programs and CL commands can be complied directly from IFS stream files

JTOpen JDBC driver supports 
System debugger

Change Program Data (QBNCHGPD) API is enhanced to update the debug source code location for a program which is compiled with DBGVIEW(*SOURCE).
---
| | |
| --- | --- |
| | |
PCIe4 2-port 100 Gb ROCE EN adapter adds dedicated and native SR-IOV NIC, and dedicated and native SR-IOV RoCE

PCIe 2-port Ethernet adapters add dedicated and native SR-IOV RoCE

PCIe3 6-Slot Fanout Module for PCIe3 Expansion Drawer 

PCIe x16 to CXP Converter Card

New Enterprise SSDs 

New Mainstream SSDs 
Operating System limits increased for disk arms and LUN size

Operating System limits increased for multicore and multithread
---
 


Core Operating System Updates
---
Systems Management and Power HA
Access Client Solutions 1.1.8.2 - Latest download site 

Run SQL Scripts

SQL Syntax verification 
SQL Formatting
Last used DB connection remembered 
New SQL Examples added to Insert from Examples

IFS

New include support to allow server side limiting of entries returned 
IBM PowerHA SystemMirror for i enhancements:

Support for DS8000 HyperSwap with a Global Mirror link
Automation of administrative domain operations
Support for disaster recovery of a Db2 Mirror deployment
Support for replication of IFS data in a Db2 Mirror deployment
For more details, see the PowerHA 7.4 Wiki page 

IBM Backup, Recovery, and Media Services for i (BRMS) enhancements:

Turn-key cloud control group deployment for easy set-up
SAVLIBBRM default now backs up changes to journaled objects
Support for new 3592 tape device
Support to easily back up all spooled files, which improves restore performance
Enhanced logging to help preserve message order when log entries occur at the same second
---

Open Source Updates
IBM i Access ODBC driver ported to IBM i. 
Allows any standard ODBC client to be able to communicate to the local database on i. It also allows an application to be developed using the IBM i Access ODBC driver for Windows/Linux and deployed to IBM i using the same ODBC driver. 
Node.js Ecosystem Enhancements
idb-connector and idb-pconnector 1.x released  - provides direct API access to Db2 using conventional (callback-based) JavaScript conventions. See idb-connector  and idb-pconnector for details.
itoolkit package - SSH or ODBC connections can be used to communicate with ILE IBM i objects. See itoolkit for details.
Loopback - a JavaScript framework that allows for rapid creation and deployment of REST API's
Python Ecosystem Enhancements 
New packages allow for security enhancements, more options for application development, data science, and machine learning.
Python Machine Learning and Data Science libraries. The following RPM Packages are available:
 Pillow
asn1crypto
bcrypt
cffi
cryptography
devel
ibm_db
idna
itoolkit
lxml
numpy
pandas
pip
pycparser
pynacl
scikit-learn
scipy
tkinter
R
R brings another programming language to IBM i. Although it has a wide variety of uses, R excels at statistical computing and data mining. Db2 can be accessed from R by installing the "odbc" package and using the newly-delivered ODBC driver.
Open Source Tools
---



Other Product Updates 
Domino 
5733D10: IBM Domino 10.0.1 and IBM Traveler 10.0.1.
Administration Runtime Expert - 5733ARE 
Many new features added to the ARE for better PTF management support
[{"Business Unit":{"code":"BU054","label":"Systems w\/TPS"},"Product":{"code":"SWG60","label":"IBM i"},"Component":"","Platform":[{"code":"PF012","label":"IBM i"}],"Version":"IBM i 7.4","Edition":"","Line of Business":{"code":"LOB08","label":"Cognitive Systems"}}]
Document Information
Modified date:
31 January 2020