The IBM signage system serves as an important communication guide for our guests throughout our spaces. Thoughtfully created to provide a unified brand design, the system offers flexibility in finishes.
Interior signage
Signage and wayfinding should fit unobtrusively into the environment and support a user's journey through the space. Materiality and scale are flexible in response to different project and space requirements. Various finishes may be used based on budget and production limitations. All signage should be considered an extension of the interior design and complement the surrounding materials.
Always integrate interior code signage and wayfinding with the visual aesthetic of the architectural space. They should serve as an extension of the interior design. Create code signage in a neutral tone. For accessibility, panels with typography and pictograms should have at least a 70% contrast level between the text and panel color.
Use back-painted color accents on all amenity and restroom signs. Choose an accent color directly from the IBM Design Language color guidelines. Signage with a back-painted color accent provides a nice complement to the architectural and furniture finishes in the space.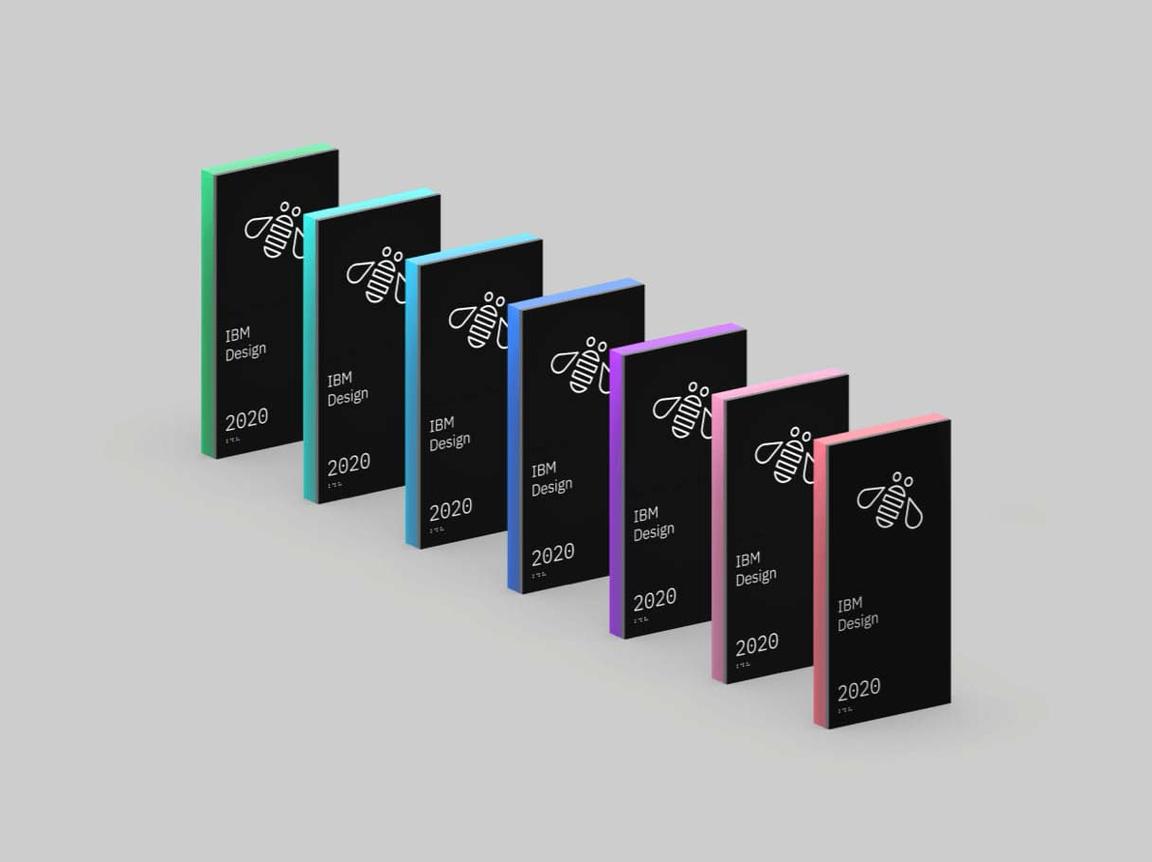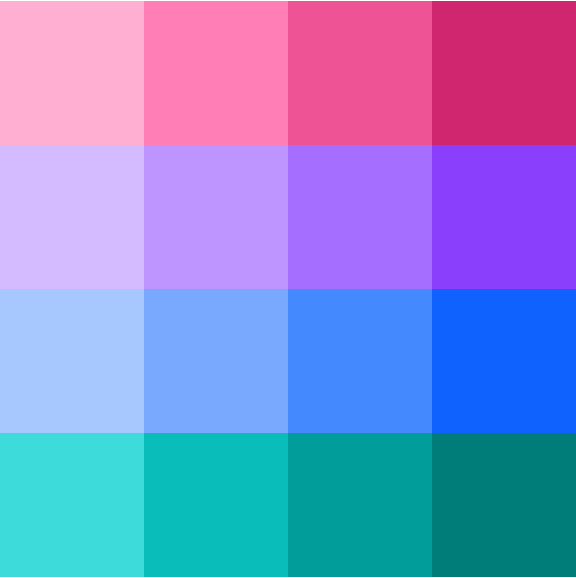 Typography
Tactile characters
The IBM Plex® is our corporate typeface. It has been carefully designed to meet our needs as a global technology company by reflecting our brand spirit, beliefs and design principles. IBM Plex Sans Regular meets the Americans with Disabilities Act (ADA) code requirements for tactile characters and should be used in all instances where tactile characters are required. Where numbers are needed, use IBM Plex Mono.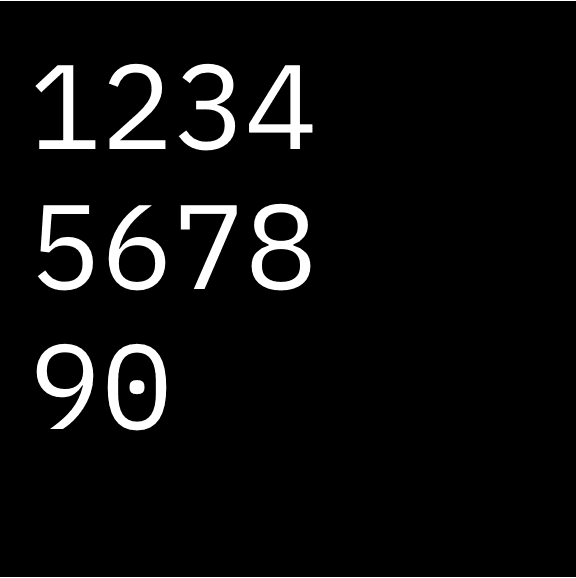 Visual characters
Typeface selection for visual characters can vary from space to space, depending on the business function and overall look and feel of the space architecture. The IBM Plex weights shown here meet ADA code requirements for visual characters and may be used in instances where visual characters are allowed by code.
Pictograms
Pictograms visually signal the intended function for our rooms and spaces. Use them on all amenity and restroom signage. You may source art files directly from the IBM Design Language Pictograms library.
Employee recognition program
Whenever possible, implement our recognition program in new workplaces when naming conference rooms and Collaboration zones. This program recognizes influential employees, from prominent award winners, to those who have worked behind the scenes and helped shape and transform our company into what we are today. A panel on the inside of each room provides a brief biography about these employees—amplifying the cultural experience of our workplaces.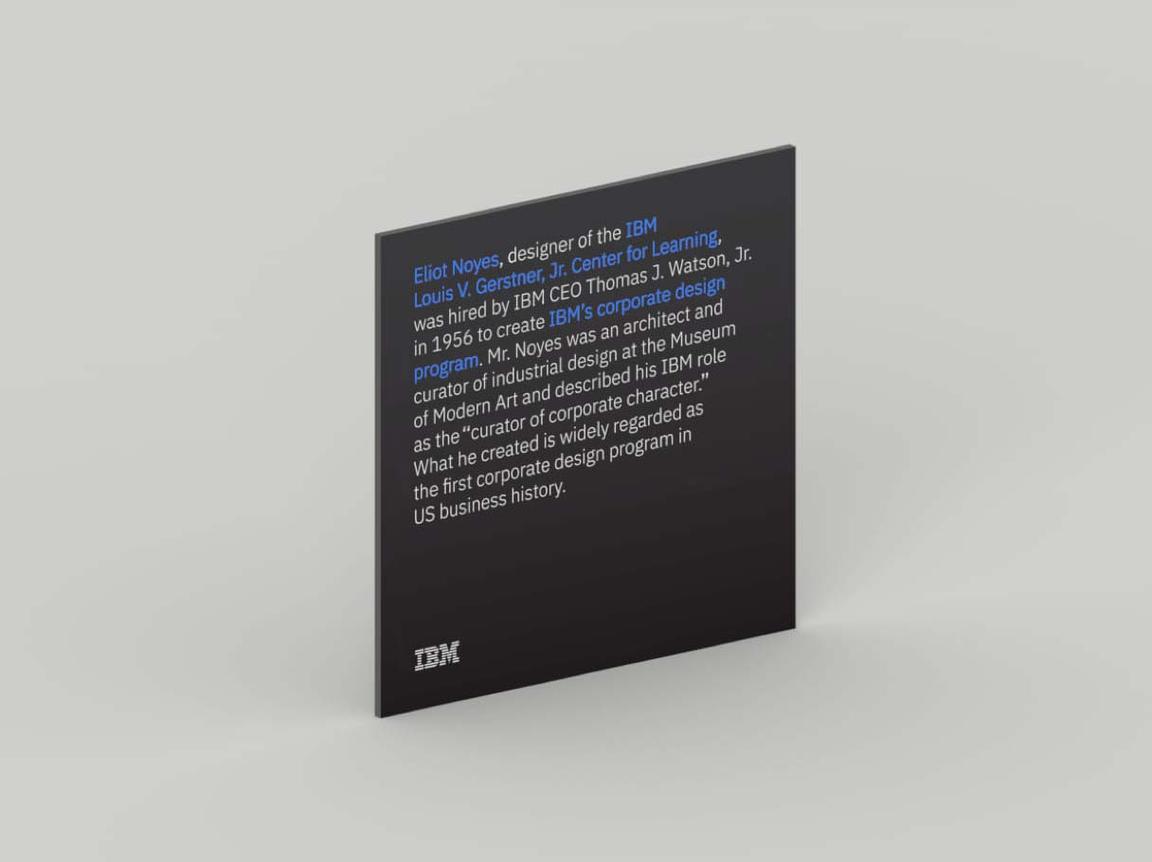 Distraction film
Although a code requirement, distraction film on glass surfaces has the potential to add character to the room. Just like our signage system, we have a flexible palette of design types.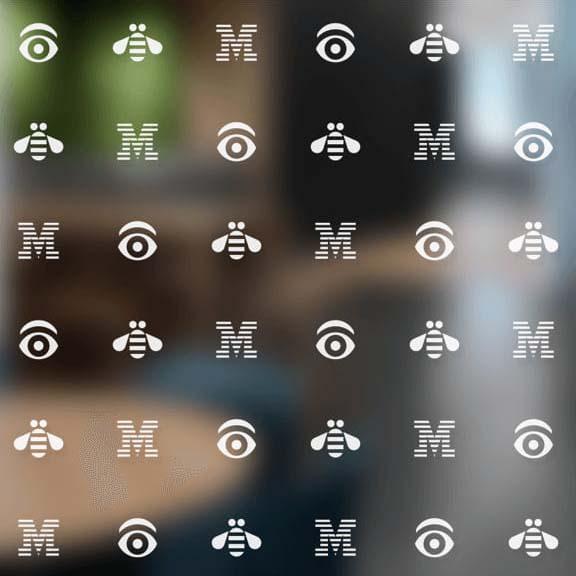 Exterior signage
Exterior signage plays a pivotal role in our workplaces. These signs are the initial physical manifestations of our brand seen by clients and employees on arrival, setting a strong first impression. As with all other aspects of our signage program, align exterior signage precisely using the 2x Grid. The design of our exterior signage and wayfinding should present visual harmony with its natural surroundings, clearly communicate its destination, be void of redundancy and focus on the core characteristic of perspective.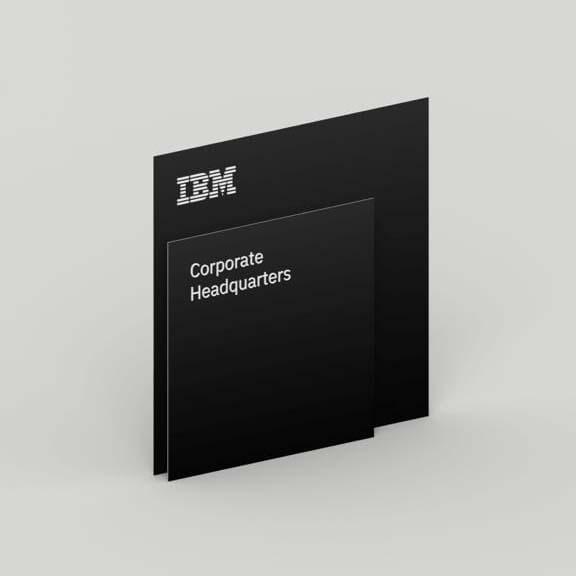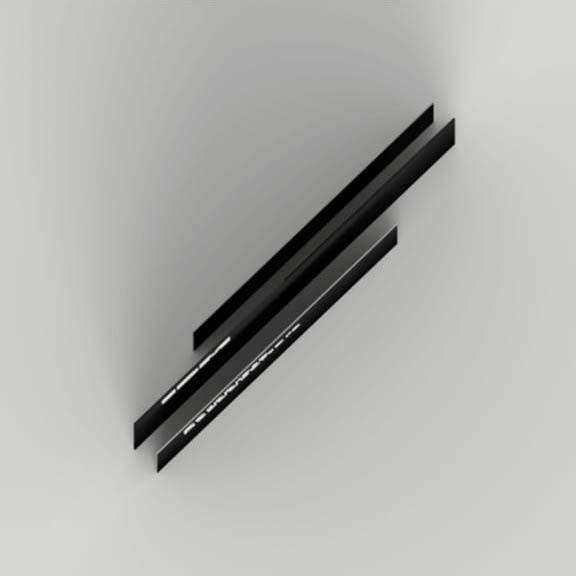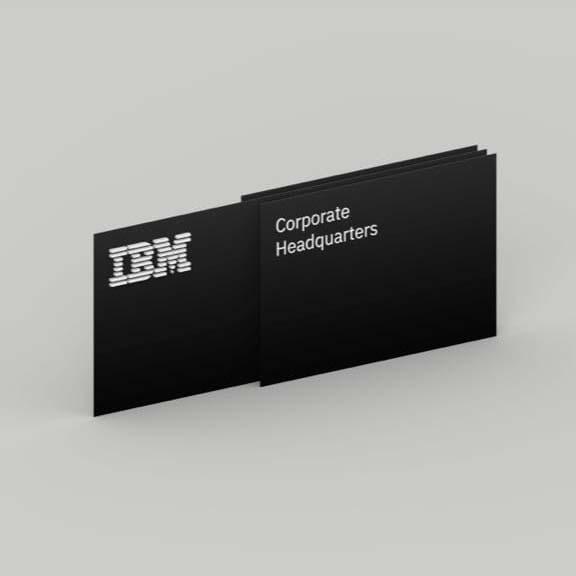 Environmental impact
When selecting materials for your next signage project, consider materials sustainably sourced. When acrylics are needed, specify recycled materials.
Resources
You'll find detailed specifications regarding signage design and application in the IBM Workplace Design Signage guide. For more about pictograms, visit the IBM pictogram library, design and usage guidance found on the IBM Design Language website.