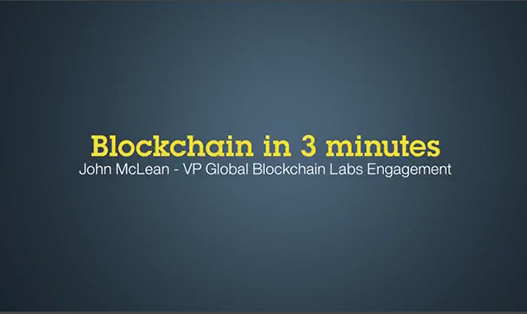 Blockchain is a shared, immutable ledger for recording the history of transactions. It fosters a new generation of transactional applications that establish trust, accountability and transparency.
IBM Blockchain has joined The Linux Foundation's Hyperledger Project to evolve and improve upon earlier forms of blockchain. Instead of having a blockchain that is reliant on the exchange of cryptocurrencies with anonymous users on a public network (e.g. Bitcoin), a blockchain for business provides a permissioned network, with known identities, without the need for cryptocurrencies.
Applying blockchain across industries and professions
Blockchain shows great promise across a wide range of business applications
For example, financial institutions can settle securities in minutes instead of days. Manufacturers can reduce product recalls by sharing production logs with original equipment manufacturers (OEMs) and regulators. Businesses of all types can more closely manage the flow of goods and related payments with greater speed and less risk.
Finance
Banking
Healthcare
Government
Manufacturing
Insurance
Retail
Legal
Media and Entertainment
Supply Chain and Logistics
Finance and Accounting
Making blockchain
ready for business
Increase trust, accountability,
and transparency across your
business networks

IBM Blockchain is powered by Hyperledger
IBM is a premier member of The Linux Foundation's Hyperledger Project, a cross-industry collaborative effort to create a standard blockchain suitable for business. It is permissioned, open sourced, openly governed, and allows for regulatory transparency.
"

Over the past two decades, the Internet has revolutionized many aspects of business and society–making individuals and organizations more productive. Yet the basic mechanics of how people and organizations execute transactions with one another have not been updated for the 21st century. Blockchain could bring to those processes the openness and efficiency we have come to expect in the Internet Era.

"

— Arvind Krishna, Senior Vice President, IBM Research
Three core principles of blockchain
IBM collaborates to build blockchain networks for real businesses
Next Steps

Contact an expert

Talk about the possibilities of what IBM Blockchain can do for your business.

Get started with development

Start an IBM Blockchain network and build applications that can take advantage of its capabilities.