The interior architecture and design of IBM environments delivers a cohesive experience that unifies our global community and inspires innovation. Our design philosophy and characteristics inform creative decision-making across all dimensions of the design process—from furniture selection to finish palette.
Interior architecture
This guidance provides a framework so that our brand character isn't only seen but also felt in all our environments. Collectively, both overt and subtle design choices create the connective tissue that supports our culture.
IBM workplaces are unified through a principled approach to design and modulated with local context and culture. Design concepts must align with our overarching creative guidance while integrating regional influence. Each of the examples shown here represent different applications of our design characteristics across a variety of design elements. These elements should be developed in consultation with IBM Global Real Estate and IBM Brand teams.
---
Rhythm and pattern are intrinsic to the work of IBM. They are also core components within any expression of interior design or architecture. Application of pattern is limitless, spanning a broad range of design expressions both large and small. Custom IBM patterns use the 2x Grid as a building block. This 2x Grid establishes a common rhythm across all IBM pattern expressions and helps ground our spaces in a unified language.
The examples shown here feature different pattern applications that represent a spectrum of scale, materiality, color and dimension. We encourage our design colleagues to explore new expressions of pattern that will enrich the IBM brand.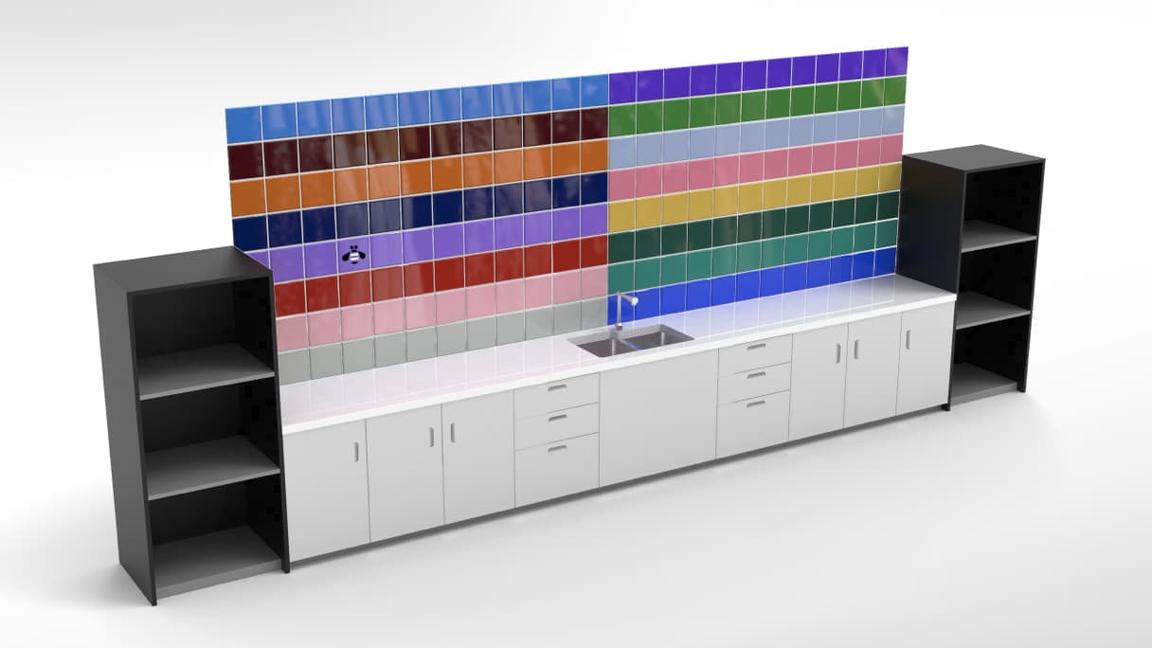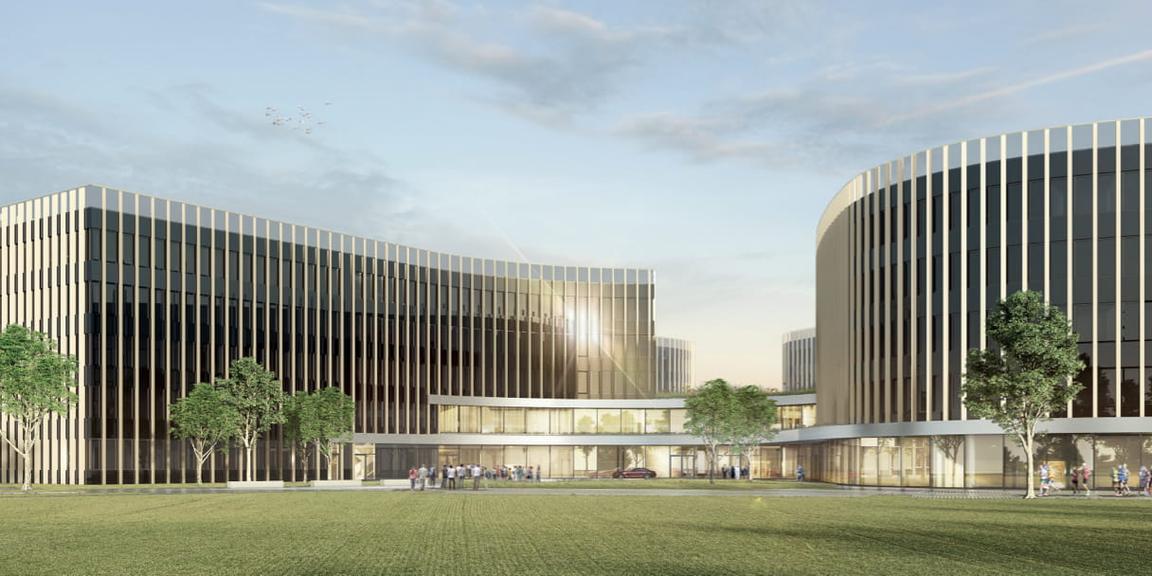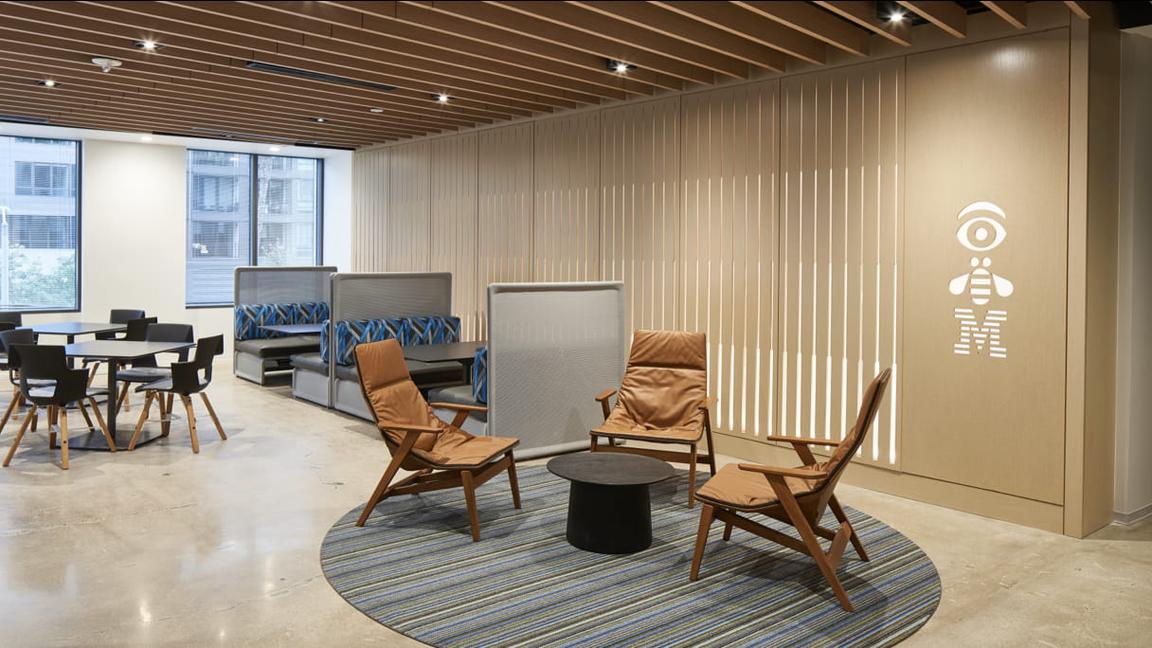 ---
Perspective establishes an intentional focal point or points. Interior planning and architecture work together to create moments of alignment that focus visitors along their workplace journey. Shifting perspective can also invite viewers to think, move or interact differently with their environment.
Creative use of geometry can challenge perspective as well, reminding us to look at the world in new or provocative ways. Consider how perspective can play a central role in the design and planning of an IBM space.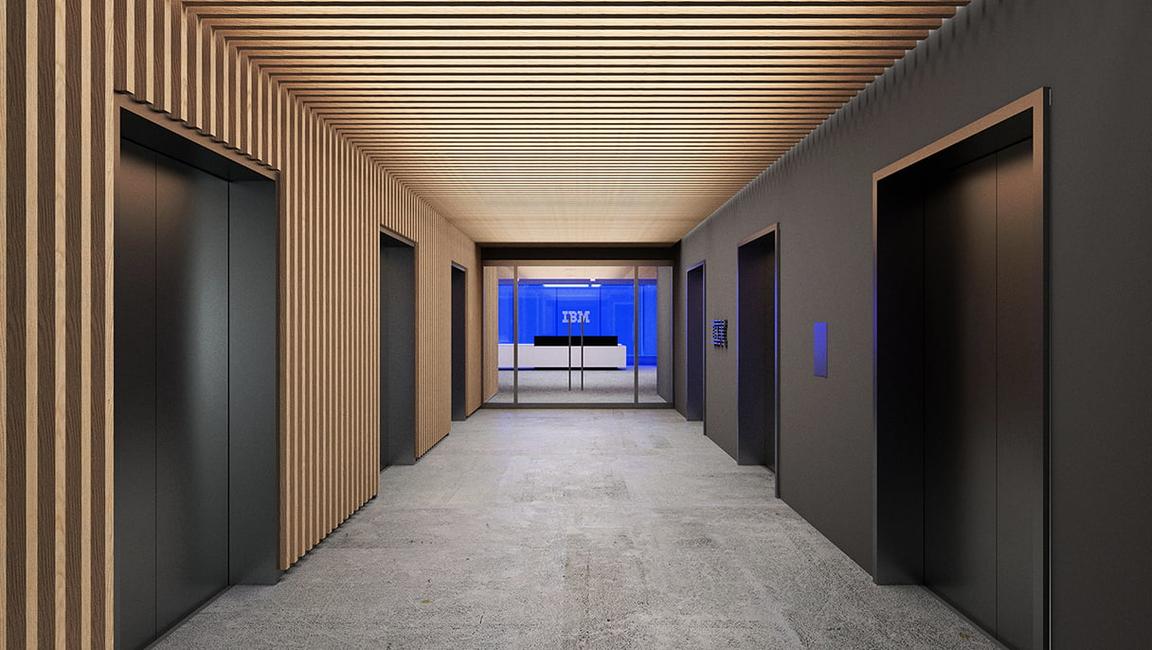 ---
Geometry establishes a formal relationship between parts and pieces. It informs creative decisions relative to form, volume, proportion and alignment. Using the 2x Grid as a foundation, we can create repeatable geometries that ground every aspect of our design—from the layout of a floor plan to the sign on a door.
While subtle, this relationship creates a familiar cadence within every IBM environment that infuses our brand into the workplace journey.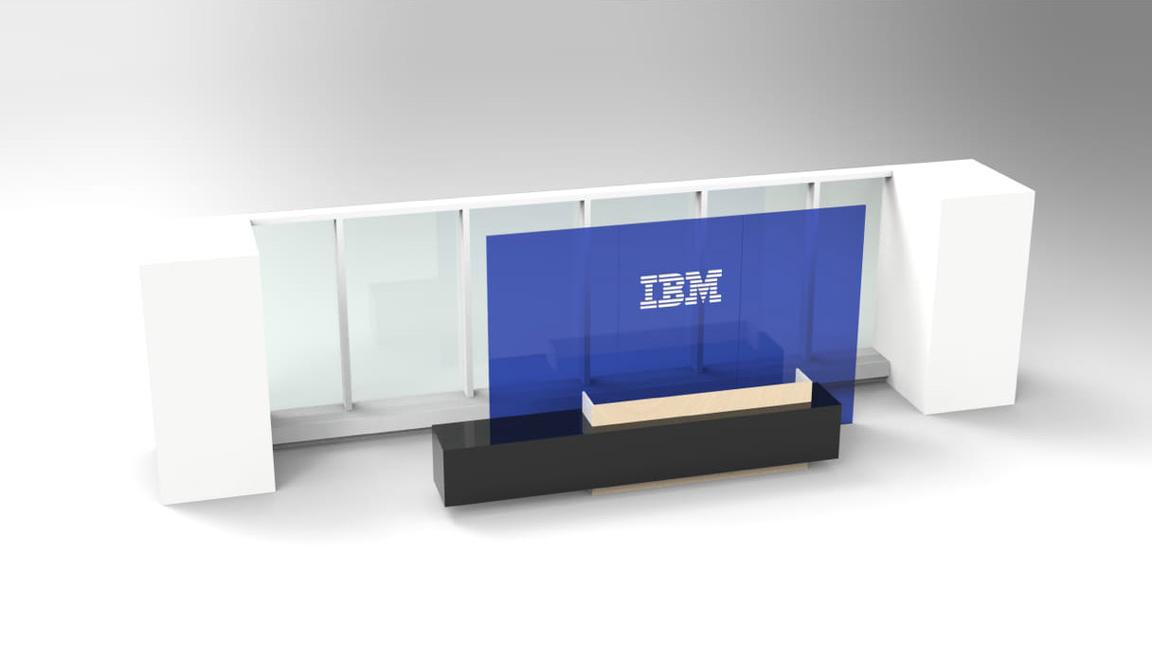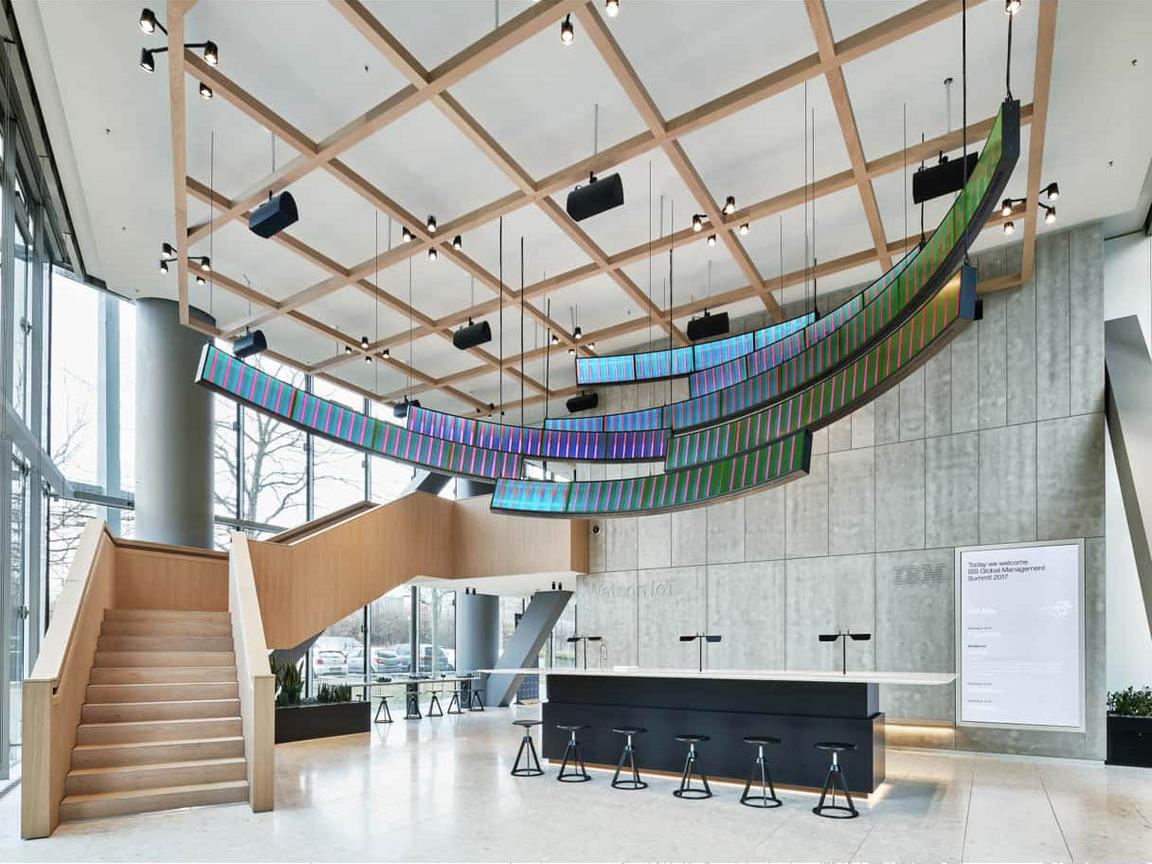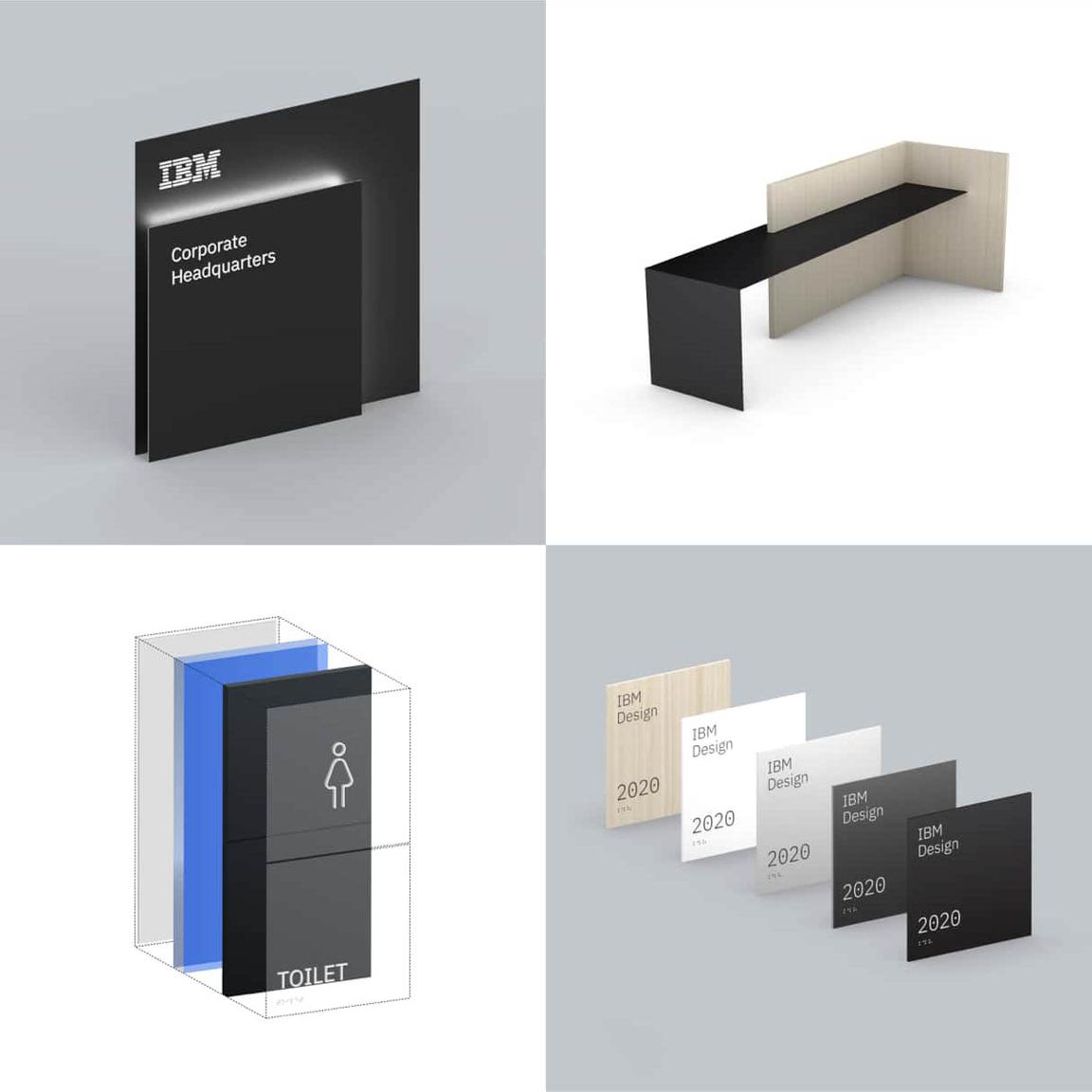 ---
IBM has always served as a medium between mankind and machine. This duality manifests in many aspects of our business and design language. Our technical innovation is only matched by the IBM employees and clients who wield it to transform business and society.
This relationship often occurs in our design language—hard and soft, organic and engineered, dark and light, positive and negative. These principles can be used to establish tension and dynamism in all aspects of interior architecture—from finishes to fabrics. Biophilic design is another example of duality, bringing elements of nature and the surrounding habitat into the built environment. This outside-in approach is a critical aspect of employee wellness and workplace performance.