The workplace is the core of a world-class employee experience. The space design plus technology and services offered drive the experience while reflecting our cultural norms and behaviors. IBM employees can do their best work for and with clients in a living showcase of our brand, technology and ethos. The key tenets outlined here help evolve every IBM workplace toward this purposeful destination.
Workplace evolution
The experience must evolve towards a purposeful agile destination. In the past, our spaces focused primarily on assigned individual seating, with the assumption that most employees would be in the office 4—5 days per week.
The new IBM workplace serves as a destination for IBM teams, enabling socialization and collaboration while still supporting individual work.
Drivers
Every IBM workplace strives to build an exceptional experience by addressing the core drivers shown here.
Flexible functionality
Spaces informed and defined by IBM employees cater to the activities and needs of diverse users in a hybrid co-location model. It also means we can reconfigure space at speed.
Agility in everything
With agility at the heart of what we do, purposeful destinations empower IBM employees and clients to connect and create through personalized, frictionless digital experiences—regardless of location.
Equitable experience
Sustainability and wellness are inherently infused throughout the journey with purposeful technology integration that enables equitable employee experiences.
Outside our walls
The workplace experience now extends beyond our traditional office—to homes and other locations. To that end, we invite IBM employees to bring their whole selves to work. Our workplaces should celebrate our employees and the work they do both in and beyond our workplaces.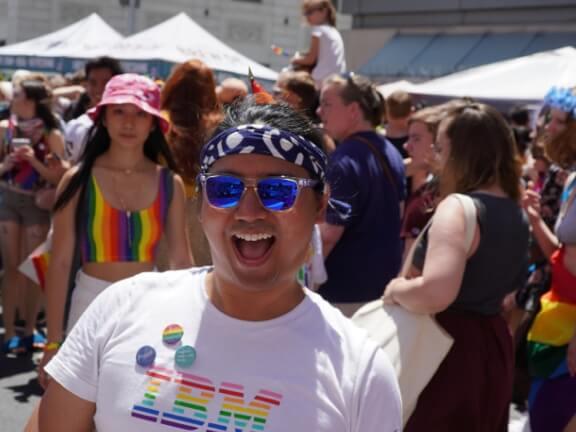 Be Equal
IBM is committed to providing a safe and welcoming environment for all our employees. Be Equal® is a series of employee affinity groups that drive systematic improvement for people in every community. Find more information on Be Equal here.