General Page
Download the WebSphere Application Server migration tools from this page.

Downloads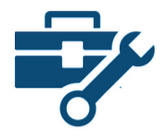 The Migration Toolkit for Application Binaries provides a command-line tool that quickly evaluates application code and configuration for rapid deployment on Liberty or newer versions of WebSphere Application Server traditional.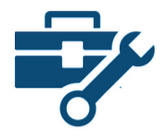 The migration toolkit provides Eclipse-based tools for application source migration scenarios including Liberty migration, cloud migration, WebSphere version-to-version migration as well as migration from third-party application servers.
[{"Line of Business":{"code":"LOB45","label":"Automation"},"Business Unit":{"code":"BU059","label":"IBM Software w\/o TPS"},"Product":{"code":"SSEQTP","label":"WebSphere Application Server"},"ARM Category":[{"code":"a8m50000000CdIIAA0","label":"Install Update or Migration-\u003ELiberty-\u003ELiberty Migration"},{"code":"a8m50000000CdVfAAK","label":"Install Update or Migration-\u003ETraditional WAS-\u003EMigration-\u003EWebSphere Application Server Migration Toolkit"}],"ARM Case Number":"","Platform":[{"code":"PF025","label":"Platform Independent"}],"Version":"All Version(s)"}]
Document Information
Modified date:
10 June 2022