ANNOUNCEMENT: Icon Group to implement Watson for Oncology
Helping oncologists better identify cancer treatment options with artificial intelligence
Icon Group oncologists will have access to evidence-based, personalised treatment options across seven types of cancer
700 events analyzed per second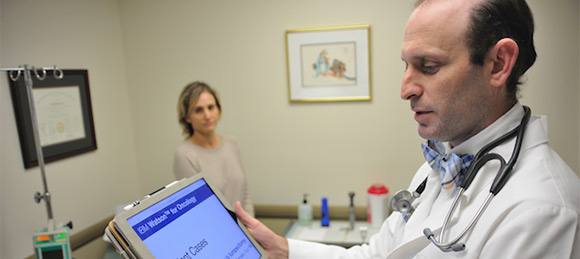 CASE STUDY: KPJ Healthcare Berhad
Private healthcare cloud infrastructure launched for secure medical services provisioning
KPJ developed a private cloud solution for its primary and secondary data centres in Malaysia and its four hospitals abroad, enabling it to consolidate and unify its vast medical records and associated medical information network. The secure cloud infrastructure helps the organisation provide better services to patients and their families and operate at a reduced cost with greater efficiency, reliability and flexibility.
CASE STUDY: McGill University Health Centre (MUHC)
Strengthening its security posture with in-depth global intelligence
A new security intelligence platform enables the hospital's security staff to rapidly detect and respond to potentialthreats.
700 events analyzed per second
Case Study: PinnacleHealth
PinnacleHealth: how analytics is revolutionizing their approach to healthcare delivery.
PinnacleHealth leverages analytics to predict readmissions risks for patients with chronic conditions.
Building a predictive model that evaluates the risk of readmission for patients with chronic obstructive pulmonary disease (COPD).
Predicts COPD readmissions with 85% accuracy
CASE STUDY: National Institutes of Health
Finding cures faster by transforming big data into valuable clinical insight
NIH is empowering scientists to tap into big data faster than ever, helping them better understand medical conditions, and develop treatments and preventions
Healthcare Solutions
Explore our industry portfolio of solutions for healthcare organizations.
Health system performance & optimization
Build a more sustainable healthcare system.
Population health insights & care management
Unlock the power of your data to improve operations, support team collaboration and lay the groundwork for data-driven decision making.
Individual insights & engagement
Engage, improve and transform the experience for your health consumers.
Meet our Healthcare experts
Farhana Mansoor Nakhooda
AP and GCG Healthcare and Social Services Solutions Executive
Annette M. Hicks
Health & Social Industry Leader, IBM Australia
John Crawford
Healthcare Industry Leader, IBM Europe
Would you like to speak with an IBM Healthcare expert?