When designing directional signage and wayfinding, a "less is more" approach is needed. Each composition relies on open space, hierarchy, scale, proportion, contrast, and harmony. The elements used to build each composition can be in the form of text, photography, illustration, diagrams, infographics, and data visualizations. Any combination of these elements simultaneously requires careful planning to allow for simple and clear messaging.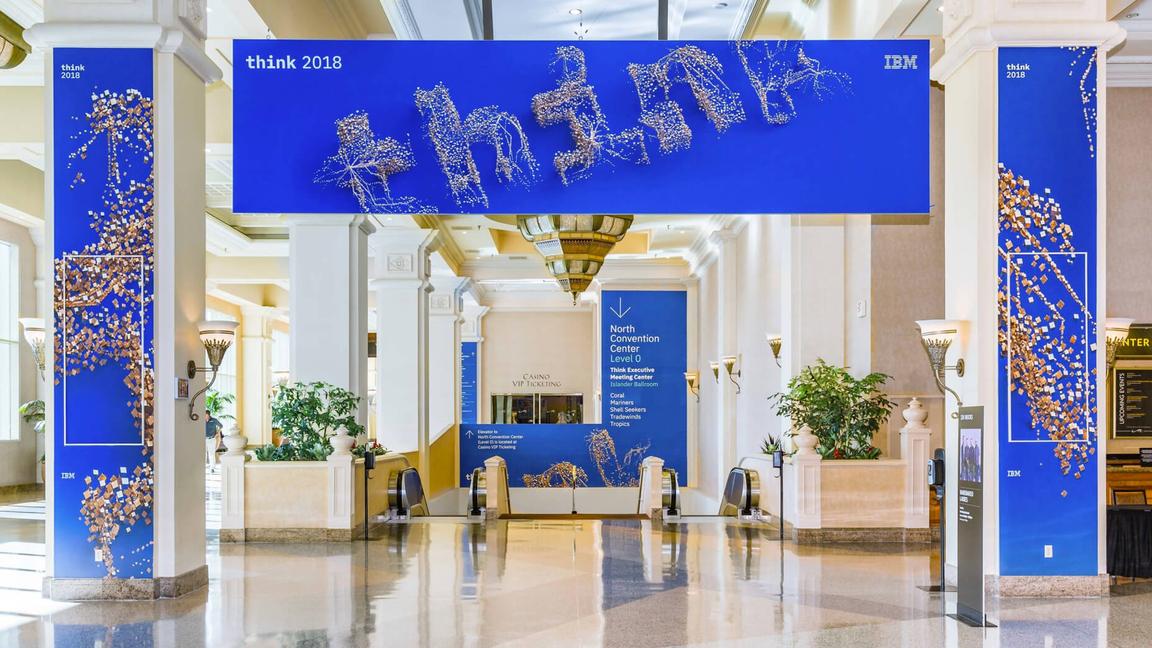 Grid
The IBM grid is the framework for all the visual elements and typography. It's fundamental to everything we design. In signage and wayfinding, use the grid to provide you with structure and guidance so you can focus on applying the visual elements in a thoughtful and creative way.
Columns and rows
Within the grid, columns and rows are especially important—they give layouts their structure. You can choose between 1, 2, 4, 8, and 16 divisions. Stick to your choice throughout your design to maintain structure.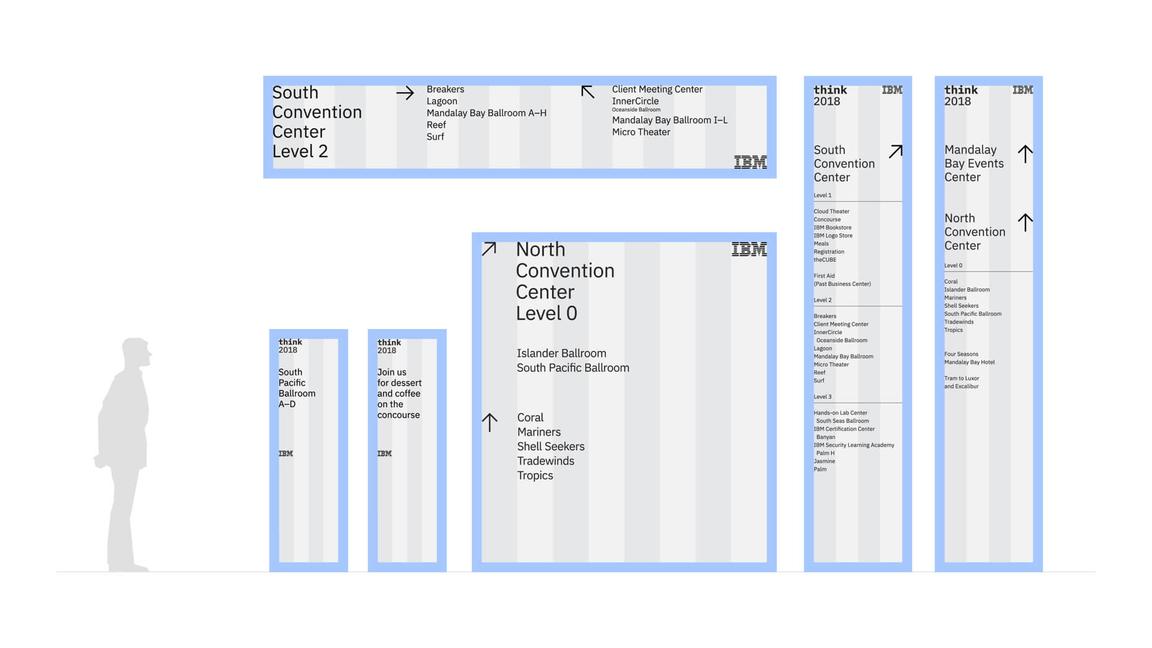 Spatial relationships
All spacing between elements can be defined by the base unit. Use the following multiples of your base unit to construct your layout: 1x, 2x, 3x, 4x, 6x, 8x, 10x, 12x. Consistent and replicated use of spacing ensures spatial rhythm between all content.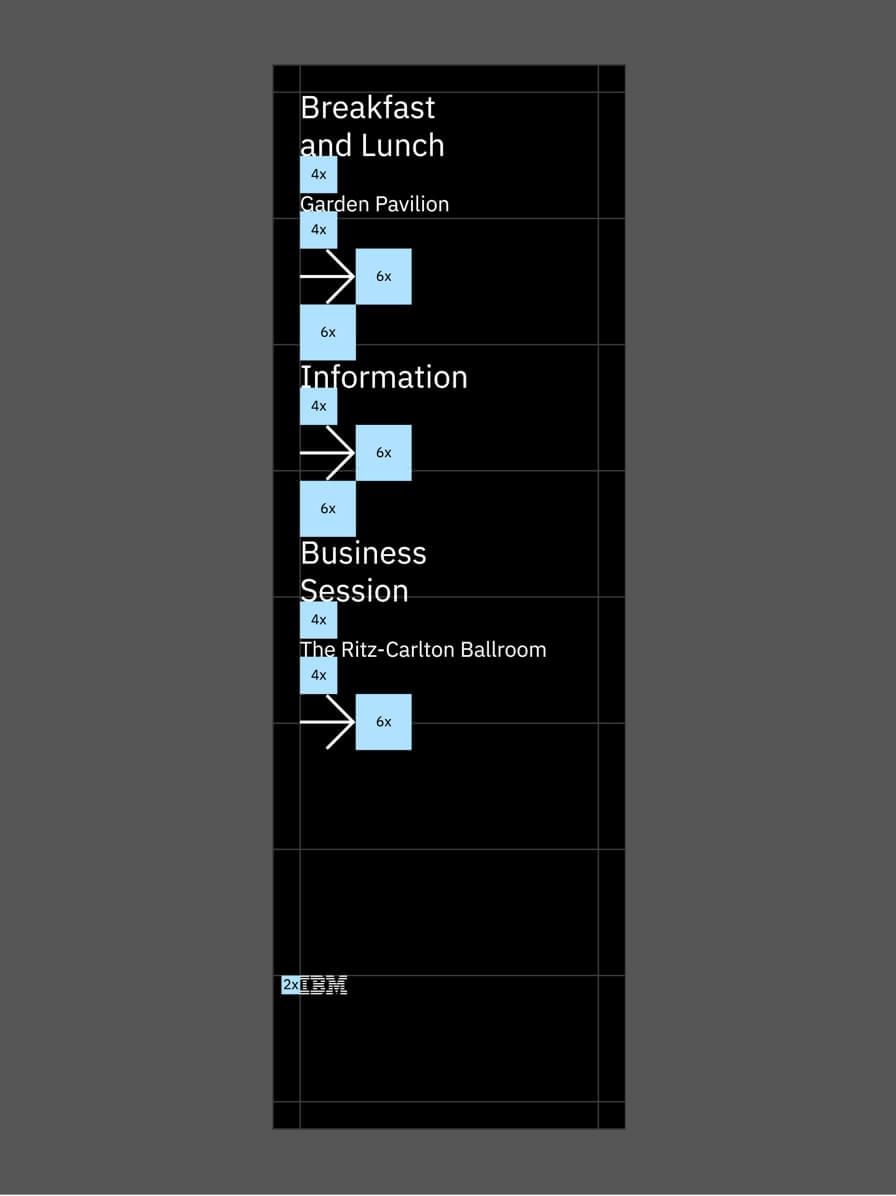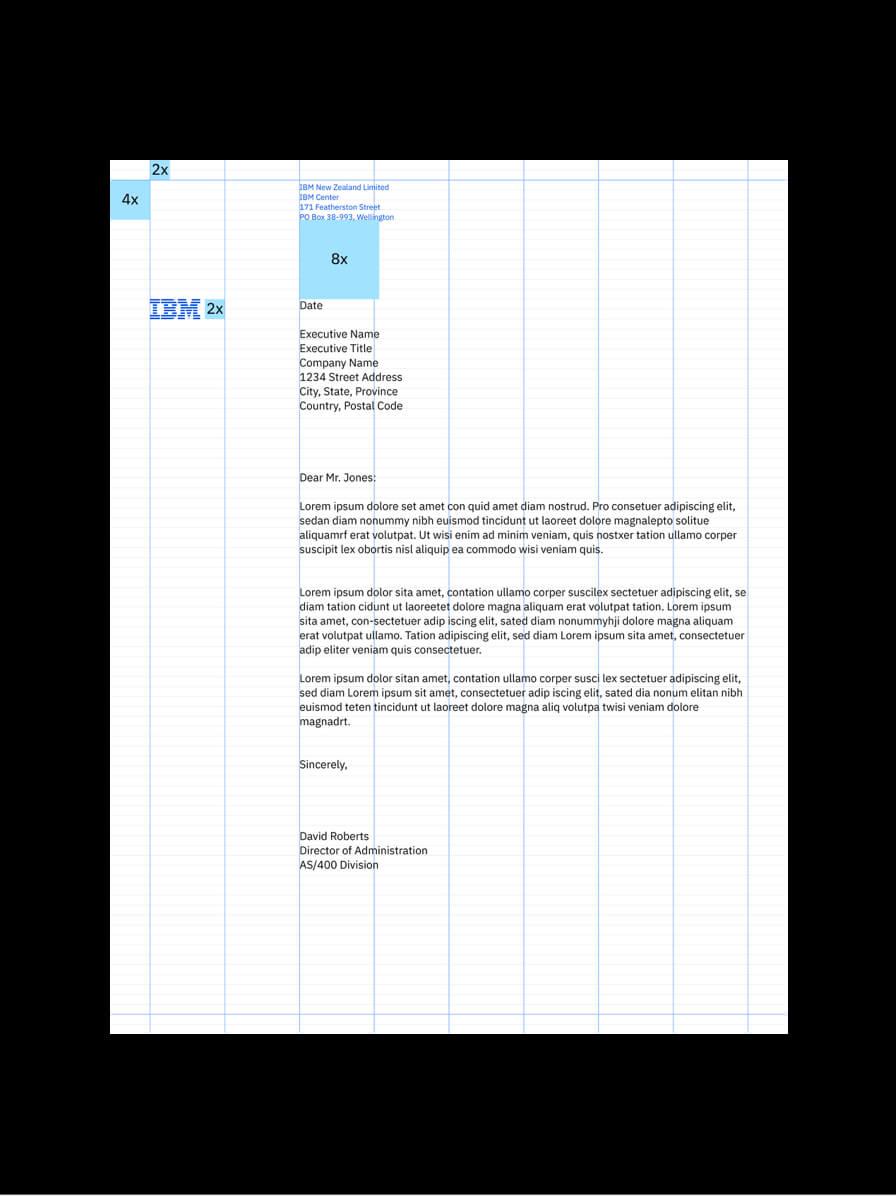 Logo relationships
The IBM logo is one of our most valuable corporate assets and is among the most recognized corporate identities in the world. Proper alignment and scale must be identified when using our logo in individual collateral components, ensuring prominent visibility of the IBM brand.
Alignments
The IBM logo has both horizontal and vertical relationships with the business unit and hero brand logotypes. On either axis, the IBM logo is based on the cap height of the logotype or can scale larger by the ratio oulined in the next section. Please make sure to use the appropriate positve or negative version of the logo.
Scale
The IBM logo has several size relationships with logotypes. These relationships are driven by the cap-height of the logotypes and help ensure a nice balance with the IBM logo. The logo can "hang" from the cap-height or align to the "baseline" when the logos are placed near the bottom edge of a layout or footer. Each flexible proportional relationship is based on the volume of messaging within individual collateral applications.
Signage in action