Gain real-time visibility to brand perception trends
Analyze unstructured news and blog texts for positive and negative perception. To track trends over time, apply your queries and then correlate today's results with historical results.
Embed news alerts and event detections into your app and workflows
Use Watson's pre-enriched, constantly updated news data to keep track of figures in the news, key competitors, leaders or mentors.
Go beyond keyword search to understand and analyze current events
Scour English-language news and blogs based on a wealth of enriched concepts like author, date, location, sentiment and relationship. Get ranked results, summaries and references to original articles.
Start Building with Discovery News
Get started on Bluemix
You can access Watson services free for 30-days on Bluemix, IBM's cloud development platform.
Developer tools
Everything you need to start building with Watson.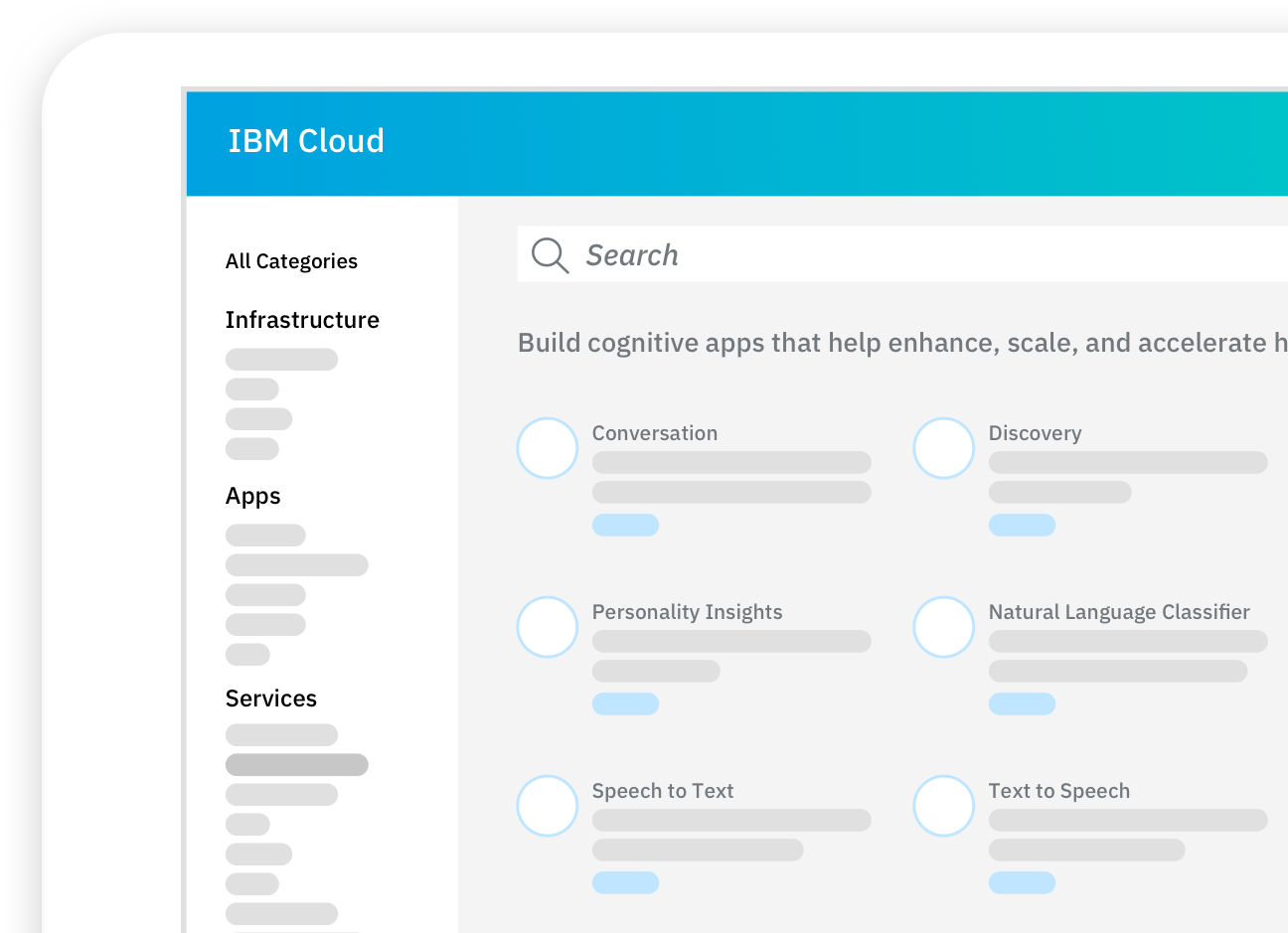 Learn more about Discovery News
Standard
$.10 per query
– No instance or data storage fees
Premium
Watson Premium plans offer a higher level of security and isolation to help customers with sensitive data requirements.