The developerWorks Connections Platform is now in read-only mode and content is only available for viewing. No new wiki pages, posts, or messages may be added. Please see our FAQ for more information. The developerWorks Connections platform will officially shut down on March 31, 2020 and content will no longer be available. More details available on our FAQ. (Read in Japanese.)
with Tags:
ibm-tririga
X
GiuCS
270003E2P0
Visits (8847)
Question
I would like an example of running an ETL Job Item as simply Running the process fails.
Cause
Users see the Activated record and assume they can click Run Process and will get results. There is actual need to enter a set of restraining data to get results.
Answer
Every ETL Job Item is different. You need to fill in information to the record in order to get the results necessary for the transformation or processing.
A complete list of field requirements and processing possibilities can be found in the manual link below.
This blog entry is for a sample run of a Survey Fact ETL Job Item.
Related information
IBM TRIRIGA - Running ETL transforms
Sometimes a user that supposedly has licenses for a form or portal is not being able to see it, so how do I determine if some license is missing or if the licenses I have are enough? This question often comes up when users start reporting they can not access portions of the application and call in complaining about it.
Answer:
The best way to see it is to log as an Admin user, for instance "system" and follow these instructions:
Go to Tools - Administration - License Manager.
Click on "Matrix View"
User the browser find function and look for the FORM or Business Object.

The necessary licenses are marked with a check sign (or R for read-only)
In the below example you see that a user accessing via Cloud needs license "IBM Facilities and Real Estate Management on Cloud Enterprise" to access the Contact Center (form triContactCenter).
If you have questions on specific licenses, contact your sales representative from IBM or Business Partner. They are able to see what you are entitled of.
GiuCS
270003E2P0
Visits (9647)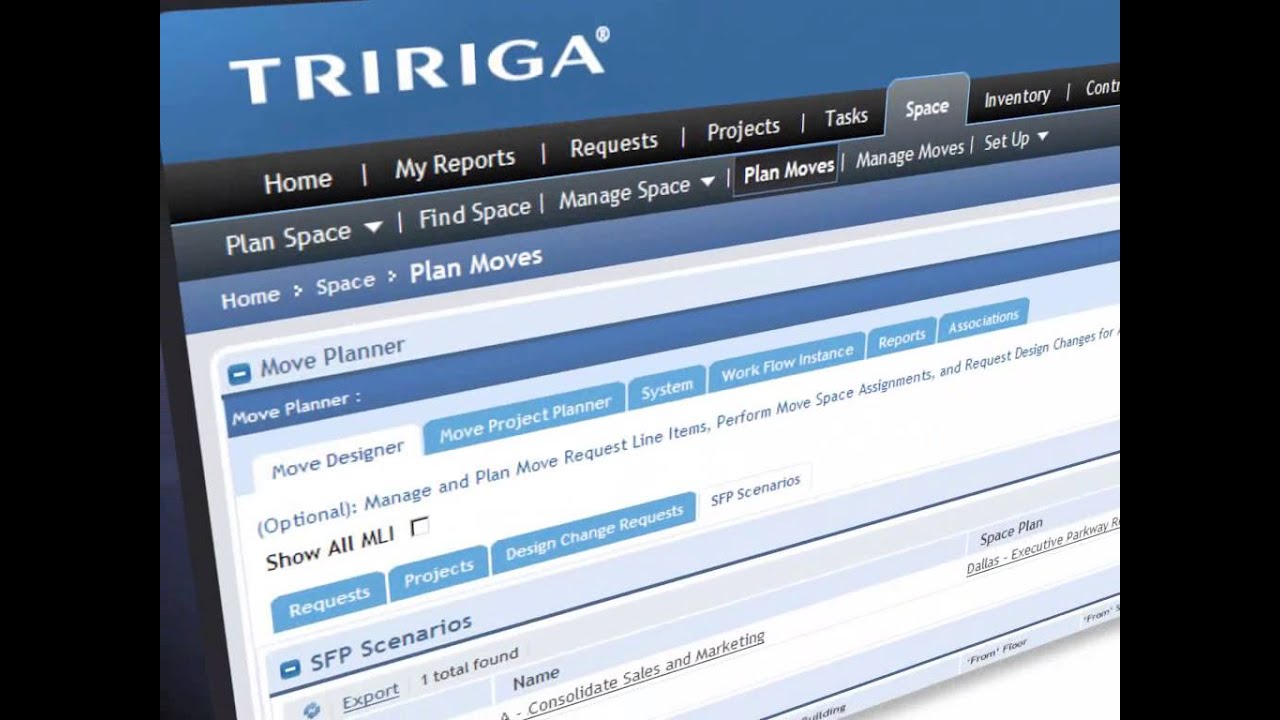 There are many reasons and installation scenarios that can cause Report, specially BIRT ones to fail to export due time out.
Excel exports are often the ones you can observe because all the file formatting happening during export.
Let's focus on Liberty installations, but this recommendation can be used to other web server with some tweaks.
Most of the times this is related to time-out settings, specially for HTTPS (SSL/TLS) connections. A good troubleshooting is performing the same in a HTTP connection, does the report exports? If so, take note of the time you need to export it and plan to extend time-out in HTTPS connections to at least the double of the time.
This is documented in the HTTP Endpoint entry in Liberty Knowledge Center link below:
https://www.ibm.com/support/knowledgecenter/en/SSEQTP_8.5.5/com.ibm.websphere.wlp.doc/ae/rwlp_config_httpEndpoint.html
Look for the sslOptions and also double check the ones for http, all time-outs be equally increased.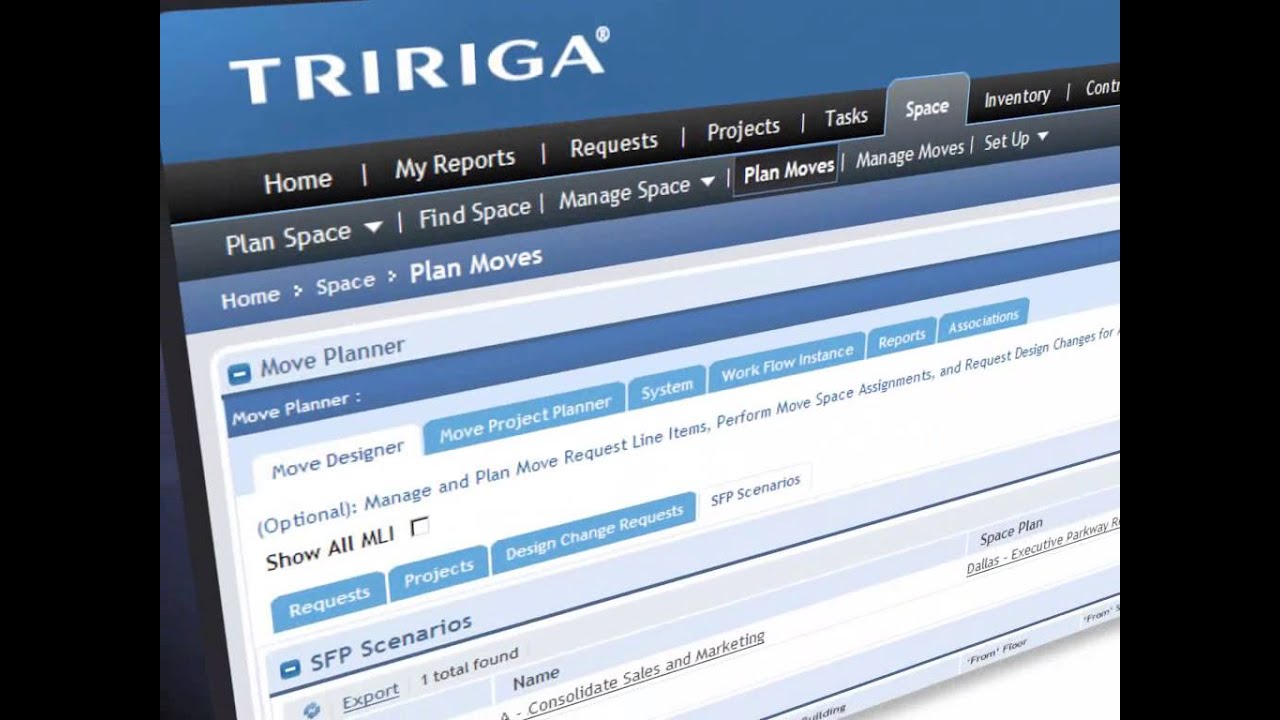 Hi there!
This is a often question from many TRIRIGA administrators. We do have parameters to limit the file extension for a while now, but for file size that was a missing capability, so far...
In 3.5.2 we introduced a new property in tririgaweb.properties file called MAXIMUM_UPLOAD_FILE_SIZE_BYTES that allows administrators to configure the maximum permissible size for file uploads. If no value is set, the default is 20 megabytes. This is listed in the release notes under Tri-234622
This Request for Enhancement, or RFE, was created by one of our customers, and implemented by our development team as one of the most voted ones, so as always, we encourage you to open RFEs at will and send the URL to your peers for voting for it!
This is the URL for the RFE that granted such functionality: http://www.ibm.com/developerworks/rfe/execute?use_case=viewRfe&CR_ID=81326
I hope you make good use of this feature once you upgrade to 3.5.2 and higher versions of the platform. I am sure your storage specialist will owe you one!
Cheers.
So you finally got Data Integrator (DI) to bring in the exact records you needed. You had a small celebration - nothing big. Maybe a few balloons and party streamers. But then you realize: "Oh no... All these records are in 'Draft' state, but I need them in an 'Active' state!"
Your heart starts to thump as you envision having to go through these newly imported records one-by-one to activate them. You decide to put off the inevitable by getting another cup of coffee. On your way, you meet TRIRIGA Joe, on his way back from a TRIRIGA Application Development seminar. He tells you what I am going to tell you here: "You don't need to do that!"
So... How can you get the records you just imported into TRIRIGA using Data Integrator out of a 'Draft' state and into an 'Active' state quickly and easily?
While there are multiple ways you can do this, the easiest way to do this might be by using an editable query.
First, you want to start by creating an editable query that shows the records of the type you want that are in a triDraft state. The out-of-box 'triSpace - triDraft - Editable' query shows an example. You will want to do a few things with the query you create:
Make sure 'Editable' and 'triDraft' are specified under the 'General' tab's 'Options' sub-tab
Make sure that any fields you might like to filter on are listed in the 'Columns' tab
Make sure that any fields you might like to filter on have 'User Filter' clicked for them in the 'Filters' tab
Under the 'Advanced' tab, click 'Import State actions' and click 'triActivate.'
While still in the 'Advanced' tab, add a 'triActivate' action
Be sure to save your query after doing 1, 2, 3, 4, and 5 above
Next: Run your query. After running your query, you will may want to do the following:
Filter so that only the records you want show. Reason: If your query results show more than just the records you brought in through Data Integrator or if there are some records you want activated and others you don't, filtering can help.
Adjust how many records show per page. You will want as many records showing on one page as possible. That way you do not have to repeat the 'Activate' action for multiple pages worth of data.
And finally: Select the records you want to activate on the page and click 'Activate!' If all the records you want to activate are on a single page and you want all the records on that page activated, click the button to select all records on that page and click 'Activate.' If there are multiple records on the page that you want to activate but you don't want all of them activated, select only the records on that page you want activated and click 'Activate.' If your records are spread across multiple pages, go to each page that is present and repeat the process.
And you are done. Before you even finish drinking that fresh cup of coffee you picked up!
GiuCS
270003E2P0
Visits (14258)
Starting in 3.5.1 a new BIRT engine was introduced with your TRIRIGA installation. This is BIRT engine version 4.6.0. To customize or create new reports, as well to convert your old BIRT 4.3.1 reports, you need the same Designer version.
This designer runs on Neon Eclipse platform and you might use your current java 1.8 with it (usually on old designer you needed a 1.6 32 bits to make it work).
Also this new version install software is optimized for MAC (in old versions a lot of manual steps were needed) and you can have it as an Application there now. For Windows it remains a folder in the place of your choice.
Another topic often raised is about "upgrading from 4.3.1 to 4.6.0". The fact is you can have both installed in your machine. They are separate install. The caveat here is you can not use the same workspace for the 4.6.0 if you already have a 4.3.1 installed, so you just need to rename the workspace used for the first time.
So let's start with what you need:
Procedure
1. Go to http://download.eclipse.org/birt/downloads/ and select to download the All-in-One and you will see the page below. Download BIRT Designer All-in-One Report to a local directory. The directory name cannot include any spaces.
2. In the folder where you downloaded BIRT, extract the compressed file, open the Eclipse folder, and select the eclipse.exe file.
3. Select the workplace location where Eclipse stores your project files and select OK.
For Windows this is a simply zip file, that you can decompress anywhere and you will find the executable inside (eclipse.exe). On the other hand, for Mac it installs as an Application in the appropriate folder.
Once installed, use the instructions in the manual to install TRIRIGA plugins and connect to the database: https://www.ibm.com/support/knowledgecenter/SSHEB3_3.5.2/com.ibm.tap.doc/reporting_guide/t_install_the_ibm_tririga_plug_i.html
Thank you!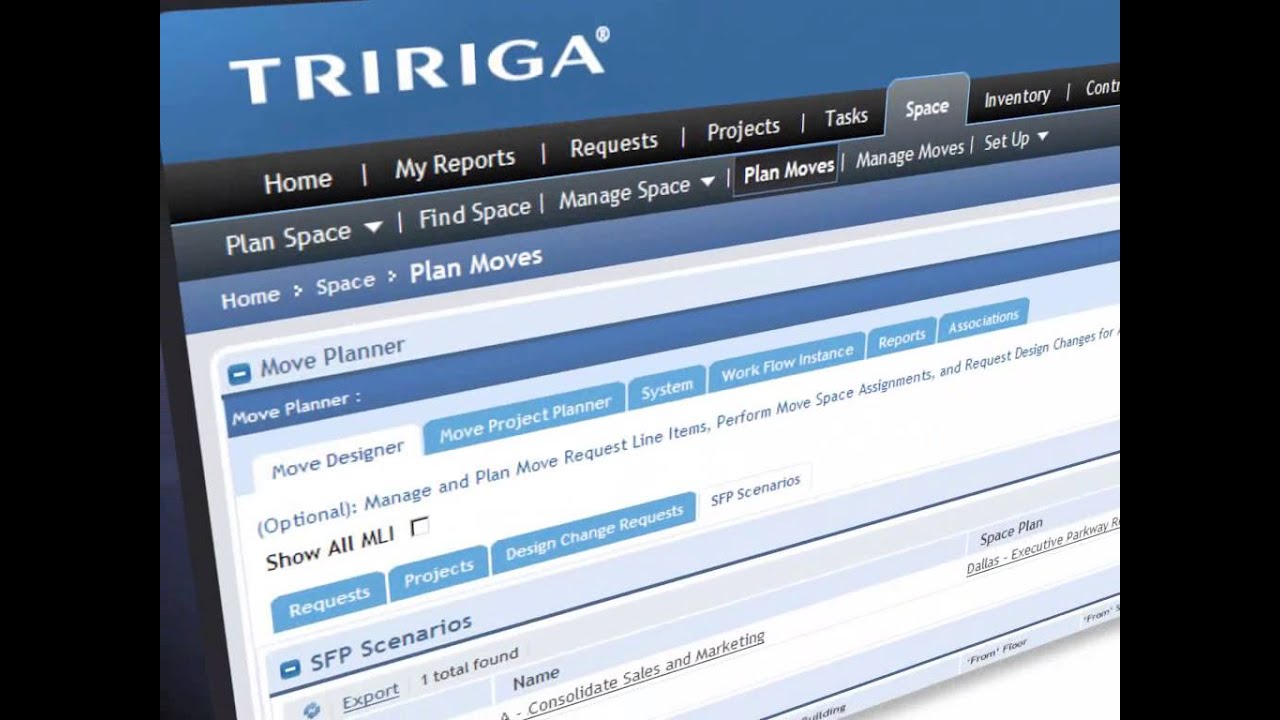 If you have installed IBM Tririga with WebSphere Liberty Profile, you may find a need in the future to update the JAVA version you are running in WebSphere Liberty Profile. If you need guidance on how to do so, please refer to the following documentation:
http://www.ibm.com/support/knowledgecenter/SS7K4U_8.5.5/com.ibm.websphere.wlp.zseries.doc/ae/twlp_admin_customvars.html
If you need additional assistance please contact support.
Have you have ever had performance issues with loading data into your location hierarchies? Or making large changes to hierarchical data? Are you reorganizing your company, adding new departments, moving or combining others? Is it taking a long time to process these changes?
When an update is made to the hierarchy, the entire tree is rebuilt. So if you have multiple updates you are making, it is rebuilding the entire tree. If you have a rather large tree with many layers or branches, this could be quite time consuming and frustrating while you wait for it to update. Do not fear! There are some things that can be done to make it less time consuming!
One of the things to look at is in your Admin Console. You would go to Cache Manager and look for System Cache Processing Mode. By default this is set to Normal.
You would want to set this to Data Load Mode and then click on Change Cache Processing. It is worth noting that when using Data Load Mode, it will not update the tree but it will be faster to process because it is not updating the tree after every single update. Once the process is done, the tree can be rebuilt once and not after every update.
You don't have to necessarily go into the Console to set that every time you are adding something into a hierarchy or making an update. If you have a workflow that is currently used to process your hierarchy inserts and/or updates, you can add a custom task to turn on Data Load Mode and then turn it back to Normal after your processing is complete.
To set it to Data Load Mode, in the custom task, you would set the class name to com.tririga.platform.admin.cache.web.CacheProcessingCustomTask
$SetDataLoadMode
To set it back to normal, in the custom task, you would set the class name to com.tririga.platform.admin.cache.web.CacheProcessingCustomTask
$SetNormalMode
An example of how you would set this up in workflow is demonstrated in the screen shot below.
For additional information regarding custom tasks, you can reference the following wiki:
https://www.ibm.com/developerworks/community/wikis/home?lang=en#!/wiki/IBM%20TRIRIGA1/page/Using%20Data%20Load%20mode%20for%20Hierarchy%20Record%20Processing
In order for the Maximo Tririga Integrator to work properly and have updates done in Tririga be updated in Maximo a Maximo System Property must be set. This property name is, "mxe.int.keyresponse".
More information on this Maximo system property can be found here: http://www.ibm.com/support/knowledgecenter/SSZRHJ/com.ibm.mif.doc/reference/r_mif_sys_props.html
To set the system property, you can follow the steps below:
From the Go To icon Go To menu on the Navigation Toolbar, select System Configuration > Platform Configuration > System Properties.
On the System Properties window, search for the system property that you want to modify (Property Name: mxe.int.keyresponse). To search, open the Filter and type the property name in the filter field in the Property Name column. Then press Enter.
Click View Details View Details icon next to the property name to display the Global Properties Details section of the window.
Enter the property value in the Global Value field (If this is a 0, this is why your integration form Tririga to Maximo is not working, set it to a 1.).
Click the Save button.
Select the checkbox next to the property that you just modified.
Select the Live Refresh action.
Click OK.
Once this update is complete, test your Maximo Tririga integration to make sure updates now work as they should. If they do not, please contact support.
When starting as a new user or working with a new copy of the application, there are some dependencies within the application that need to be satisfied if you want to do anything more than create a user record. In short, a newly created application has a good bit of data in it, but you will need to add more to begin using all aspects of it.
Do you want to add a Location? You'll need a Geography to assign to it.
Do you want to add an Organization? You'll need a Primary Location.
Do you want to add People? You'll want a Primary Location and Organization
The best place to start is in the Portfolio menu. Geographies, Locations, Organizations, and People form the basic building blocks for adding record data.

1 - Geography
For Geographies, It's helpful to add at least two complete branches, one in North America and one for Europe. A basic scenario would begin with World Regions for North America and Europe and continue to City level for each branch. This allows for flexibility in scenarios involving multiple time zones, moves and other time and place based events.
2 - Locations
For Locations, in following the North America/Europe theme, it is sufficient to create two complete Location branches, much like Geography. As above, create complete branches beginning with Property and working all the way down to at least one Space record for each branch. This allows for flexibility in Space area calculation. Moves, and can also be used for Requests.
3 - Organization
There is not typically a need for as complex a structure for Organization. It is certainly possible and some scenarios will likely require it. but for basic testing purposes, a single My Company record, and a single External Company will be sufficient.
4 - People
As with the Organization structure, the users needs will dictate what should be created. Two users for the My Company record, and two users for the External Company will allow for basic testing. Remember that unlike the other records mentioned here, People have dependencies for Licenses and Security.

Portfolio also includes two other major components, Specifications and Assets. Those represent greater complexity and so will be addressed in a separate related blog post. If you would like more detailed information please refer to the current Getting started page:
http://www.ibm.com/support/knowledgecenter/SSFCZ3_10.4.1/com.ibm.tri.doc/get_started/r_getting_started_videos.html
The linked IBM TRIRIGA Quick Start Guide will be of use.
Finally, I hope to open a dialogue on this topic so if you see this post, and you have a question please do not hesitate to ask, and we will provide you answers.
Many times, a client may hear a support engineer say that they should upgrade to the latest version. Why do I keep hearing that - especially if upgrading will take time, money, and resources? TRIRIGA, like all other software, evolves. We continuously fix defects and add new functionality. For instance, if you are on version 3.3.2, some of the features you cannot take advantage of include improved logging capabilities, which makes it easier for us to help you troubleshoot an issue. Also included is improved security and, more recently workflow versioning. Since complex software can sometimes have defects you never know when a defect might impact your business. But why wait for it to impact you? Upgrade so that it won't happen. New functionality is also added into the software and you may want to take advantage of it.
Another reason to upgrade is that software uses various technologies, which changes faster than New England weather! Technology is constantly changing and TRIRIGA must keep up in order to keep it running. That technology can be in operating system updates, browser versions, application servers and Java to name a few. Support may often recommend staying current with product releases but it is always good to review the release notes for the current release. The release notes for each version show what has been fixed and functionality that has been added. You can find the release notes for TRIRIGA here:
https://ibm.biz/BdrnV3
Before upgrading, it is important to understand the structure of TRIRIGA because there are 2 very different procedures to upgrade. Those 2 structures are Platform and Application. The TRIRIGA Platform is the java code that IBM writes and is installed on a server. The TRIRIGA Applications are developed using the TRIRIGA Platform. Applications are not "written" but are developed using the Platform as a development tool. Applications are stored in the database as metadata and are not found in the TRIRIGA directory structure. Both the Platform and the Application have their own version number. How do I tell what number is for what? Platform versions are the lower of the 2 numbers associated with a TRIRIGA install. So the Platform version would be something like 3.5.1 or 3.4.2. Applications are the larger numbers associated with a TRIRIGA install. So the Application version would be something like 10.5.1 or 10.4.2. TRIRIGA 3.5.1/10.5.1 is Platform 3.5.1 and Application 10.5.1. But this can change. If IBM releases a 4.1.0/11.1.0 release, a client can upgrade to Platform 4.1.0 and leave the application at 10.5.1. But you can never upgrade the Application beyond the platform it was built on. So using the example of 4.1.0/11.1.0, you could not upgrade the application to 11.1.0 and still be on platform 3.5.1 because the functionality required to support the new Application exists in the new Platform.
The TRIRIGA Platform will always be there as it is required for the database to be run. The Platform never deprecates functionality. So if an application is developed on one release of the Platform, it will continue to function in future releases of the Platform. Ever since the 3.2 release, you can easily upgrade the Platform in under 2 hours. You simply stop the servers, install the new platform code, start one server to perform the database updates and when it is complete, stop the server, apply the latest fixpack, start one server and then start the rest. That's it! The Platform will be upgraded. Security vulnerabilities, new technology, performance enhancements, new properties and more are ready to use. You should plan to perform a Platform upgrade at least once a year.
Applications can be substantially more complex. If you have never done one, I would strongly recommend that you consider engaging our IBM Global Business Service (GBS) or one of the IBM TRIRIGA certified business partners to help you through an application upgrade. Since the applications are actually data in the database, an upgrade involves updating data, which is always a tricky task. On top of that, clients have the ability to configure and modify functionality associated with an application. A wrong step could overwrite data and damage functionality. To add to it, application upgrades must be done one version at a time. If you on 10.3.1 and are going to 10.5.1, then you will need to upgrade to 10.3.2. Then 10.4.0, 10.4.1, 10.4.2, 10.5.0 and finally 10.5.1. We strongly recommend that you plan for an Application upgrade at least once every two years to minimize the number of versions between platform and application. In addition, audited functionality may require Application upgrades. Customers who use the Lease functionality in TRIRIGA will know that government rules around leases are called FASB. Clients who need to be compliant with FASB rules will need to be on the latest Application release.
Fixpacks are important too! If a defect is found in a release, we will identify the defect as an APAR and develop a fix that can be applied to the installed software. It is recommended that customers set aside time and resources once a quarter to apply any fixpacks.
When a support engineer recommends that the user should upgrade to the latest version, the first thing that should be done is plan! Just because the platform may not take a lot of time to do, you should put in the proper planning. Here are somethings to ask yourself when planning your upgrade:
Platform or Application upgrade? As mentioned earlier, Platform upgrades are less time consuming and Application upgrades are more involved.
Make sure you have the supported underlying resources for your database, application server, browsers, etc. Our compatibility maxtrix can help you so you know what your database or application server needs to be at for the version you want to upgrade to. You may find that you need to apply fixpacks to your database or download a new version of Java. Or that you can use additional browsers. You can find this information here:
https://ibm.biz/BdrnVA
ALWAYS, take a copy of your production database and move it to a development/test environment and work on the upgrade there first to work out the kinks of the process before you upgrade your production environment.
GA releases come out twice a year, so put together a schedule of how often your company would like to upgrade. Applying fixpacks is so much easier and quicker than to upgrade through a few versions, like 3.3.2 to 3.5.1.

Happy Upgrading!
IBM TRIRIGA does not support SAML (Security Assertion Markup Language) or credential-less login mechanisms such as SmartCard or CAC (Common Access Card) as a method of authentication for its non-browser clients such as CAD Integrator, BIM, and the Microsoft Outlook add-in.
SSO solutions need to provide a mechanism for basic authentication as per the documentation in the "Requirements for single sign-on requests in the TRIRIGA Application Platform" for non-browser clients. SAML and SmartCard or CAC do not support basic authentication for non-browser based clients.
The best practice if using SAML or SmartCard/CAC, is to authenticate directly to Tririga on a separate process server or integration server as opposed to the SSO enabled application server. (NOTE: These users will need to know thier Tririga user name and password to sign in using this solution.)
An alternative best practice would be to set up a separate non-SAML SSO solution for non-browser client users which can support basic or NTLM authentication. (NOTE: SmartCard/CAC users would need to know their SmartCard/CAC user name and password to sign in using this solution.)
There is a potential issue with the shutdown process for TRIRIGA. This is specific to versions prior to TRIRIGA 3.5.1 running under Windows with Websphere Liberty Profile (WLP). We have found that the SHUTDOWN.BAT file may not end the session. If you encounter this issue you can resolve it by adding the path as described below.
In TRIRIGA 3.5.1 for both the RUN.BAT and SHUTDOWN.BAT we include a step to change directory to the location of the server.bat file as below.
(Note: In notepad there are no spaces or carriage returns between the rows.)
@echo offset JAVA_HOME=/home/tririga/jdk1.8.0_91cd /d /home/tririga/351x\wlp\binserver.bat stop tririgaServer)
It looks like this in other viewers
RUN.BAT:
@echo off
set JAVA_HOME=/home/tririga/jdk1.8.0_91
echo JAVA_HOME : %JAVA_HOME%
echo CLASSPATH : %CLASSPATH%
cd /d /home/tririga/351x\wlp\bin
server.bat start tririgaServer
SHUTDOWN.BAT:
@echo off
set JAVA_HOME=/home/tririga/jdk1.8.0_91
cd /d /home/tririga/351x\wlp\bin
server.bat stop tririgaServer
However, in previous versions that path is not included:
TRIRIGA 3.4.2 (shutdown.bat)
@echo off
set JAVA_HOME=/home/tririga/jdk1.7.0_80
server.bat stop tririgaServer
TRIRIGA 3.5 (shutdown.bat)
@echo off
set JAVA_HOME=/home/tririga/jdk1.7.0_80
server.bat stop tririgaServer
If you encounter an issue where the shutdown.bat file is not working you can resolve the issue by adding the path to the server.bat file similar to the example below.
TRIRIGA 3.5
@echo off
set JAVA_HOME=/home/tririga/jdk1.7.0_80
cd /d /your_path_to tririga/wlp/bin
server.bat stop tririgaServer
Disclaimer
All source code and/or binaries attached to this document are referred to here as "the Program". IBM is not providing program services of any kind for the Program. IBM is providing the Program on an "AS IS" basis without warranty of any kind. IBM WILL NOT BE LIABLE FOR ANY ACTUAL, DIRECT, SPECIAL, INCIDENTAL, OR INDIRECT DAMAGES OR FOR ANY ECONOMIC CONSEQUENTIAL DAMAGES (INCLUDING LOST PROFITS OR SAVINGS), EVEN IF IBM, OR ITS RESELLER, HAS BEEN ADVISED OF THE POSSIBILITY OF SUCH DAMAGES.
With the changes delivered in IBM Tririga Platform 3.5.1 there is now a better way to track changes to objects in Tririga and a new naming convention that has been introduced for Object Labels and Revisions.
Here is a great link providing information on this change for Tririga Platform and additional links to related resources:
Object Labels and Revisions: https://www.ibm.com/developerworks/community/wikis/home?lang=en#!/wiki/IBM%20TRIRIGA1/page/Object%20Labels%20and%20Revisions
One very powerful aspect of TRIRIGA is the ability to configure it for your business needs. Of course the biggest drawbacks to TRIRIGA is the fact that it is configurable!
OK, that's a bit of an inside joke here in the IBM TRIRIGA Support team. We love that people can make TRIRIGA do what they need it to do, but if they don't follow best practices, everyone suffers. The end users suffer slowness, the administrators try to figure out what has gone wrong, the IT team struggles with hardware and architecture configuration and the IBM Support team has to figure out what the implementer did that may be causing the problem – even though it's probably outside the scope of support. Queries can be one of those things that can be impacting your performance.
So I want to specifically talk about custom queries and what you can do. Depending on how you create your queries, custom queries can have an impact on the performance of your system. In your custom query, when you create an Association Filter, you want to avoid using –Any for the module selection and All for the business object selection. The reason to avoid those particular selections for your Association Filter – is it can cause potential report performance issues This is mentioned in the document 3.4.2 Reporting User Guide found here: http://www.ibm.com/support/knowledgecenter/SSHEB3_3.4.2/com.ibm.tap.doc/pdfs/pdf_tap_report.pdf
You are better off specifying a specific association type in your Association Filter than to use –Any.
If you have any fields that have a special character in them, like < >, &, * or - that can also impact your performance. While field names should not have < >, &* or – in them it could happen somehow. If any of your fields managed to have special characters put into them, then this is going to cause issue with your reports, because the Reports will not be able to be built. So it is a good idea to NOT use any special characters when creating your field names. If you have special characters in any of your field names, it will be best not to have it referenced in a query. Ideally, you will want to create field names that do not use a special character.
It is important note to remember that if you have modified your custom queries, that you need to clear the Query cache from the TRIRIGA Admin Console for the change to take effect.
You will find this performance tip and many more in section 7.2.2 of the TRIRIGA Performance Best Practices guide at the link below. Support will often refer clients who report poor performance to this guide before engaging in any troubleshooting.
http://tinyurl.com/TRIRIGAPerformanceBestPractice