with Tags:
ibm-iot
X
First off, some background. I have been using and troubleshooting Data Integrator related issues for several years. It's a good tool, and quite handy for importing and updating data in the IBM
TRIRIGA application. That being said, Support has received quite a bit of traffic with regard to using this tool and so I thought I would provide my take and open a dialogue for commentary.
The most pervasive issue I have seen overall has been problems with the source sheet. Typically, I start my Data Integrator process by building a spreadsheet with the column headers using the TRIRIGA application. Starting from the Data Integrator interface, reached from Home > Tools > Data Integrator interface using the Create Header action you can generate a base sheet. It's as easy as selecting the fields you want to use and exporting a sheet to begin working with. You also have the option to simply open Excel and type in the fields you want to use.
A known issue is encountered when copying and pasting from the application into Excel. In fact, this is one of the key points I want to make. Copying data from the TRIRIGA application or from any other tool, into Excel, will almost invariably introduce formatting into the spreadsheet. This is the most common cause of issues with the upload process. HTML formatting information will cause problems with the upload.
The method I have found that aids in getting around this restriction is to use the Copy/Paste VALUES option when pasting data into the spreadsheet. This removes the formatting tags, and allows for a clean upload. At times, I have experimented with copying and pasting an entire spreadsheet into a new sheet, again using the VALUES option, to clean up an upload sheet prior to saving as a text file. This yields good results and has solved many issues for me.
Another area where I have encountered issues in the past is when trying to make edits to the text file after exporting it from Excel. I strongly recommend that this NOT be done. If any edits are warranted, please make the changes in the spreadsheet and re-export the text file. In fact, I would recommend deleting the original text file and doing a fresh export each time any edits are made. This eliminates the possibility of bringing in bad data, or merging unexpected edits.
Source data can introduce issues as well. Flat file outputs from third-party software may not contain all of the data need for either upload or update. Missing column data can cause missing rows or mismatched data post-upload. Also, checking and verifying the input data can be tedious. If there is any doubt about the source data, I would recommend using one of the other integration methods where you can engage workflow to trap erroneous or missing data.
Because Data Integrator uses a flat file transfer methodology, there is very little in the way of error trapping involved, and there are no real trigger points for validation workflows to check the data prior to saving the data. If your source data is in doubt in any way, I have to recommend using Business Connect or Data Connect to bring your data in.
I welcome any comments or suggestions for extending this post, and Happy Integrating!
CLM 6.0.4 iFix007 was made available for download on February 6 This iFix contains fixes for 391 defects broken out for the following products:
Jazz Foundation : 29 APARs
Rational DOORS Next Generation (RDNG) : 139 APARs
Rational Quality Manager (RQM) : 50 APARs
Rational Team Concert (RTC) : 76 APARs
Reporting (JRS, DCC, LQE) : 89 APARs
Rational Lifecycle Engineering Manager (RELM) : 8
For information about downloading this fix (and fixes available for other versions) please go here.
Would you like to be directly involved in efforts to improve our products? Would you like the ability to vote on improvements that you have a vested interest in seeing implemented? Well you can do just that from the IBM RFE Community. As part of the community you can collaborate with IBM development teams and other product users through your ability to search, view, comment on, submit, and track product requests.
Check out some of the hottest RFEs for our IoT products and cast your vote for those requests you would like to see implemented: Internet of Things (IoT) Hot RFEs
Watch this video to learn more: IBM RFE Community - Learn about the RFE process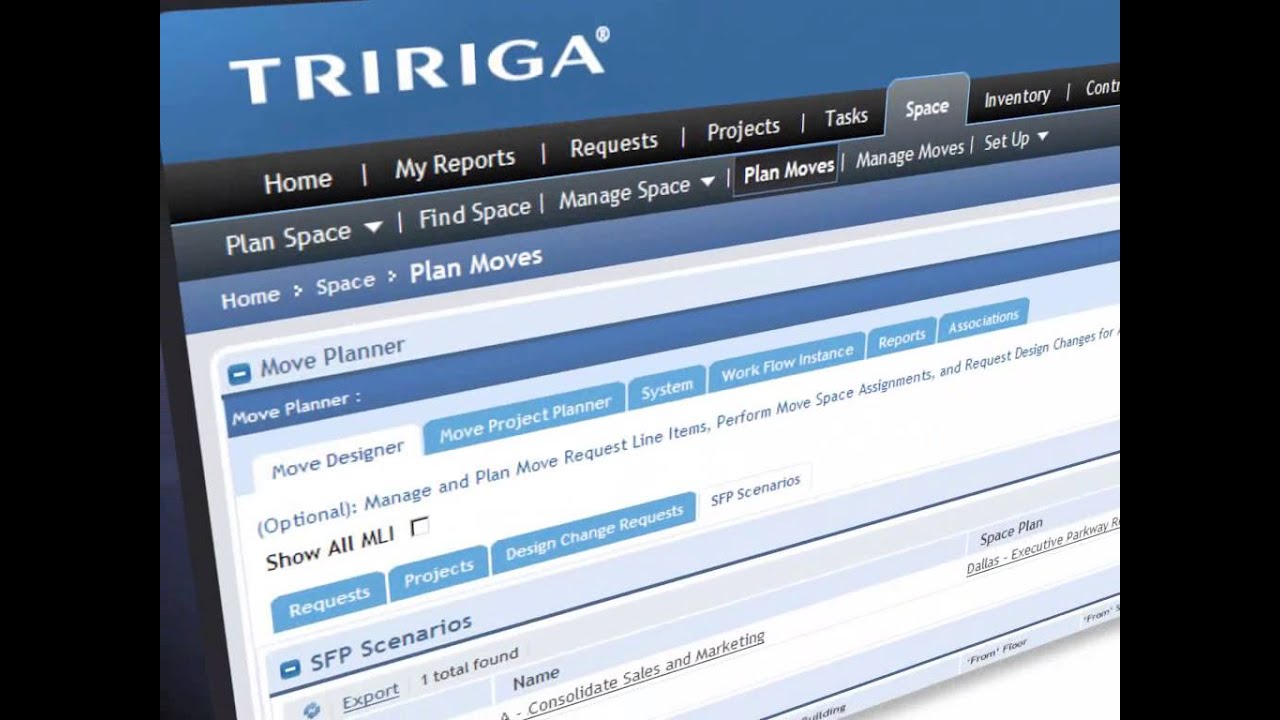 Hi there!
This is a often question from many TRIRIGA administrators. We do have parameters to limit the file extension for a while now, but for file size that was a missing capability, so far...
In 3.5.2 we introduced a new property in tririgaweb.properties file called MAXIMUM_UPLOAD_FILE_SIZE_BYTES that allows administrators to configure the maximum permissible size for file uploads. If no value is set, the default is 20 megabytes. This is listed in the release notes under Tri-234622
This Request for Enhancement, or RFE, was created by one of our customers, and implemented by our development team as one of the most voted ones, so as always, we encourage you to open RFEs at will and send the URL to your peers for voting for it!
This is the URL for the RFE that granted such functionality: http://www.ibm.com/developerworks/rfe/execute?use_case=viewRfe&CR_ID=81326
I hope you make good use of this feature once you upgrade to 3.5.2 and higher versions of the platform. I am sure your storage specialist will owe you one!
Cheers.
There is a potential issue with the shutdown process for TRIRIGA. This is specific to versions prior to TRIRIGA 3.5.1 running under Windows with Websphere Liberty Profile (WLP). We have found that the SHUTDOWN.BAT file may not end the session. If you encounter this issue you can resolve it by adding the path as described below.
In TRIRIGA 3.5.1 for both the RUN.BAT and SHUTDOWN.BAT we include a step to change directory to the location of the server.bat file as below.
(Note: In notepad there are no spaces or carriage returns between the rows.)
@echo offset JAVA_HOME=/home/tririga/jdk1.8.0_91cd /d /home/tririga/351x\wlp\binserver.bat stop tririgaServer)
It looks like this in other viewers
RUN.BAT:
@echo off
set JAVA_HOME=/home/tririga/jdk1.8.0_91
echo JAVA_HOME : %JAVA_HOME%
echo CLASSPATH : %CLASSPATH%
cd /d /home/tririga/351x\wlp\bin
server.bat start tririgaServer
SHUTDOWN.BAT:
@echo off
set JAVA_HOME=/home/tririga/jdk1.8.0_91
cd /d /home/tririga/351x\wlp\bin
server.bat stop tririgaServer
However, in previous versions that path is not included:
TRIRIGA 3.4.2 (shutdown.bat)
@echo off
set JAVA_HOME=/home/tririga/jdk1.7.0_80
server.bat stop tririgaServer
TRIRIGA 3.5 (shutdown.bat)
@echo off
set JAVA_HOME=/home/tririga/jdk1.7.0_80
server.bat stop tririgaServer
If you encounter an issue where the shutdown.bat file is not working you can resolve the issue by adding the path to the server.bat file similar to the example below.
TRIRIGA 3.5
@echo off
set JAVA_HOME=/home/tririga/jdk1.7.0_80
cd /d /your_path_to tririga/wlp/bin
server.bat stop tririgaServer
Disclaimer
All source code and/or binaries attached to this document are referred to here as "the Program". IBM is not providing program services of any kind for the Program. IBM is providing the Program on an "AS IS" basis without warranty of any kind. IBM WILL NOT BE LIABLE FOR ANY ACTUAL, DIRECT, SPECIAL, INCIDENTAL, OR INDIRECT DAMAGES OR FOR ANY ECONOMIC CONSEQUENTIAL DAMAGES (INCLUDING LOST PROFITS OR SAVINGS), EVEN IF IBM, OR ITS RESELLER, HAS BEEN ADVISED OF THE POSSIBILITY OF SUCH DAMAGES.
Overview:

Upgrading Rhapsody Design Manager Server (RDM) is not straight forward as it often involves upgrading other CLM tools and there is no one place to obtain all migration guidance or fixes needed to complete the complicated migration process. Even worse, Rhapsody Client & Server interoperability is highly dependent on RDM and iFix versions, requiring extra efforts in keeping Client and Server compatible. This blog will break down the whole migration process for DM into 3 Key Steps and show you the direction for what to do at each steps. Also, check out this page for new features of RDM v6.0.1!!!
Step-1:
Apply iFix005 to RDM v6.0

The upgrade process to v6.0.1 is only supported from version 6.0 interim fix (so called iFix) 002 or higher. If your current version is any release of v5.x or v6.0, you must first upgrade your server to 6.0 iFix002+, and then upgrade to 6.0.1. As of this writing, the latest DM iFix is iFix005, which you can download from this page at Jazz.net. In addition, you should apply the latest CLM iFix for your JTS or other CLM applications if any are integrated. The CLM iFix includes fixes for both JTS and CLM applications. As of this writing, the latest CLM iFix for v6.0 is iFix005, which you can download from this page at Fix Central. Follow readme.txt for installation steps. Watch the 5-min video (*1) to walk through this step.

(*1)

In this video, CLM iFix002 was used instead of iFix005.

Step-2:
Migrate RDM v6.0+iFix005 to v6.0.1+iFix001

RDM v6.0.1 introduced two significant changes, they are:

1. No more VVC!!!

Starting in version 6.0.1, RDM is based on Jazz Foundation versioning instead of VVC, to be aligned with other CLM applications. The removal of VVC makes the whole DM architecture simpler and less error prone when it comes to migration, data synchronization, indexing etc. Furthermore, the simpler architecture achieves additional performance and scalability improvements.

2.

Websphere Liberty replaces Tomcat Server!!!

Starting in version 6.0.1, WebSphere Liberty is provided as a default application server. Select this option if you used Apache Tomcat server in your previous CLM installation and like to migrate your previous Apache Tomcat configuration files into WebSphere Liberty.

As result of these changes, upgrade procedure for RDM has slightly changed from previous as such involving the export and import of VVC data. Read Upgrade Guide very very carefully, which now includes RDM (*2). Note that, you will be instructed to install the new RDM v6.0.1 (RDM is also delivered as part of IoT Continuous Engineering Solution package) and apply the latest iFix for applications immediately; as of this writing, RDM v6.0.1 iFix001 is available from this page at Jazz.net (*3). You will separately need to apply the latest CLM iFix (iFix001 as of this writing) for your JTS and/or any CLM applications that share the same JTS with RDM. Consult the upgrade guide.

(*2)

(*3)
Step-3:
Apply iFix001 to Rhapsody Client and DM Client Extension.

To connect to RDM Server v6.0.1+iFix001 and edit models on the server from the local client, you MUST do two things.


1. Apply iFix001 to Rhapsody v8.1.4 (Stand-alone)

Do not skip applying iFix001 or higher to your Rhapsody Client (Stand-alone)!!! If you forgot applying it, you will see Rhapsody crash when you open a model from Server due to Error:400 Illegal Unquoted Character exception (*4). Download "IBM Rational Rhapsody 8.1.4 IFix 1" from this page.

2. Install DM Client Extension v6.0.1 iFix001

You have to install Client Extension that is the exact same version and patch level with RDM server, that is v6.0.1 iFix001. If you forgot applying iFix001, you will see an error at connection (*5). Download "Rhapsody Design Manager Client Extension v6.0.1 iFix001" from this page. Grab the fix for Simulink and Import Engine if needed (*6).


If you're on Rhapsody v8.1.3 release, you need to first obtain Rhapsody v8.1.4 from Passport Advantage site or download a 90-days trial version from this page at Jazz.net and install any of 4 editions. Once you have Rhapsody v8.1.4 installed, follow the 2:30-min video (*7) to install both binaries in one go.

(*4)

(*5)

(*6)

(*7)
I am new to the IBM TRIRIGA Support organization, working as a Level 2 Support Engineer. It has been my observation when reviewing PMR's that there is a lot of time spent going back and forth between the customer and the support engineer. It seems to me that this is due, in part, because not enough information was initially provided. Many times I have seen, in a PMR, that the customer is getting some error. Sometimes they just say they are getting an error or they may report the specific error with no information about how it happened, what version they were using or what they were doing. Many times there are vague steps with our client thinking that TRIRIGA engineers should know what they are trying to do.
I wanted to share what happens in support so that clients might understand why information about a problem is so important. When support receives a PMR we try to reproduce the issue based on the information given to us. If we are not given enough information, we are forced to collect it by making requests that can take days or even weeks to accomplish. Time zones play a role where each email can take a full day to get to the right people and get a response. In some cases, if we are provided with not enough information we may fail to replicate the problem which does not mean it is not an issue, it just means we may have replicated incorrectly because we are missing information or there are configurations or customized workflows that we do not have. There could be something in the way that the customer is doing something versus how the support engineer is doing something, because with software, there can be more than one way of doing something. If we need to get additional information it just takes that much more time.
We recognize that your time is valuable and it can be frustrating going back and forth to get the necessary information to reproduce an issue. What would help us in IBM TRIRIGA Support, is when entering a PMR, clients provide detailed step by step instructions as if you were asking your non tech-savy grandmother to reproduce. It may sound corny but it really is all in the details. As I mentioned, there could be more than one way to do something and left to our own devices, we might not do it the same way as you (the customer), so the more details the better.
If you have ever cooked and followed a recipe you are following steps. You might think of that approach for entering your steps to reproduce an issue.
Who are you logged in as? (what security rights are involved)

Use click by click instructions since using an icon vs a menu selection may produce different results
For example:
Login,

click <link>,

click <icon>,

choose <action>,

press enter
etc
Your time is valuable and we recognize that. The more detailed you are with your initial entry on the PMR, the less time spent going back and forth trying to get the steps and more time can be spent on reproducing and resolving your issue.
Remember, we do have a document we often call a "Must Gather" or "Information To Collect" document for TRIRIGA PMRs. You should always submit this when you open a PMR. You can generally fill it out and save it so you always have it handy to attach to PMRs, just remember to update it when something changes. See it here:
http://www.ibm.com/support/docview.wss?uid=swg21961411
Although AI is smart, it can't help us be in two places at the same time.
So, if you missed out on a must-see keynote or session, there's plenty of replays available. It's our answer to the bothersome laws of physics.
Creating a View in a Maximo Database - Create and use a view in Maximo by Ed Maxwell
Improve requirements management with IBM Rational DOORS Next Generation - Using office tools for requirements management is like using scissors to cut your lawn. Use the right tool with Rational DOORS Next Generation. Check out the Doors Next Generation free trial today and see how it has requirements management redefined: http://ibm.co/DNGTrial.  
IBM Rational DOORS Next Generation: Terminology and Basic Concepts - This introductory presentation focuses on basic concepts and terminology that one should know when working with IBM Rational DOORS Next Generation.
IBM Rational DOORS Next Generation Tour: Import, Edit, Trace, and Analyze Requirements - In this video, you will learn how to use Rational DOORS Next Generation to import and review requirements, add traceability links between those requirements, analyze the data, and then export it.  
Check out the Doors Next Generation free trial today and see how it has requirements management redefined: http://ibm.co/DNGTrial.
Sometimes a user that supposedly has licenses for a form or portal is not being able to see it, so how do I determine if some license is missing or if the licenses I have are enough? This question often comes up when users start reporting they can not access portions of the application and call in complaining about it.
Answer:
The best way to see it is to log as an Admin user, for instance "system" and follow these instructions:
Go to Tools - Administration - License Manager.
Click on "Matrix View"
User the browser find function and look for the FORM or Business Object.

The necessary licenses are marked with a check sign (or R for read-only)
In the below example you see that a user accessing via Cloud needs license "IBM Facilities and Real Estate Management on Cloud Enterprise" to access the Contact Center (form triContactCenter).
If you have questions on specific licenses, contact your sales representative from IBM or Business Partner. They are able to see what you are entitled of.
New interim fixes (iFix) are available for Rational DOORS.
Note that all of these fixes include updates to address issues reported in the following security bulletin:
Security Bulletin: Vulnerabilities in libcurl and cURL affect Rational DOORS
Available updates:
Refer to Fix list for Rational DOORS and DOORS Web Access for additional details about the fixes that are included in each of these releases.
Getting started with components in the RM and QM applications - In IBM Rational DOORS Next Generation (RM application) and IBM Rational Quality Manager (QM application), in projects that are enabled for configuration management, you can now create components to manage versions of data at a finer granularity than whole project areas. You might see components referred to as "fine-grained components." Instead of working with all the artifacts from the project in one stream (for example, a physical piece called a Handheld Meter Reader), you can create a component to represent a smaller collection of artifacts (for example, a smaller physical piece such as a Sensor in the handheld meter reader). Components are supported only in projects that have configuration management capabilities enabled. 
Note: This feature is a technology preview and is not supported for use in a production environment. You should read and understand the key limitations that are listed in the Limitations sections of this article: Limitations in the RM application and Limitations in the QM application. This article documents these high-level steps.... [Read more...]
For more information on CLM topics, check out the IBM Rational Collaborative Application Lifecycle Management v4 playlist on Youtube below: