What is Big Data?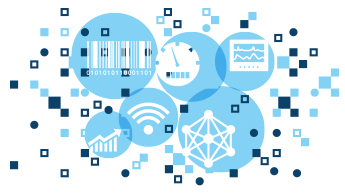 Big data is being generated by everything around us at all times. Every digital process and social media exchange produces it. Systems, sensors and mobile devices transmit it. Big data is arriving from multiple sources at an alarming velocity, volume and variety. To extract meaningful value from big data, you need optimal processing power, analytics capabilities and skills.
Get started with big data and analytics
Get started with big data and analytics
What is changing in the realm of big data?
Big data is changing the way people within organizations work together. It is creating a culture in which business and IT leaders must join forces to realize value from all data. Insights from big data can enable all employees to make better decisions—deepening customer engagement, optimizing operations, preventing threats and fraud, and capitalizing on new sources of revenue. But escalating demand for insights requires a fundamentally new approach to architecture, tools and practices.

Competitive advantage
Data is emerging as the world's newest resource for competitive advantage.

Decision making
Decision making is moving from the elite few to the empowered many.

Value of data
As the value of data continues to grow, current systems won't keep pace.
How can you realize the greatest value from big data?
New skills are needed to fully harness the power of big data. Though courses are being offered to prepare a new generation of big data experts, it will take some time to get them into the workforce. Meanwhile, leading organizations are developing new roles, focusing on key challenges and creating new business models to gain the most from big data.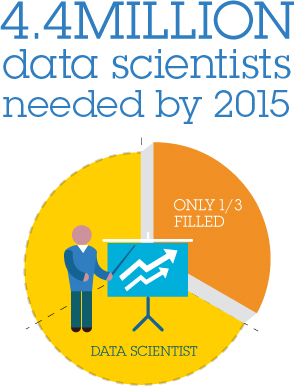 Discover the new role of data scientist
Gartner finds that by 2015, the demand for data and analytics resources will reach 4.4 million jobs globally, but only one-third of those jobs will be filled. The emerging role of data scientist is meant to fill that skills gap.
Read more: What is a data scientist?
 Be proactive about privacy, security and governance
While big data can provide significant value, it also presents significant risk. Organizations must be proactive about privacy, security and governance to ensure all data and insights are protected and secure.
Read more: The technical aspects of managing big data
 Create new business models with big data
From data-driven marketing and ad targeting to the connected car, big data is fueling product innovation and new revenue opportunities for many organizations.
Read more: Creating new business models with big data and analytics