United Airlines:
Reinvention takes flight
The airline is using custom-made IBM MobileFirst for iOS apps and working with IBM Services to redefine how its crews work and its business operates.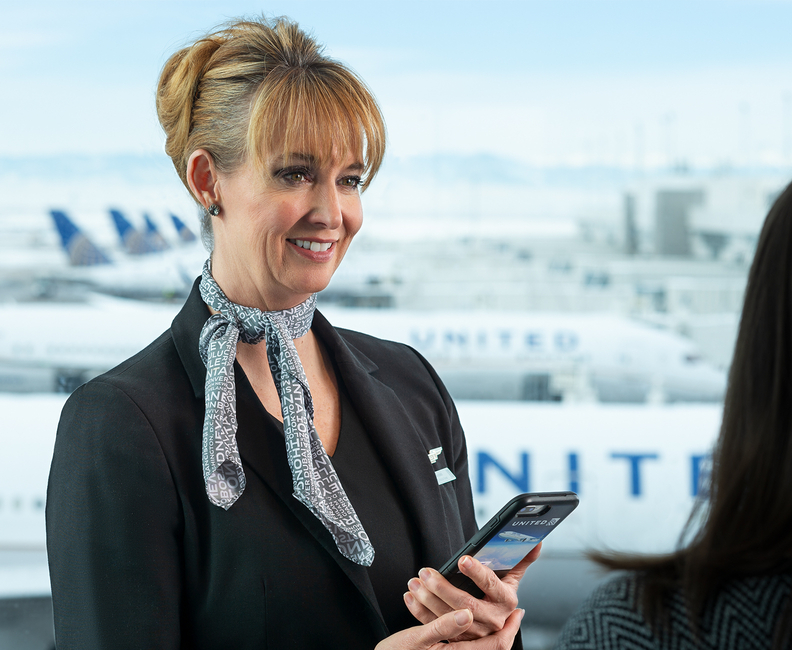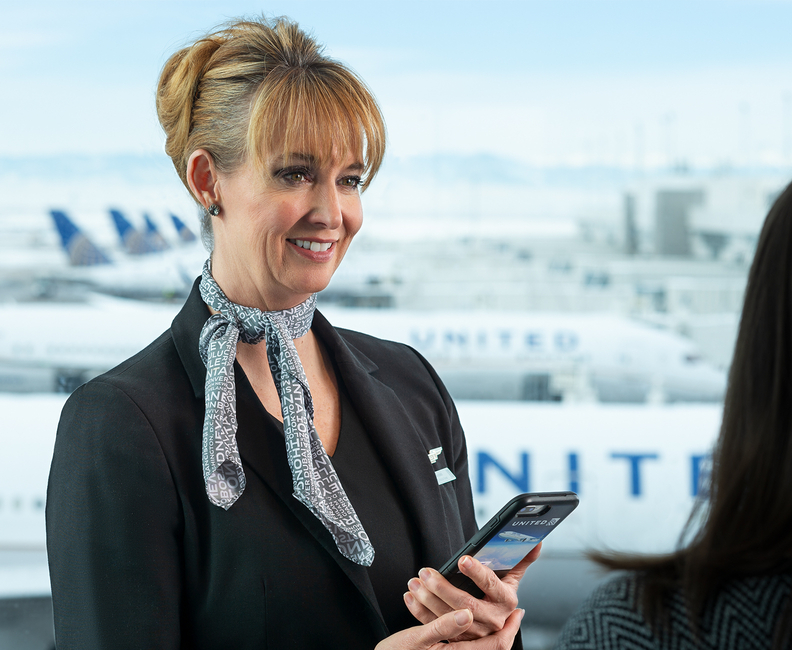 United Airlines:
Reinvention takes flight
The airline is using custom-made IBM MobileFirst for iOS apps and working with IBM Services to redefine how its crews work and its business operates.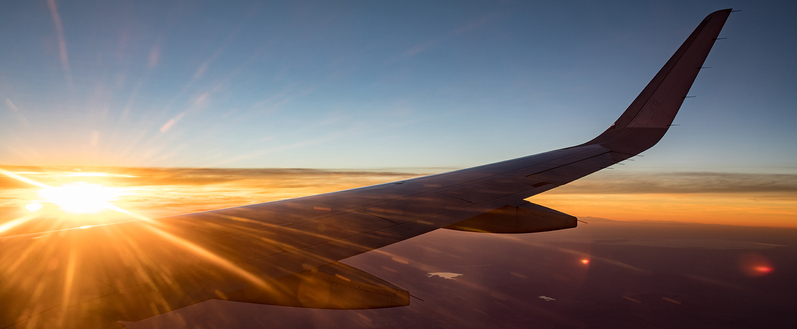 To ignite a major business transformation, United Airlines turned to IBM iX—the business design arm of IBM Services—and a set of business applications from a global partnership between IBM and Apple called IBM MobileFirst for iOS.
A new kind of platform for a new way of working
United and IBM used the IBM Garage method to design apps for the airline's growing deployment of iOS devices. The IBM Garage method, used by IBM Services with clients around the world, emphasizes co-creation and frequent iteration. It has allowed United to build complete, integrated mobile platforms that start with a user's experience and extend to all the airline's core business processes.
United was able to use IBM's comprehensive approach to foster better and faster collaboration across teams by deploying a family of apps on a single, integrated platform. Putting the power of mobile devices in the hands of its flight attendants, pilots and maintenance technicians cleared barriers. "We did it all with IBM's Garage process," says Jason Birnbaum, vice president of Operational and Employee Technology at United Airlines. "Instead of building apps one at a time, this approach allowed us to make apps that are consistent across our entire global operation."
The ability to quickly and efficiently deploy mobile solutions on a massive scale enabled United to focus on its core mission of transporting customers to their destinations on time. The apps are also giving flight attendants like Deb Winchell new ways to help customers enjoy their flights, which makes everyday travel just a little less stressful for everyone involved.
The IBM Garage method
Clients sit side-by-side with IBM industry experts, designers and developers to incorporate user feedback in real time to build solutions in days—and scale them in weeks.
IBM Garage method: Think phase
In the Think phase, clients envision the future state and establish backlogs of tasks.

Outcomes
Prototypes and proof of concepts come out of design thinking workshops.
IBM Garage method: Transform phase
Teams work to prove hypotheses, incorporate user feedback and think of new ways of working.

Outcomes
Teams design and build production-ready minimal viable products (MVPs).
IBM Garage method: Thrive phase
Optimize design, test, continuously deploy.

Outcomes
Teams constantly improve MVPs and create production architecture, digital labor and change management plans. Then: Deploy at scale.
United's frontline crews gain new powers, all in the palm of their hands
Bad weather causes about one-third of flight delays, but many other factors contribute too, from air traffic congestion to minor mechanical problems. "Most challenges stem from things I can't control," Deb says. "But when I can make a difference in a customer's travel experience, it can be a huge deal to them." That's why it's important to resolve issues before they affect customers.
Deb can now be more proactive by using one of the apps that were co-designed by United and IBM iX. According to Jason, "Flight attendants can use an app to report an issue while a plane is still in the air." Information about the issue is then routed directly to the ground crew at the plane's destination.
When the plane lands, the ground crew no longer needs to be briefed on the issue. It can simply get to work on a fix. And customers on the next flight are far less likely to be affected, all because of the app's ability to streamline communication across work groups and time zones. "This app has been a game changer for us," Deb says. "It lets us care for our customers right in the moment. And nothing's better than that."
An approach that promises—and delivers—big things ahead
The agile IBM Garage method helps organizations think beyond their existing systems and focus on what customers actually need. When combined with IBM Cloud and IBM Watson, it's nothing less than a way for organizations to reinvent themselves—an approach that's being adopted by enterprises around the world as they move to the next chapter of their digital reinventions.
The approach has helped create a startup culture in Banco Bradesco, one of Brazil's largest banks. Bradesco can now quickly respond to the rising demand from its 75 million mobile banking customers. It also showed East Carolina University new value in discarded data that enabled the school to predict possible outcomes, report strengths, weaknesses and deficits, and enable advisors to better assist students and improve educational programs.
Digital reinvention isn't just a product or a platform. And it's certainly more than just a buzzword. It's a promise: a new way to innovate and rethink a company from the ground up and help customers and businesses alike.
Digital transformation, by the numbers
83%
Percentage of enterprise workloads in the cloud by 2020
75%
Percentage of commercial enterprise apps forecast to be using AI by 2021
Predicted combined value of digital transformation, 2016–2025
SEC Edgar version that includes the following exhibits: financial section of the IBM Annual Report 2018; Powers of Attorney; Resolution of the IBM Board of Directors authorizing execution of this report by Powers of Attorney; Amendment No. 1 to the Amended and Restated Deferred Compensation and Equity Award Plan; Amendment No. 8 to the IBM Excess 401(k) Plus Plan; and Form of Noncompetition Agreement.