What is IBM SPSS?
What if you could get deeper, more meaningful insights from your data and predict what is likely to happen next? IBM SPSS predictive analytics software offers advanced techniques in an easy-to-use package to help you find new opportunities, improve efficiency and minimize risk.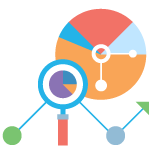 Statistical analysis and reporting
Address the entire analytical process: planning, data collection, analysis, reporting, and deployment.
Predictive modeling and data mining
Use powerful model-building, evaluation, and automation capabilities.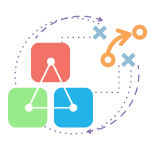 Decision management and deployment
Activate your analytics with advanced model management and analytic decision management on prem, on cloud or as hybrid.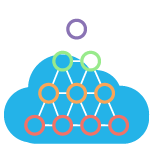 Big data analytics
Analyze big data to gain predictive insights and build effective business strategies.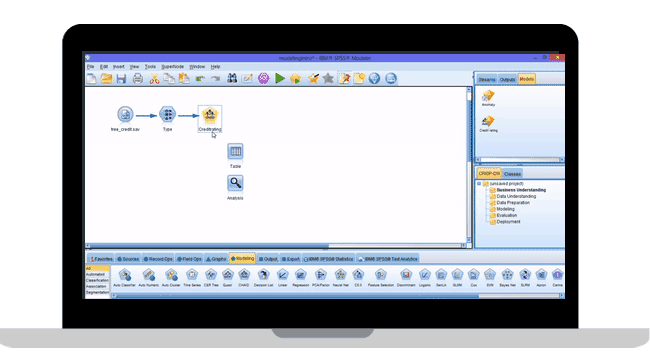 Featured IBM SPSS product
IBM SPSS Modeler
Discover patterns and trends in structured and unstructured data with an intuitive visual interface supported by advanced analytics. Available on cloud.
Additional featured product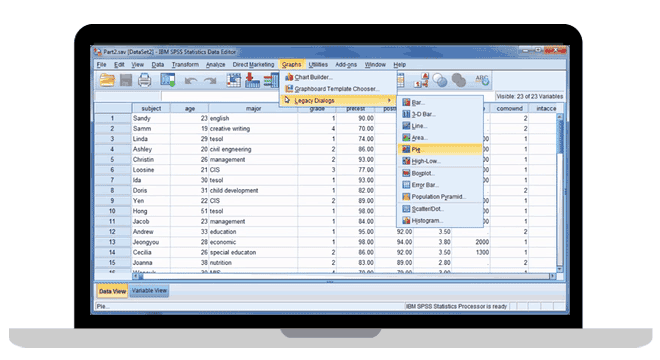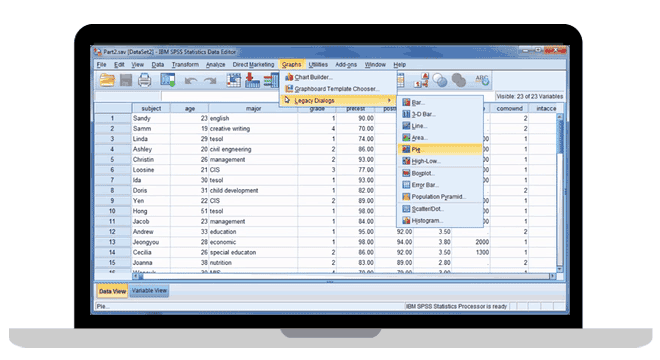 IBM SPSS Statistics
| Predictive analytics
Empower everyone from beginners to expert analysts to understand data, identify trends and produce accurate forecasts.
Power every decision with predictive insights
With IBM SPSS software, you can make data-driven decisions everywhere to improve business results and manage risk.
Browse all IBM SPSS products
IBM SPSS Modeler
IBM SPSS Statistics
IBM SPSS Analytic Server
IBM SPSS Collaboration and Deployment Services
Get started with a free IBM SPSS trial today
Driving Next-Generation Predictive Analytics
Explore predictive analytics trends, challenges and benefits in this benchmark summary report from Ventana Research.
Are you powered to predict?
Discover how to illuminate the brilliant insights in your data with the power of predictive analytics.
Get to Know the IBM SPSS Product Portfolio
Predictive analytics software helps organizations use data in their daily decision making, helping to substantially improve outcomes. Learn how your organization can benefit.