H&R Block's 70,000 tax pros are working with Watson to help clients maximize their refunds.
Why leave even one precious cent on the table?
Taxes are complicated. The tax code is more than 74,000 pages long, and there are thousands of new changes made each year that impact a client's tax outcome. H&R Block with Watson combines the expertise of 70,000 tax pros with the powerful technology of Watson to help ensure clients get back what they deserve.
It's a first in the tax prep industry, and it represents H&R Block's most personalized tax experience ever.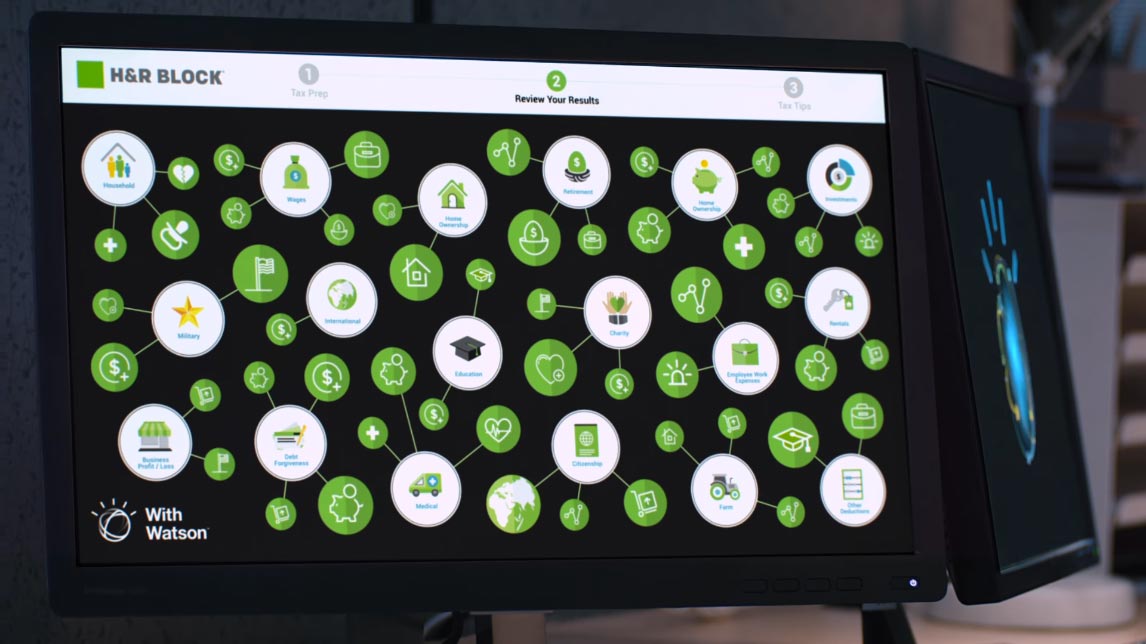 To get there, H&R Block tax professionals and IBM development teams are training Watson on the language of taxes. They're first applying the technology to the thousands of tax-related questions and topics discussed with an H&R Block Tax Pro during the return filing process. During the tax preparation interview with the tax pros, Watson can understand context, interpret intent and draw connections between a client's responses to suggest credits and deductions that may be available.
This is the future of tax preparation, and H&R Block with Watson is leading the way.
All tax situations are different and not everyone qualifies for credits or deductions or gets a refund. Experts train Watson to consume large volumes of data; performance improves over time. Maximum Refund Guarantee: If you find an H&R Block error on your return that entitles you to a larger refund (or smaller tax liability), H&R Block will refund your tax prep fee for that return and amend your return at no additional cost. © 2017 HRB Tax Group, Inc.