Classify virtually any visual content
Visual Recognition understands the contents of images. Analyze images for scenes, objects, faces, colors, food, and other subjects that can give you insights into your visual content.
Create your own classifiers
Create and train your custom image classifiers using your own image collections.
Detect Faces
Find all faces present in your image and receive age and gender estimates for each one.
Case study
OmniEarth
The Watson Visual Recognition service analyzed OmniEarth's extensive collection of aerial images of drought-stricken lots for specific areas where water usage could be scaled back.
Case study
iTrend
Using IBM Watson tools to better manage online reputations.
Start building with Visual Recognition
Get started with Watson
Access Watson services on the IBM Cloud.
Developer tools
Everything you need to start building with Watson.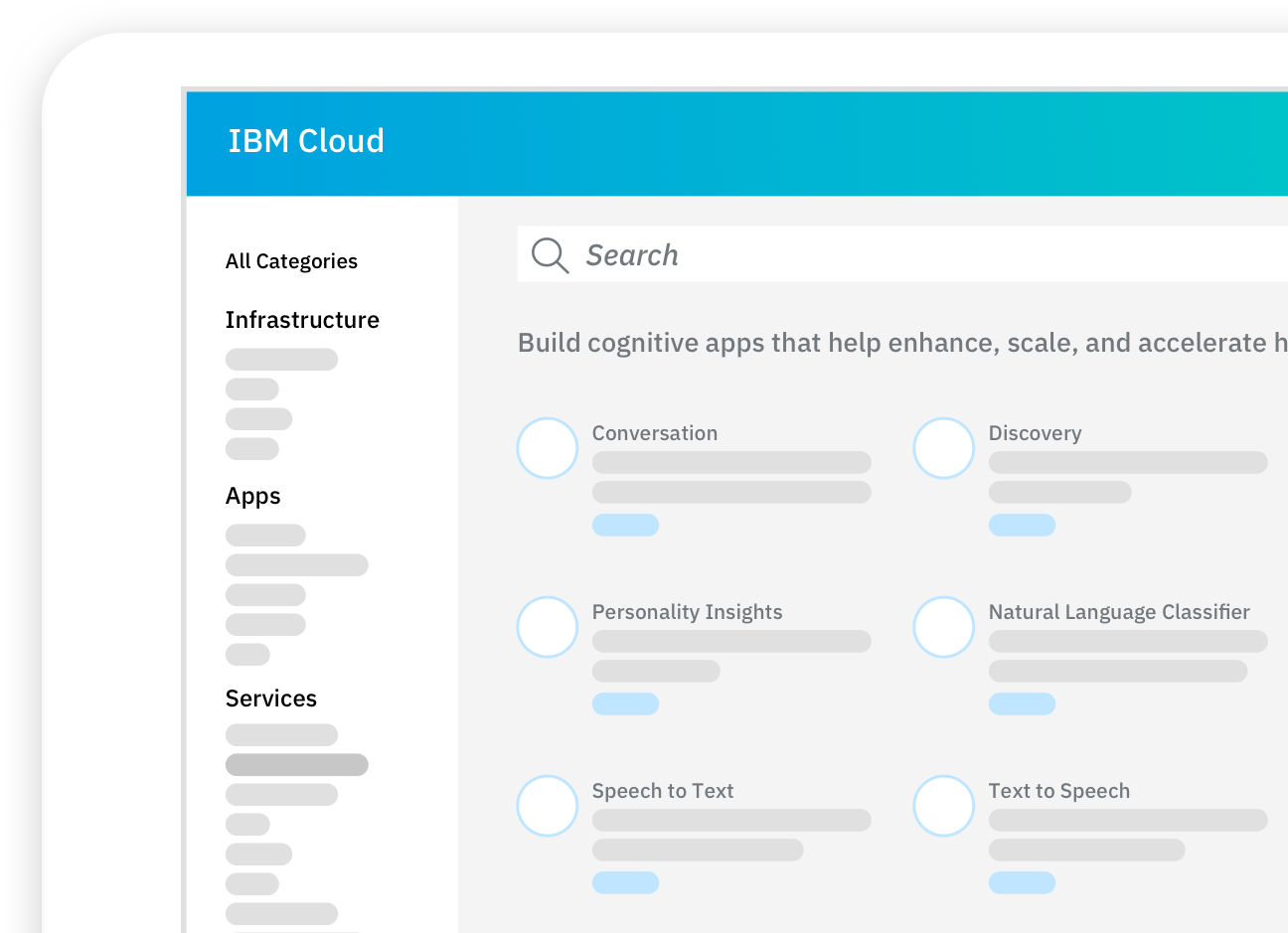 Learn more about Visual Recognition
Free
– Classify 250 images per day and train a custom classifier with up to 5000 images.
– Use against image classification, face detection, or custom classifiers.
– Create one free custom visual classifier using 5000 training images.
Standard
– Image Classification
$0.002 / image
– Face Detection
$0.004 / image
– Custom Classifier Training
$0.10 / image
– Custom Image Classification
$0.004 / image
Premium
Contact Sales
Watson Premium plans offer a higher level of security and isolation to help customers with sensitive data requirements.