Classify virtually any visual content
Visual Recognition understands the contents of images. Analyze images for scenes, objects, faces, colors, food, text, explicit content, and other subjects that can give you insights into your visual content.
Train your own custom model in minutes
Customize Watson perfectly for your unique use case. With only a few images, Watson can learn any new object, person, or attribute.
Detect Faces
Find all faces present in your image and receive age and gender estimates for each one.
Case study
OmniEarth
The Watson Visual Recognition service analyzed OmniEarth's extensive collection of aerial images of drought-stricken lots for specific areas where water usage could be scaled back.
Case study
iTrend
Using IBM Watson tools to better manage online reputations.
Start building with Visual Recognition
Get started with Watson
Access Watson services on the IBM Cloud.
Developer tools
Everything you need to start building with Watson.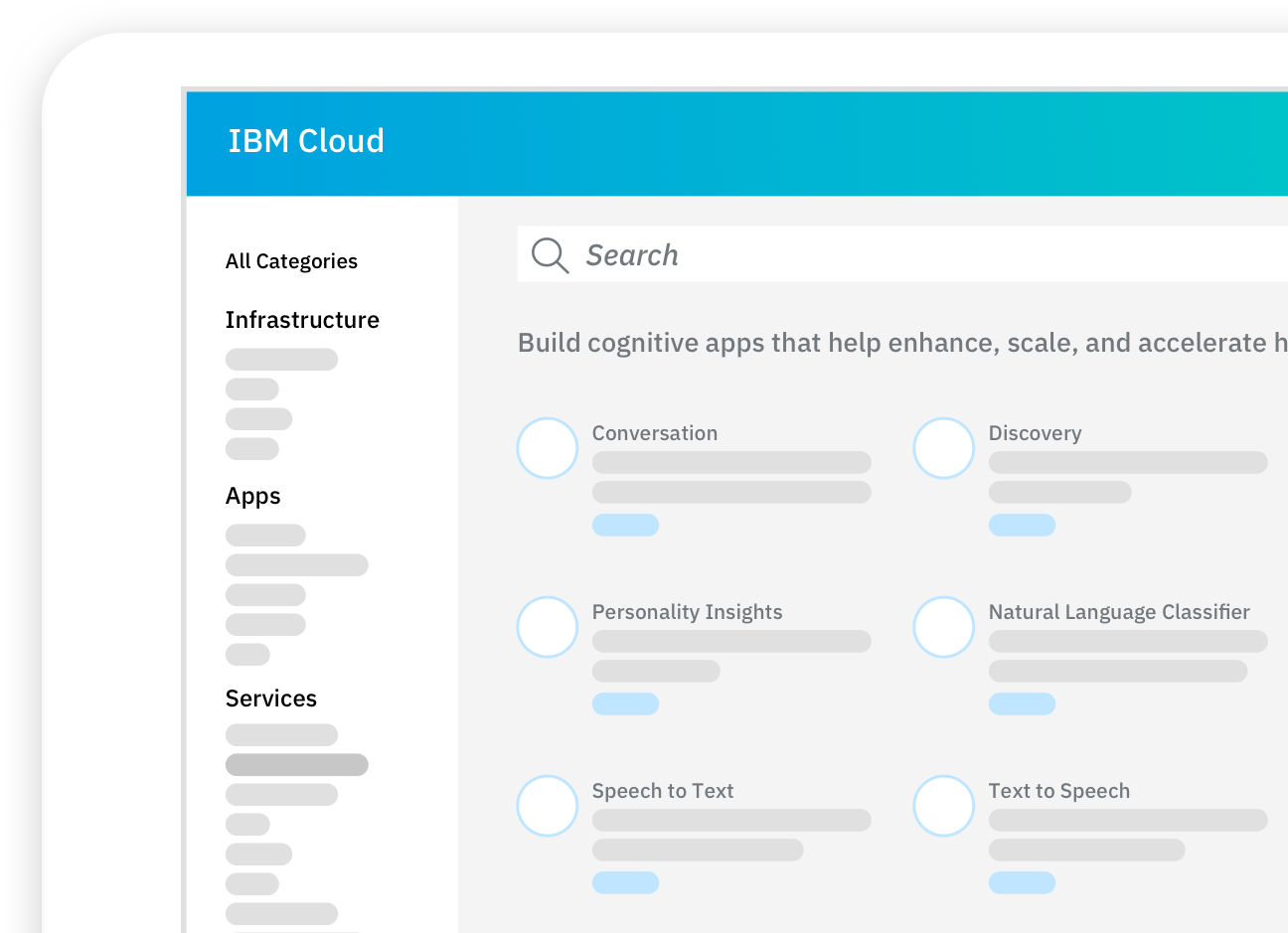 Learn more about Visual Recognition
Lite
$0 USD
- 7,500 Events (images) towards the (Face Model, and General Model)
- 5,000 Events (images) = 1 (Custom Model)
Standard
– Image Classification
$0.002 / image
– Face Detection
$0.004 / image
– Custom Classifier Training
$0.10 / image
– Custom Image Classification
$0.004 / image
Premium
Contact Sales
Watson Premium plans offer a higher level of security and isolation to help customers with sensitive data requirements.
Lite Plan services are deleted after 30 days. Users wishing to continue using the service must upgrade to a Standard Plan and receive a new API key.