Powerful real-time speech recognition
Automatically transcribe audio from 7 languages in real-time. Rapidly identify and transcribe what is being discussed, even from lower quality audio, across a variety of audio formats and programming interfaces (HTTP REST, Websocket, Asynchronous HTTP)
Highly accurate speech engine
Customize your model to improve accuracy for language and content you care most about, such as product names, sensitive subjects or names of individuals. Recognizes different speakers in your audio. Spot specified keywords in real-time with high accuracy and confidence
Built to support various use cases
Transcribe audio for various use cases ranging from real-time transcription for audio from a microphone, to analyzing 1000s of audio recording from your call center to provide meaningful analytics
Start Building with Speech to Text
Get started with Watson
Access Watson services on the IBM Cloud.
Developer tools
Everything you need to start building with Watson.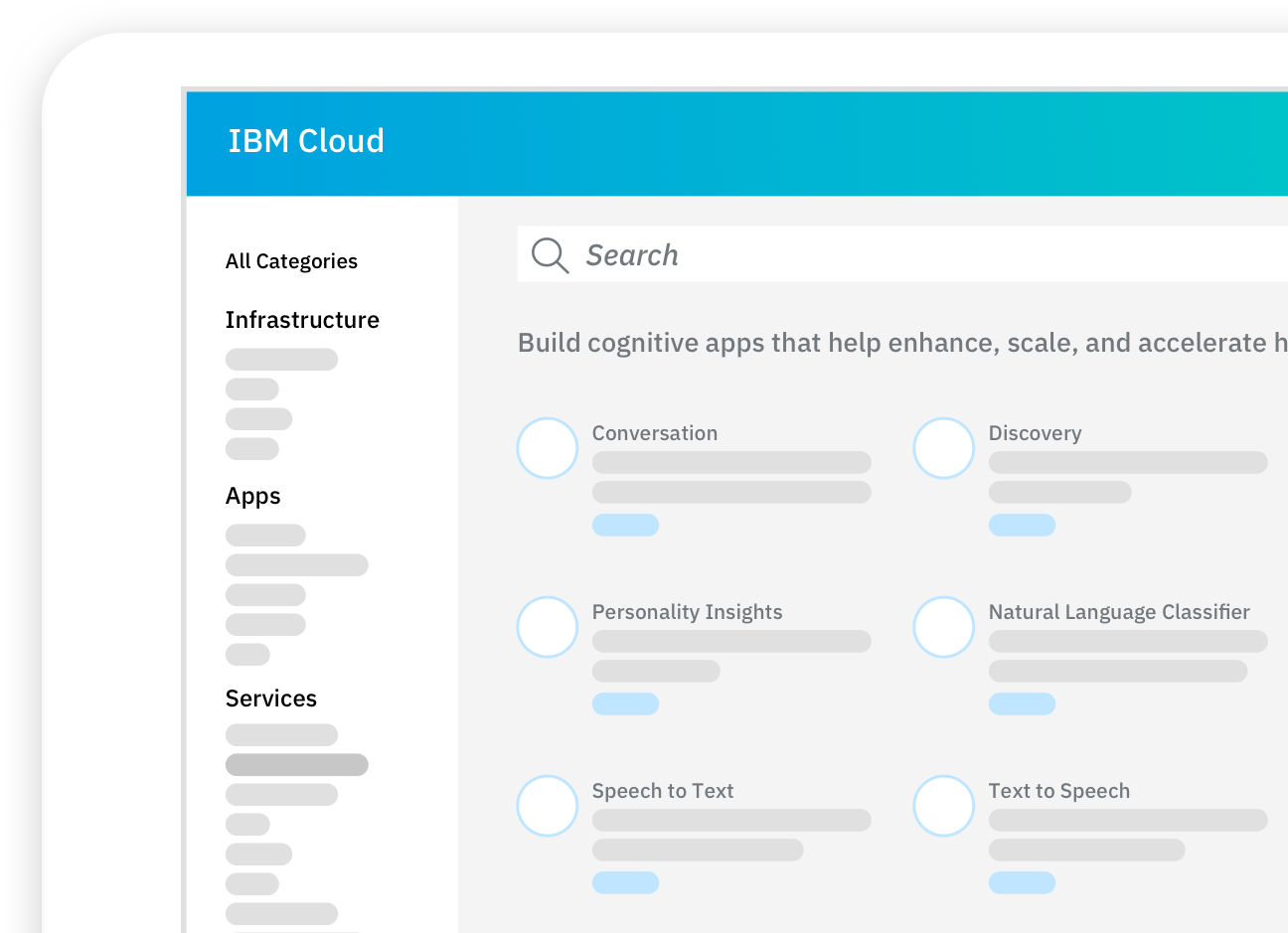 Learn more about Speech to Text
Standard Service

$0.02 for minutes 1 - 250,000
$0.015 for minutes 250,001 - 500,000
$0.0125 for minutes 500,001 - 1,000,000
$0.01 for minutes 1,000,001 and up
Note: IBM aggregates all monthly usage and rounds to the nearest minute at the end of the month. For additional details, see our Pricing FAQ.
Includes the use of narrowband and broadband models for all supported languages. Also includes keyword spotting, profanity filtering, per-word confidence scores and time offsets, per-phrase alternate hypotheses, and speaker labels.
More questions about pricing? Talk to sales
Language Model Customization Service Add-On
Pricing is $0.03 (USD) per minute, in addition to the cost of using the Standard Service.
Includes the ability to create, train, and host custom language models. For more information, see Using customization.
Premium
Contact Sales
Watson Premium plans offer a higher level of security and isolation to help customers with sensitive data requirements.
IBM Cloud Private
Contact Sales
For businesses that need to run on promises.
– Standard service and model customization capabilities
– Data resides on-site
– Deploy behind firewall
– Available languages: English, Japanese, Korean
Think 2019 Let's think together →