Uncover insights from structured and unstructured data
Analyze text to extract meta-data from content such as concepts, entities, keywords, categories, relations and semantic roles.
Understand sentiment and emotion
Returns both overall sentiment and emotion for a document, and targeted sentiment and emotion towards keywords in the text for deeper analysis.
Grasp multiple languages
NLU understands text in nine languages, and through customization with Watson Knowledge Studio.
Start Building with Natural Language Understanding
Get started on Bluemix
You can access Watson services free for 30-days on Bluemix, IBM's cloud development platform.
Developer tools
Everything you need to start building with Watson.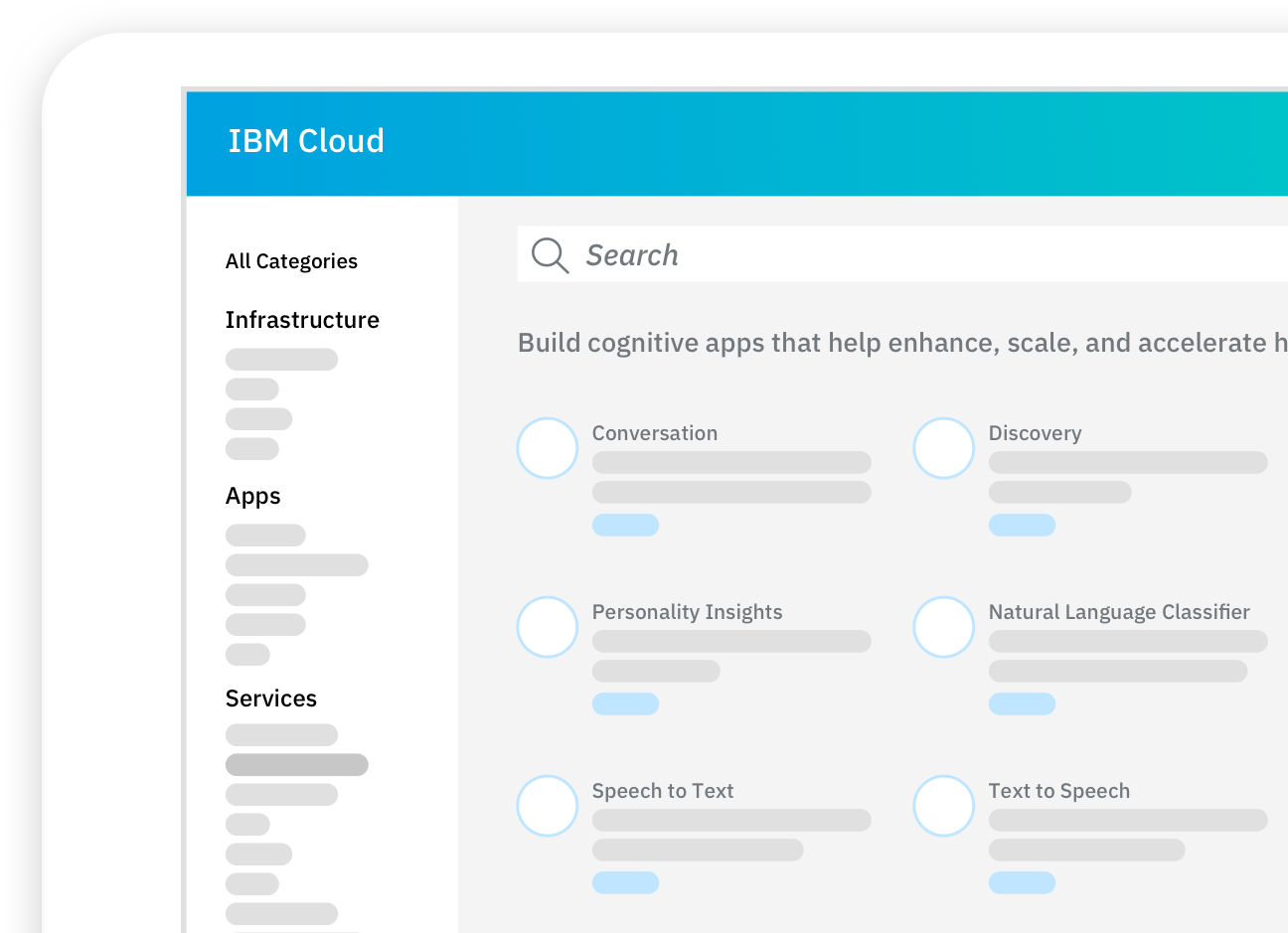 Learn more about Natural Language Understanding
Lite
– Analyze up to 30,000 items per month
– Use against any of the features
– One free custom model
Standard
– 1 -250,000 items per month -$0.003 per item
– 250,001 -5,000,000 items per month -$0.001 per item
– 5,000,000 + items per month -$0.0002 per item
– Custom model price per month -$800 per model
– There is no daily limit