Derive more value from every client interaction with Watson. Packaged options to suit your budget and use case. Learn more →
Uncover insights from structured and unstructured data
Analyze text to extract meta-data from content such as concepts, entities, keywords, categories, relations and semantic roles.
Understand sentiment and emotion
Returns both overall sentiment and emotion for a document, and targeted sentiment and emotion towards keywords in the text for deeper analysis.
Grasp multiple languages
NLU understands text in thirteen languages, and through customization with Watson Knowledge Studio.
Start Building with Natural Language Understanding
Get started with Watson
Access Watson services on the IBM Cloud.
Developer tools
Everything you need to start building with Watson.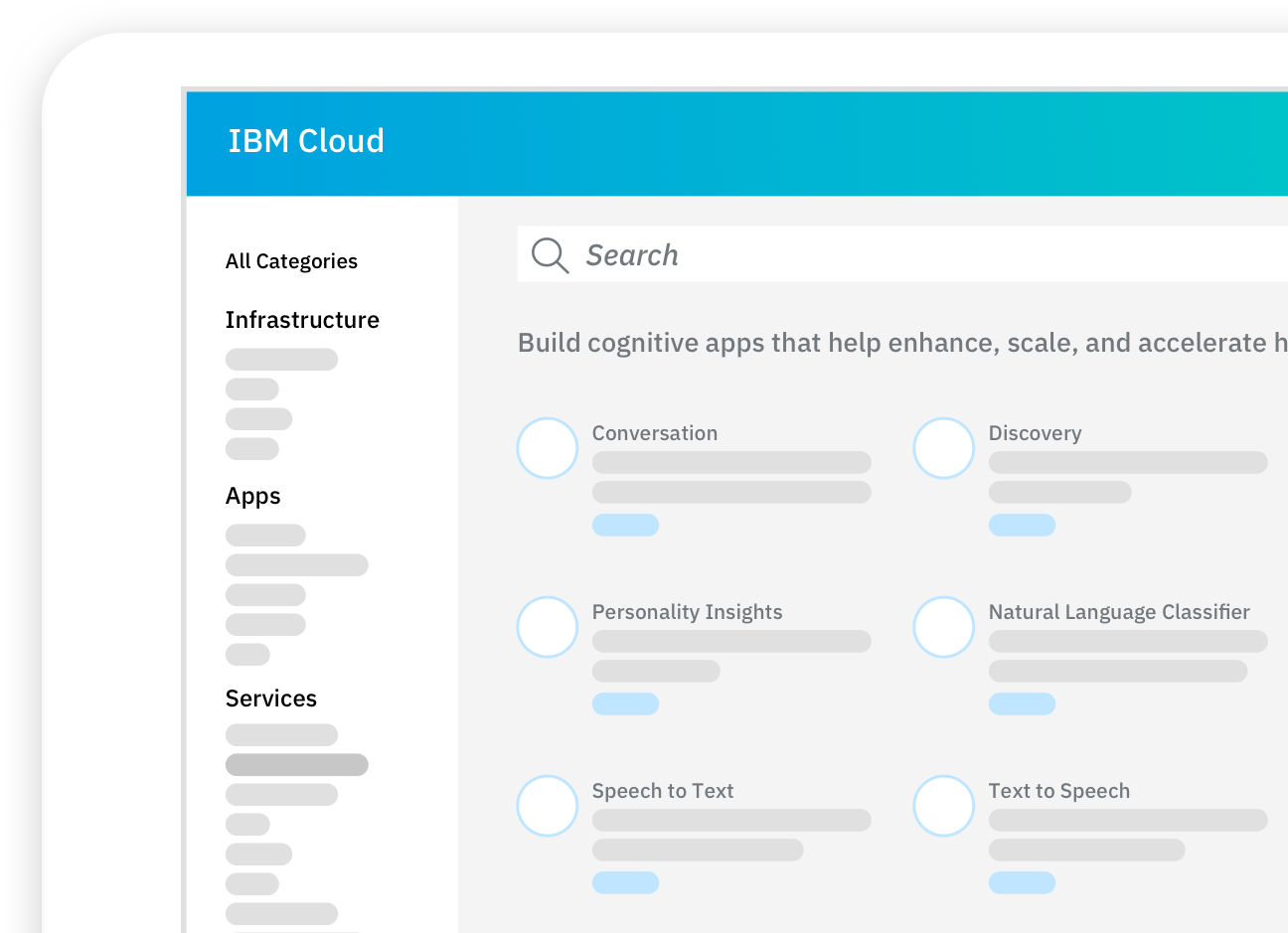 Learn more about Natural Language Understanding
Lite
– Analyze up to 30,000 NLU items per month
– Use with any of the features
– One free custom model
1 NLU item = 1 group of 10,000 characters x 1 feature
An NLU item is based on the number of data units enriched and the number of enrichment features applied. A data unit is 10,000 characters or less. For example: extracting Entities and Sentiment from 15,000 characters of text is (2 Data Units * 2 Enrichment Features) = 4 NLU Items.
Standard
– 1-250,000 NLU items per month -$0.003 per NLU item
– 250,001-5,000,000 NLU items per month -$0.001 per NLU item
– 5,000,000 + NLU items per month -$0.0002 per NLU item
– Custom model price per month -$800 per model
Premium
Contact Sales
Watson Premium plans offer a higher level of security and isolation to help customers with sensitive data requirements.