Classify
Understand the intent behind text and returns a corresponding classification, complete with a confidence score.
Evaluate
Update training data based on classification results and create and train a classifier using updated training data.
Build
Categorize investments, social media, support tickets, e-commerce descriptions, analytics data, or identify key skills.
Service snapshot
Classify natural language with ease
Create custom classifiers to process natural language at scale. Develop, train, and manage classifiers through an easy to use interface while still maintaining API functionality. With multilingual support, multi-category classification, and deep learning at it's core what will you classify?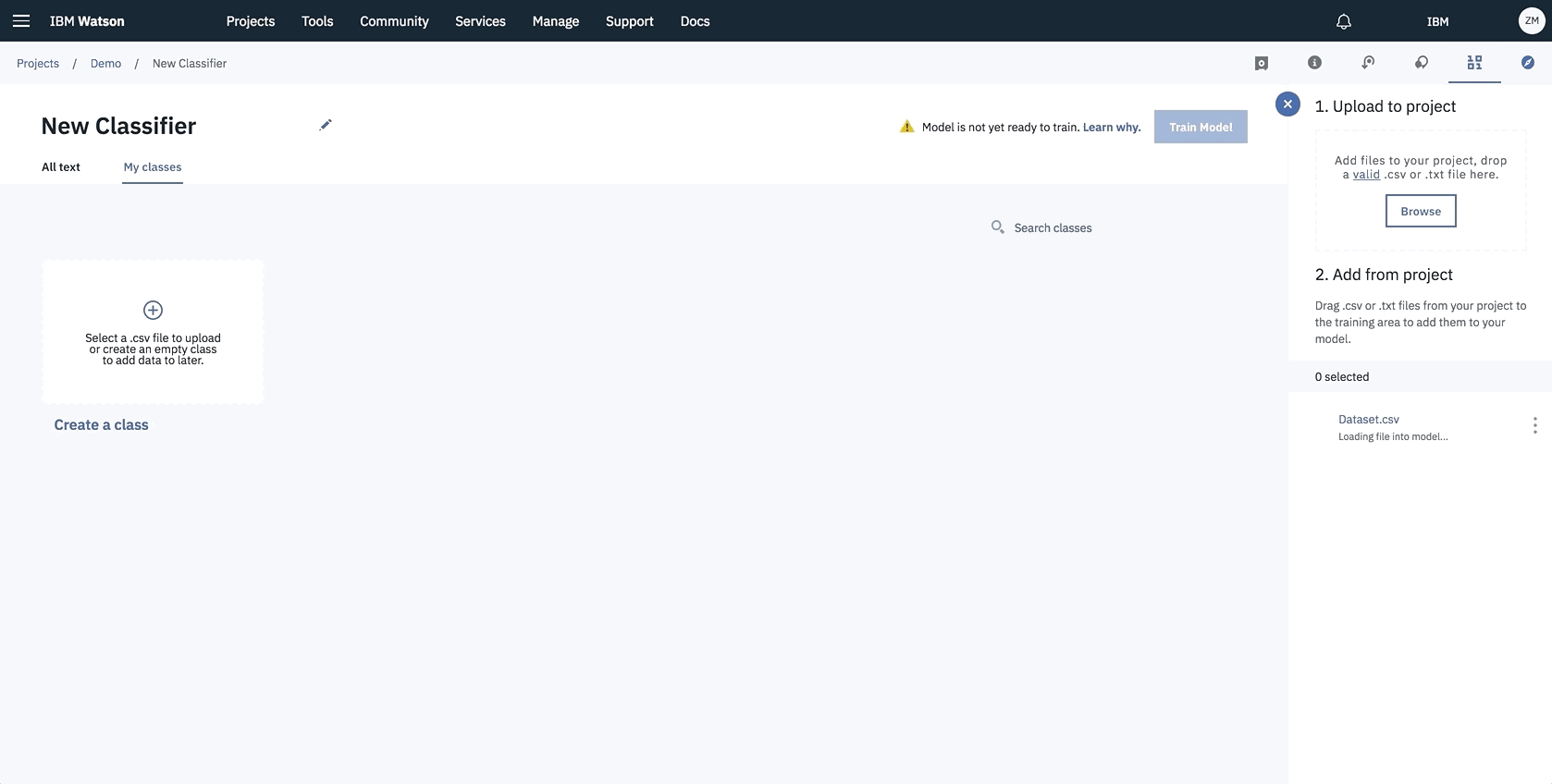 Start Building with Natural Language Classifier
Get started with Watson
Access Watson services on the IBM Cloud.
Developer tools
Everything you need to start building with Watson.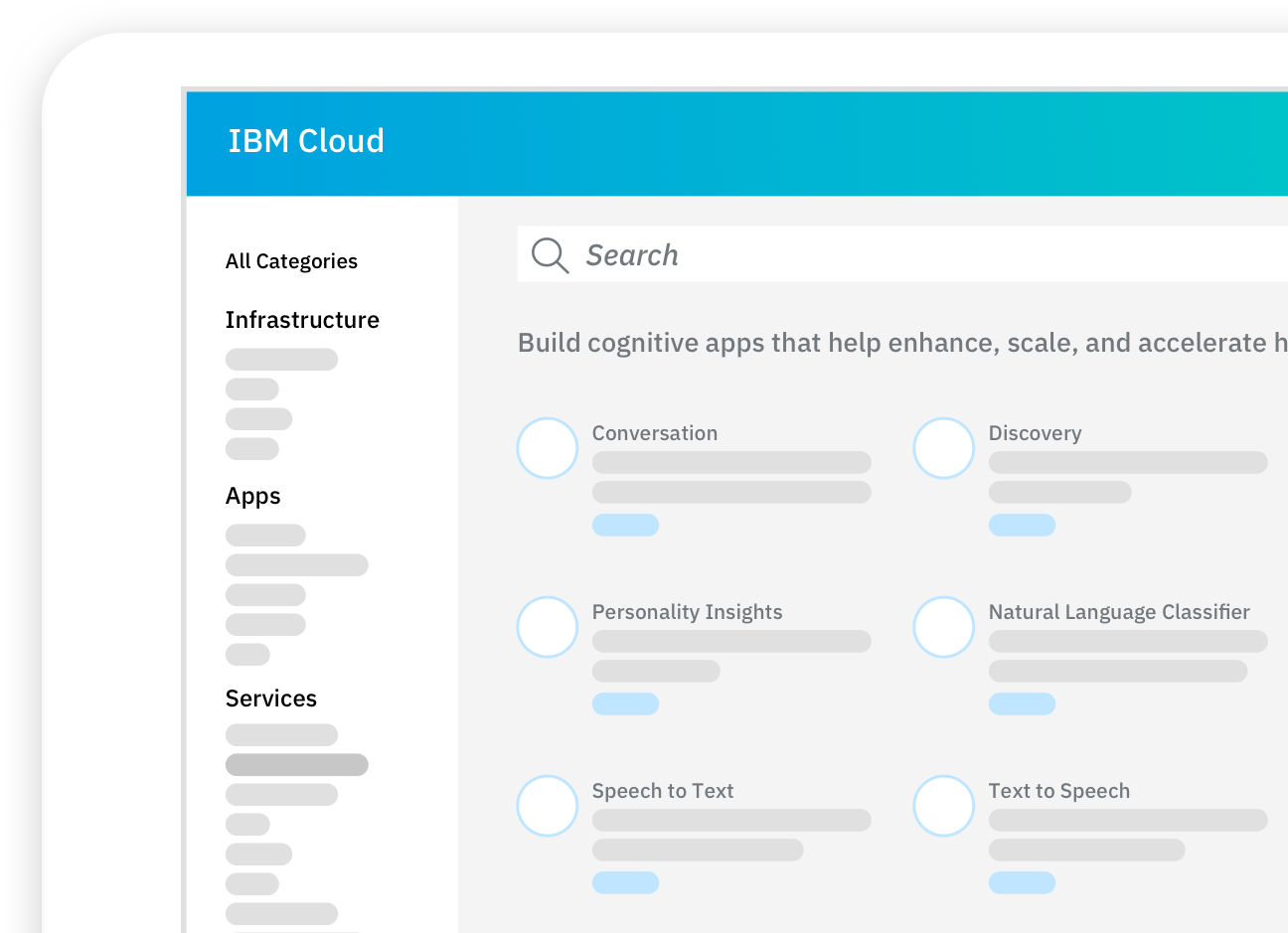 Learn more about Natural Language Classifier
Free
– 1 classifier
– 1000 API calls per month
– First 4 training events per month
Additional Costs
– Additional API calls are $0.0035 per call
– Each additional classifier is $20 per month (up to 8 classifiers)
– You are charged only for the GET /classify and POST /classify methods
Classifier Training Events
– Additional training events are $3.00 per training event
– Training events are tracked and charged for on a monthly basis