Translate
Supported Languages:
English, Arabic, French, German, Italian, Japanese, Portuguese, Korean, and Spanish
Pre-built models:
Patent: English, Chinese, Portuguese, Spanish, and Korean
Conversation: English, Arabic, French, Portuguese, and Spanish
Customize
Customize the translations based on your unique terminology and language.
Language Translator supports three types of customization: forced glossary, parallel phrases and corpus-level customization.
Protect
We protect your privacy, you own your data. IBM offers public, private, and dedicated cloud offerings.
Start Building with Language Translator
Get started with Watson
Access Watson services on the IBM Cloud.
Developer tools
Everything you need to start building with Watson.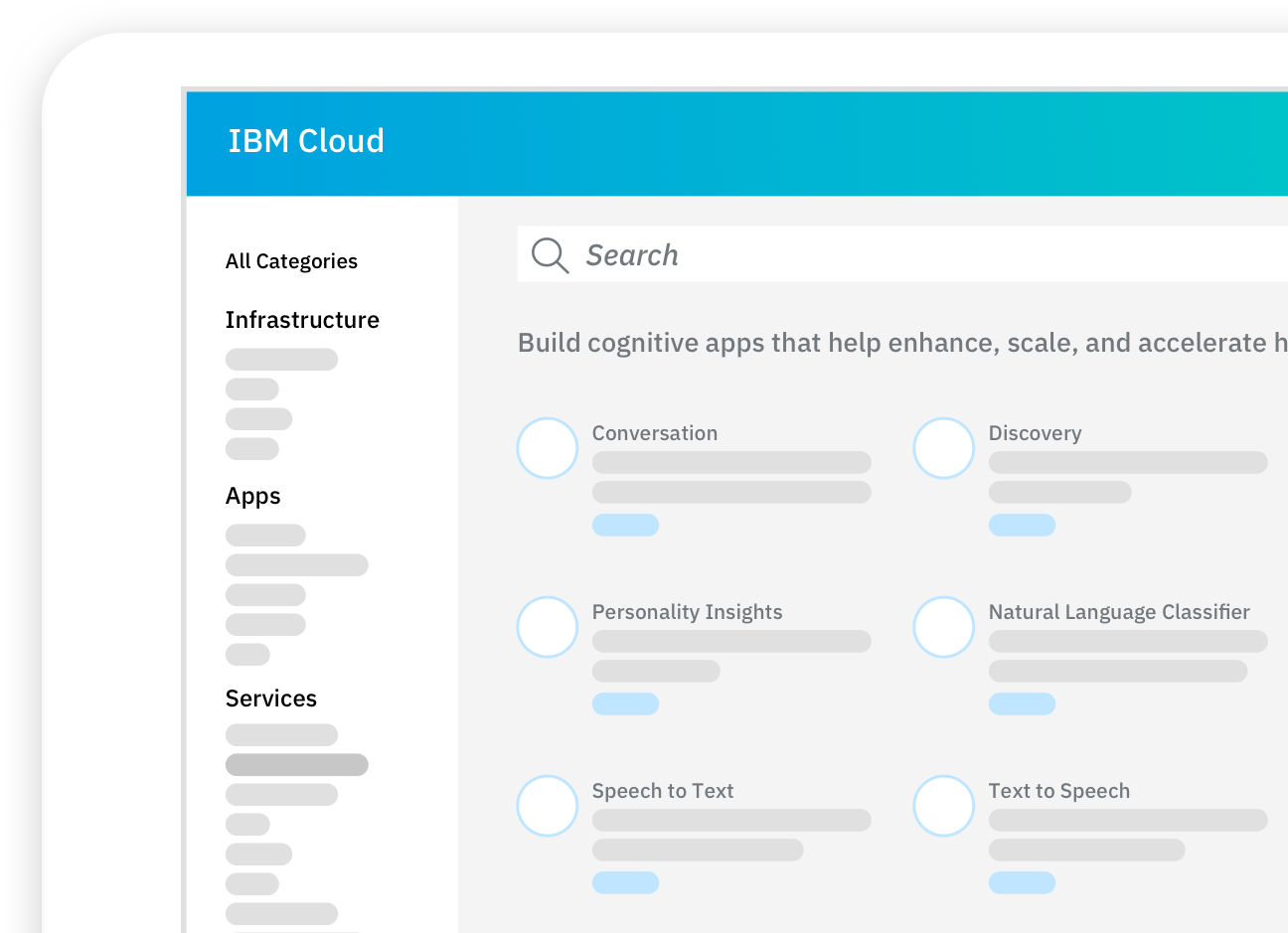 Learn more about Language Translator
Lite
– 1,000,000 characters per month at no cost and includes the default translation models.
– When you upgrade to a paid plan, you can create custom models.
– Lite plan services are deleted after 30 days of inactivity.
Standard
– 250,000 characters FREE for standard translations*
– $0.02/thousand characters after the first 250,000
– Includes News, Conversational, and Patent models
Advanced
– $0.02/thousand characters for standard translations
– Custom Model Translations
–$0.10/thousand characters
– Custom Model Maintenance
–$15.00/model/month, pro-rated daily
Premium
Watson Premium plans offer a higher level of security and isolation to help customers with sensitive data requirements.
Available models and languages
Conversational
English <--> Arabic, French, Portuguese, and Spanish
News
English <--> Arabic, French, German, Italian, Japanese, Portuguese, Korean and Spanish; Spanish <--> French
Patent
Chinese, Spanish, Korean and Portuguese ---> English