Automated ingestion, conversion, enrichment and normalization
Discovery takes the drudgery out of the ingestion process. Simple tooling allows you to upload your own data or publicly available data, or you can still use data crawler and conversion API calls.
Integrated Natural Language Processing (NLP) enrichment options
Easily apply enrichments, like concepts, relationships, sentiment and tone, then immediately view how your data will look, so you can fine-tune it before processing the data.
Simple tooling, or direct API calls—you choose
Powerful yet simple tooling makes it easier for developers with a wide range of skills create rich data pipelines, allowing teams to gain more ground, faster, with existing resources.
Case study
Six Degrees of separation
Pre-enriched news content included in the Watson Discovery Service can identify the connections between current newsmakers using a vast pre-populated data set.
Start Building with Discovery
Get started on Bluemix
You can access Watson services free for 30-days on Bluemix, IBM's cloud development platform.
Developer tools
Everything you need to start building with Watson.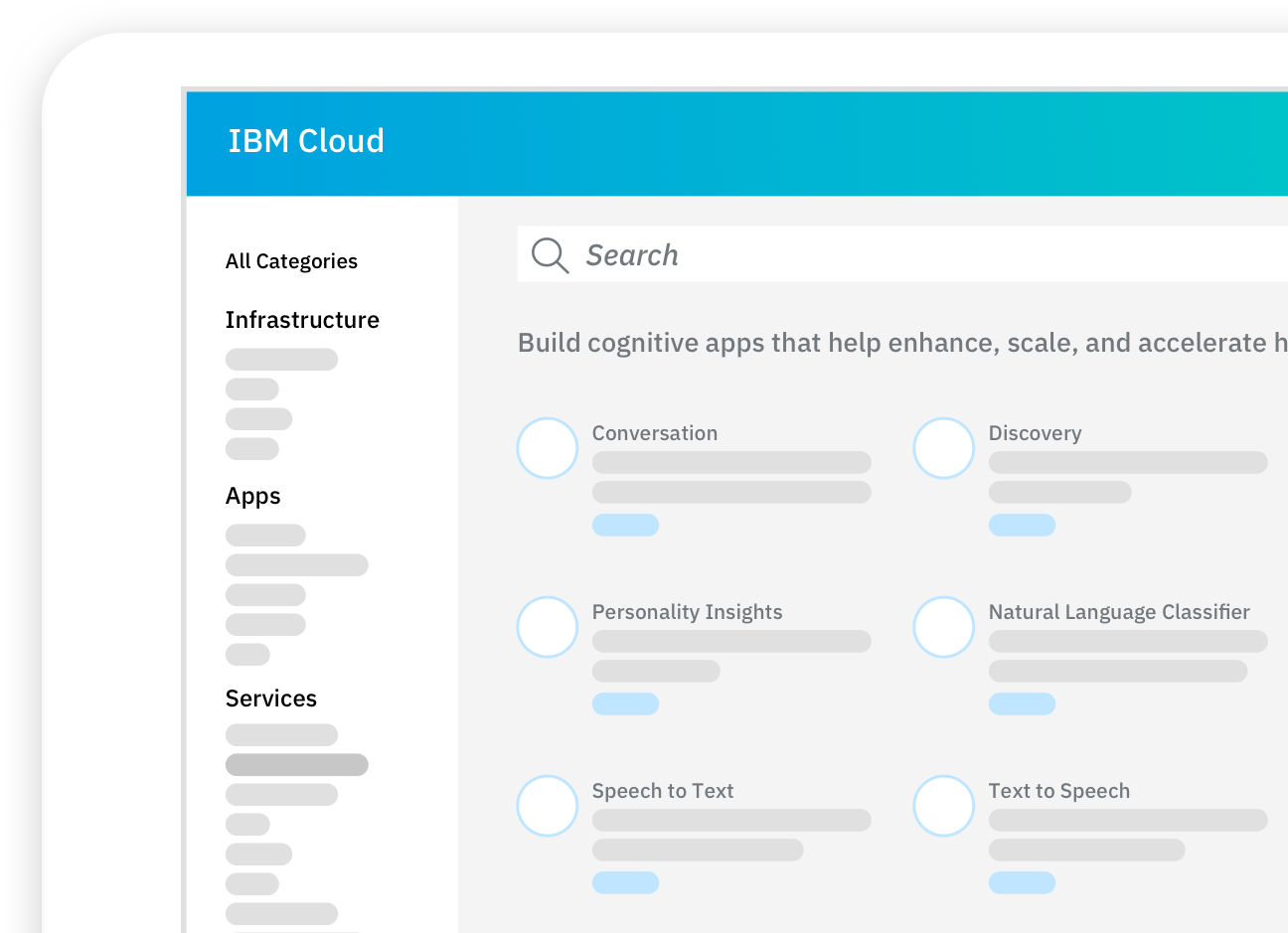 Learn more about Discovery
Free
– 1GB RAM
– 2GB storage
– Unlimited enrichments
– 1000 news queriescustom model
– 30-day trial only
Environment Size 1
$960.00 USD/env/month
– 2GB RAM
– 48 GB storage
– 4,000 enrichments
Environment Size 2
$3,460.00 USD/env/month
– 8GB RAM
– 192 GB storage
– 16,000 enrichments
Environment Size 3
$6,530.00 USD/env/month
– 16GB RAM
– 384 GB storage
– 32,000 enrichments
Additional detail
Enrichment overage
$0.01 USD/enrichment