Rapid results
Spend less time struggling with your data. Automated ingestion and integrated natural language processing in a fully managed cloud service removes the complexity from dealing with natural language content.
Domain intelligence
Easily adapt Discovery's understanding of your corpus with integrated machine learning to surface the most relevant answers. Teach Discovery to apply the knowledge of unique entities and relations in your industry or organization with Watson Knowledge Studio.
AI ready for business
Uncover deep connections throughout your data by using advanced AI functions out of the box, such as natural language queries, passage retrieval, relevancy training, relationship graphs and anomaly detection.
Case study
Six Degrees of separation
Pre-enriched news content included in the Watson Discovery Service can identify the connections between current newsmakers using a vast pre-populated data set.
Start Building with Discovery
Get started on Bluemix
You can access Watson services free for 30-days on Bluemix, IBM's cloud development platform.
Developer tools
Everything you need to start building with Watson.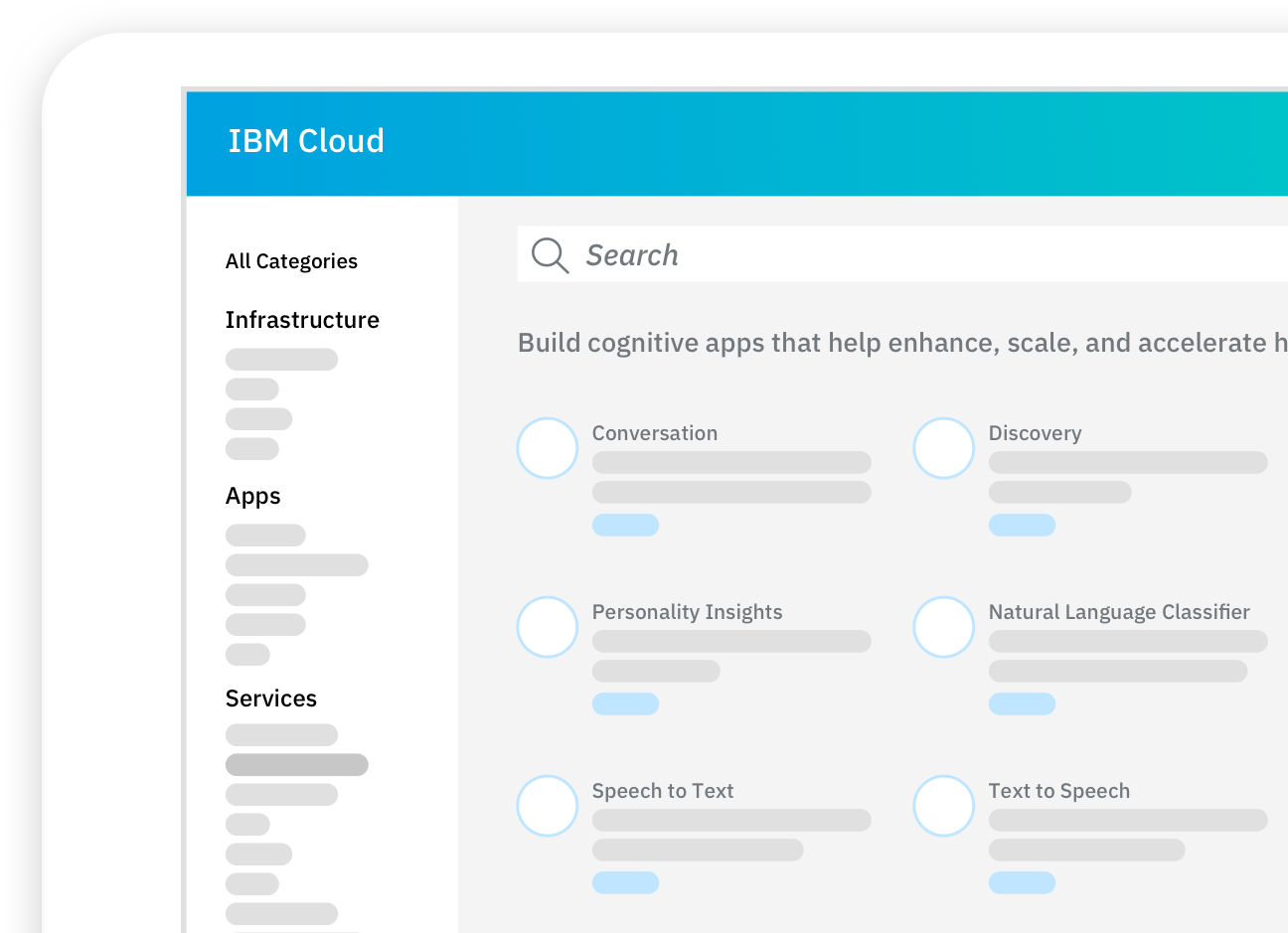 Learn more about Discovery
Free
– 1GB RAM
– 2GB storage
– Unlimited enrichments
– 1000 news queriescustom model
– 30-day trial only
Environment Size 1
$960.00 USD/env/month
– 2GB RAM
– 48 GB storage
– 4,000 enrichments
Environment Size 2
$3,460.00 USD/env/month
– 8GB RAM
– 192 GB storage
– 16,000 enrichments
Environment Size 3
$6,530.00 USD/env/month
– 16GB RAM
– 384 GB storage
– 32,000 enrichments
Additional detail
Enrichment overage
$0.01 USD/enrichment