Get started on Bluemix
You can access Watson services free for 30-days on Bluemix, IBM's cloud development platform.
Developer tools
Everything you need to start building with Watson.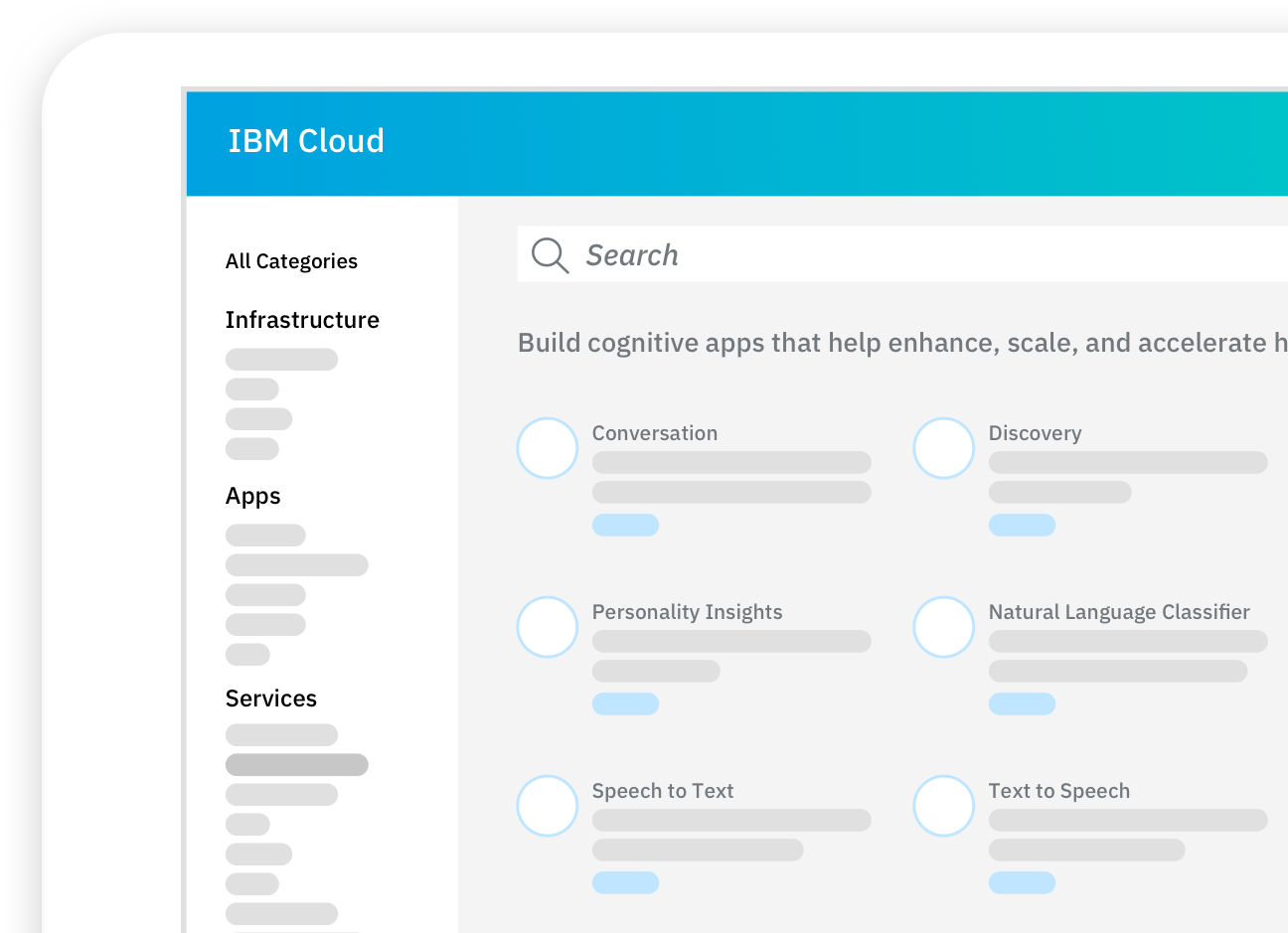 Webinars
Register for upcoming webinars or watch past webinars on demand.
Blogs
See what other developers are creating with Watson services and learn how you can build with Watson.
Videos
Explore training and overview videos on our YouTube Channel.