News
Abstract
Integrated File System as part of IBM Navigator for i described
Content
You are in: IBM i Technology Updates  > IBM Navigator for i > Integrated File System
---
The Integrated File System (IFS) is a part of the IBM i operating system that supports stream input/output and storage management similar to a personal computer or UNIX operating systems, while providing you with an integrating structure over all information stored in the system.
 Integrated File System navigation area
The navigation area has the ability to drill down to find the content you are looking for quickly and easily. If you click on a folder in the left navigation area, the content under that folder will be shown in the right work area. Then you can perform various operations on selected files or folders by right-clicking them.
Editing a file
The Navigator has the ability to do simple edits within the browser for some file types. When you right click on the file you want to edit in the right work area, the action menu will appear. If the selected file is one that is editable, the Edit option will be active. Select Edit and the selected file will be displayed in a simple text editor. Make the updates you require and save the document or you can save the document as a new file.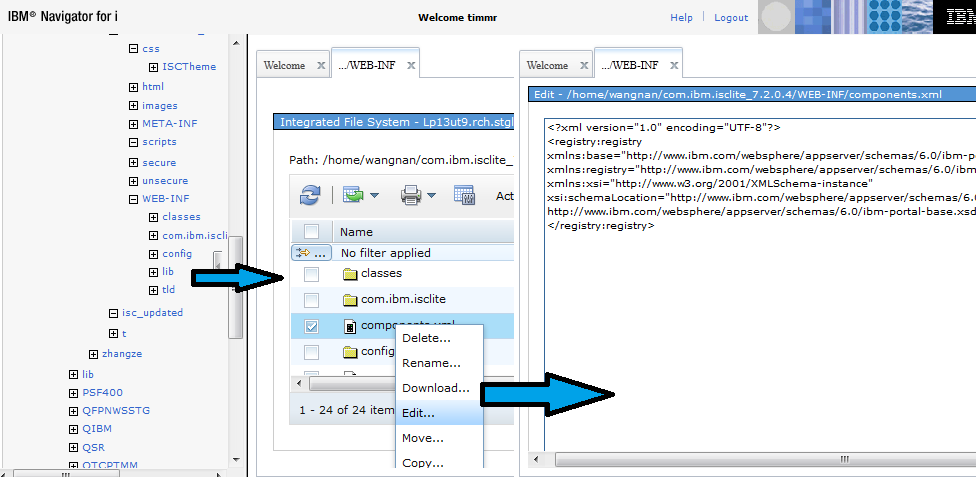 Figure 1 - New Edit function for the Integrated File System 
Downloading/Uploading files
The Navigator has functions to 'Download' or 'Upload' files to your IBM i. Right click on the file of choice, or highlight multiple files and right click. The action list will appear. Select the Download option. The download interface is shown with all the files that you have selected shown. When you click on the Download button, these selected file are downloaded to your PC.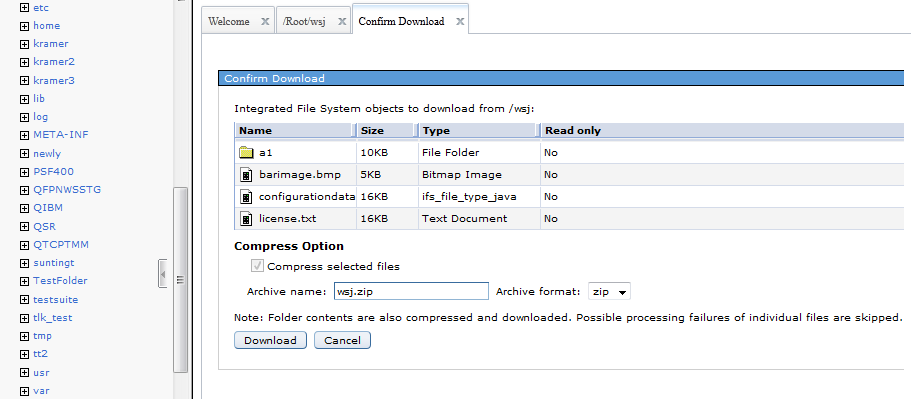 Figure 2  - Download feature
If you select a directory and then right click you are presented with the option to Upload file to that selected directory. The File Upload interface allows you to browse your PC or attached Network locations and select the content that you want to have uploaded to the target directory location in the IBM i file system. 
Figure 3  - File Upload feature
[{"Business Unit":{"code":"BU058","label":"IBM Infrastructure w\/TPS"},"Product":{"code":"SWG60","label":"IBM i"},"Component":"","Platform":[{"code":"PF012","label":"IBM i"}],"Version":"All Versions","Edition":"","Line of Business":{"code":"LOB08","label":"Cognitive Systems"}}]
Document Information
Modified date:
24 January 2020