News
Abstract
The dashboard provides a basic view of the health and status for any IBM i endpoint that you want to monitor and manage from IBM Navigator.
Content
After signing in to Navigator for the first time, the dashboard is displayed with the GUI node as the only system.  Every signed-in user has their own dashboard. Each user has their own list of systems. The list of systems as tiles or rows can easily be moved by drag-and-drop to the location of choice. The order is then saved as a preference for each user.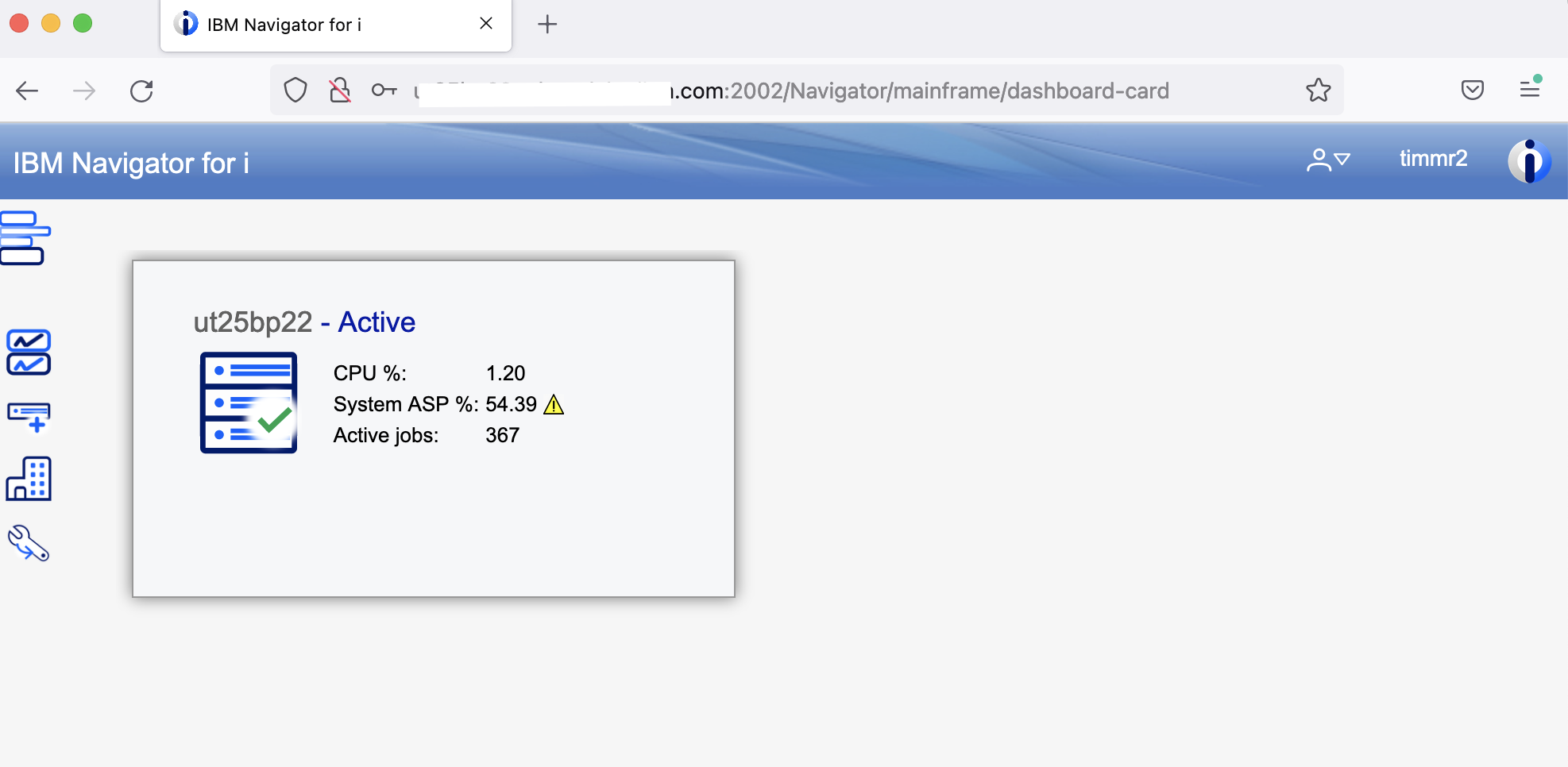 When you want to work with one system, select that system tile or row.
If you hover over a node on the dashboard, several icons are shown with actions for each node.  Right-click a node tile to see the full list of actions.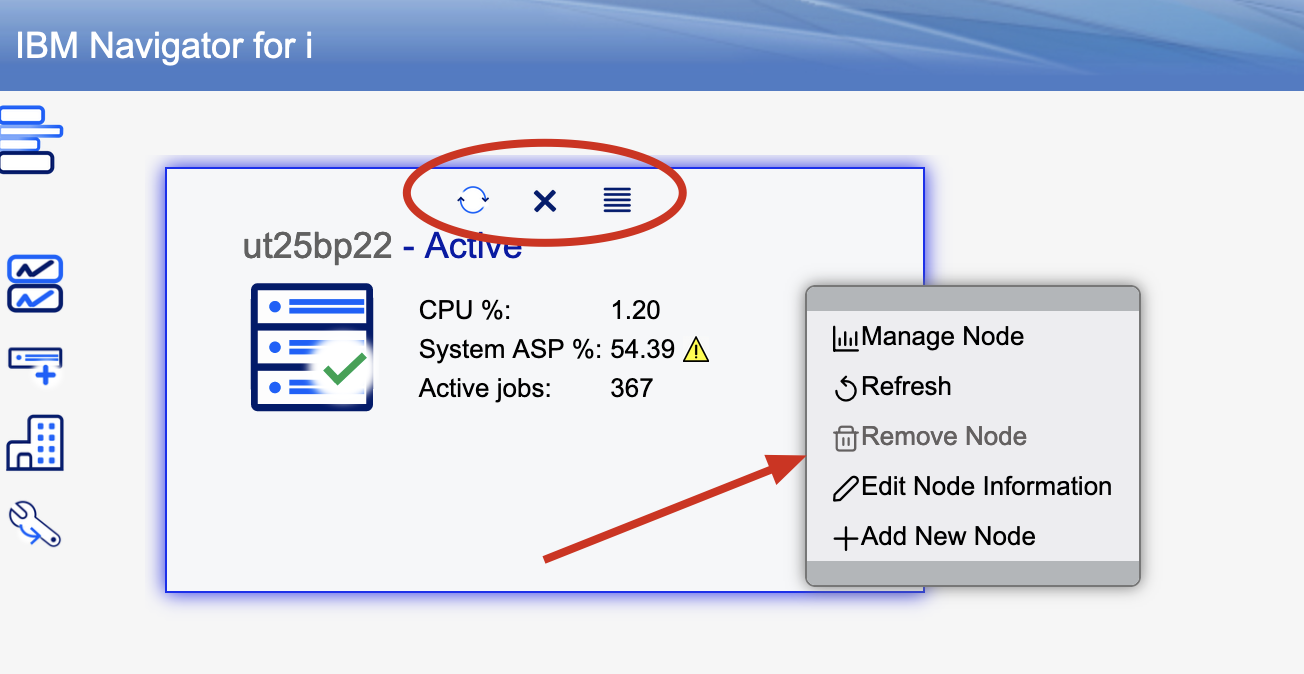 To add more nodes to the dashboard, click the "Add New Node" menu action.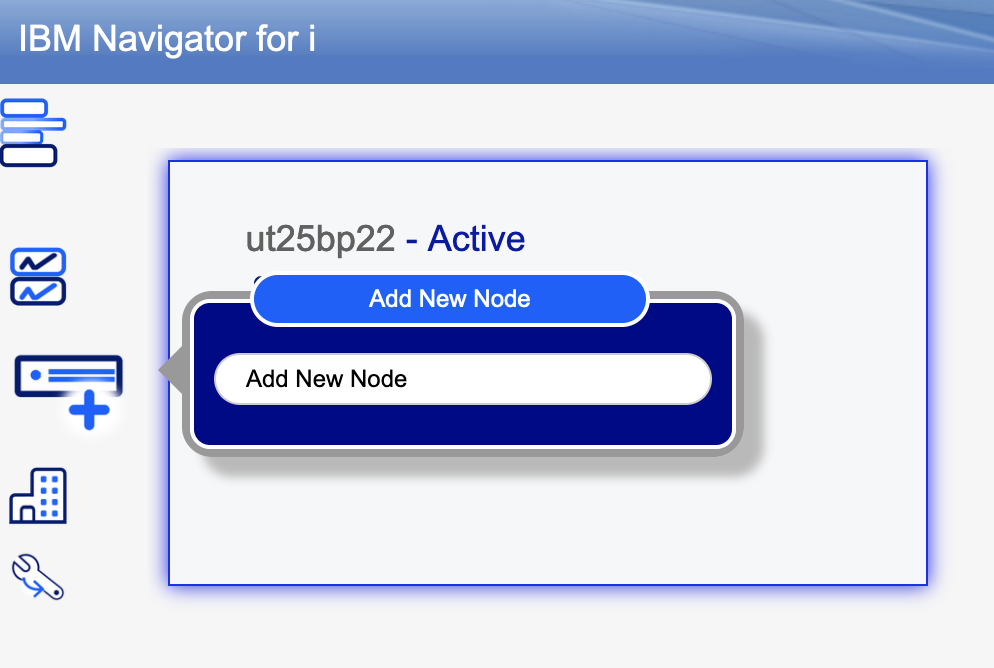 The dashboard can be shown in two different layouts:  the tile view (which is the default) or the list view. For users with a large number of systems to manage, the list view can be easier to navigate. 
Click the "Switch View" icon, found in the upper left.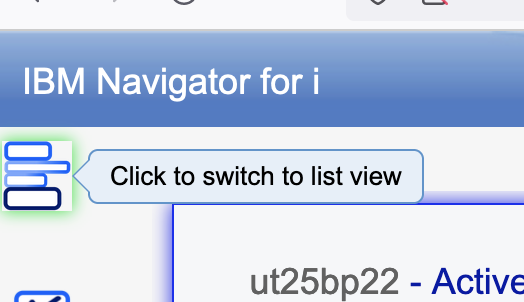 The list view provides the same system health information but in a rich table format.  All columns can be used to reorder the data in the table. Each column has a filter field to help easily identify the system you want to monitor or manage. 

The list view for the dashboard also provides actions for import and export.  These actions are helpful for setting up a large number of systems and for setting up the navigator system dashboard list for multiple users.  The "Export" action creates a JSON file that has all the system paths and access controls (either secure or non-secure).  There is NO authorization information saved.  When another user signs in to the Navigator, they are able to import the list of systems from this JSON file, but are required to provide their own authorization information.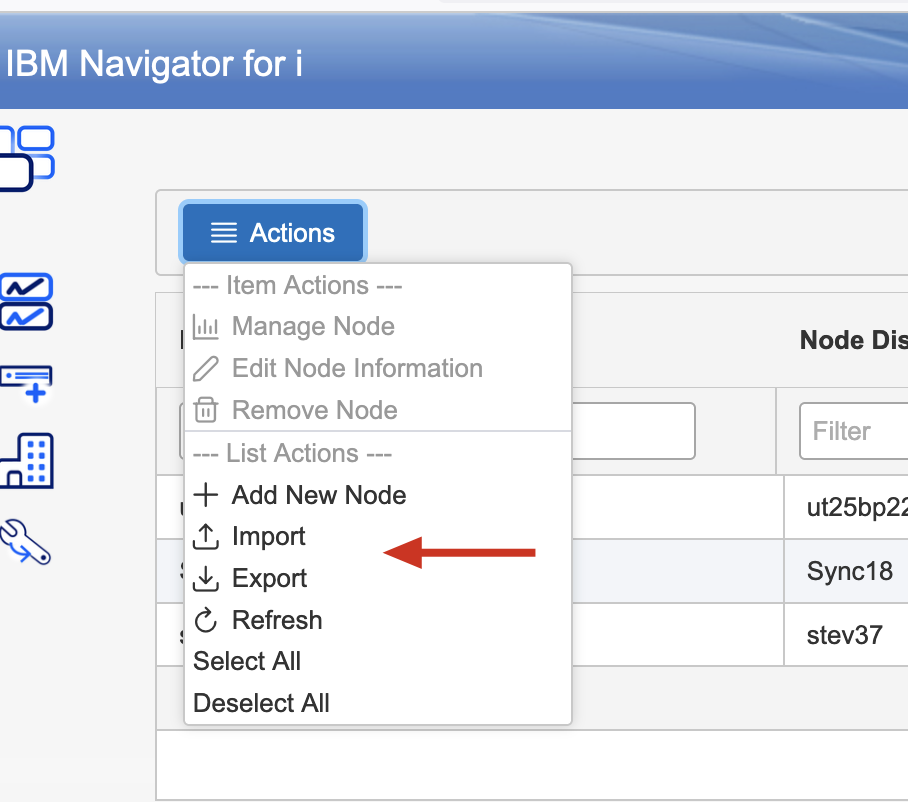 Note, the "Import" action can be used to add more system to a user dashboard or to reload all the systems on the dashboard for the signed-in user.
[{"Type":"MASTER","Line of Business":{"code":"LOB57","label":"Power"},"Business Unit":{"code":"BU058","label":"IBM Infrastructure w\/TPS"},"Product":{"code":"SWG60","label":"IBM i"},"ARM Category":[{"code":"a8m0z0000000CH1AAM","label":"IBM Navigator for i"}],"Platform":[{"code":"PF012","label":"IBM i"}],"Version":"7.3.0;7.4.0;and future releases"}]
Document Information
Modified date:
23 February 2022