Choose from thousands of jobs and skills
Curated by industry experts over 30 years, Watson Talent Frameworks includes thousands of general and industry-specific job profiles with associated job descriptions, skills, and more. With Watson constantly mining external data to discover new jobs and skills, the library is always current, and it gives you the foundation you need to easily integrate AI into your HR.
Customize profiles to your specific needs
You can also easily manage and modify jobs and skills to make them your own. Customize profiles with the edits you want, then upload them into your HR system of record.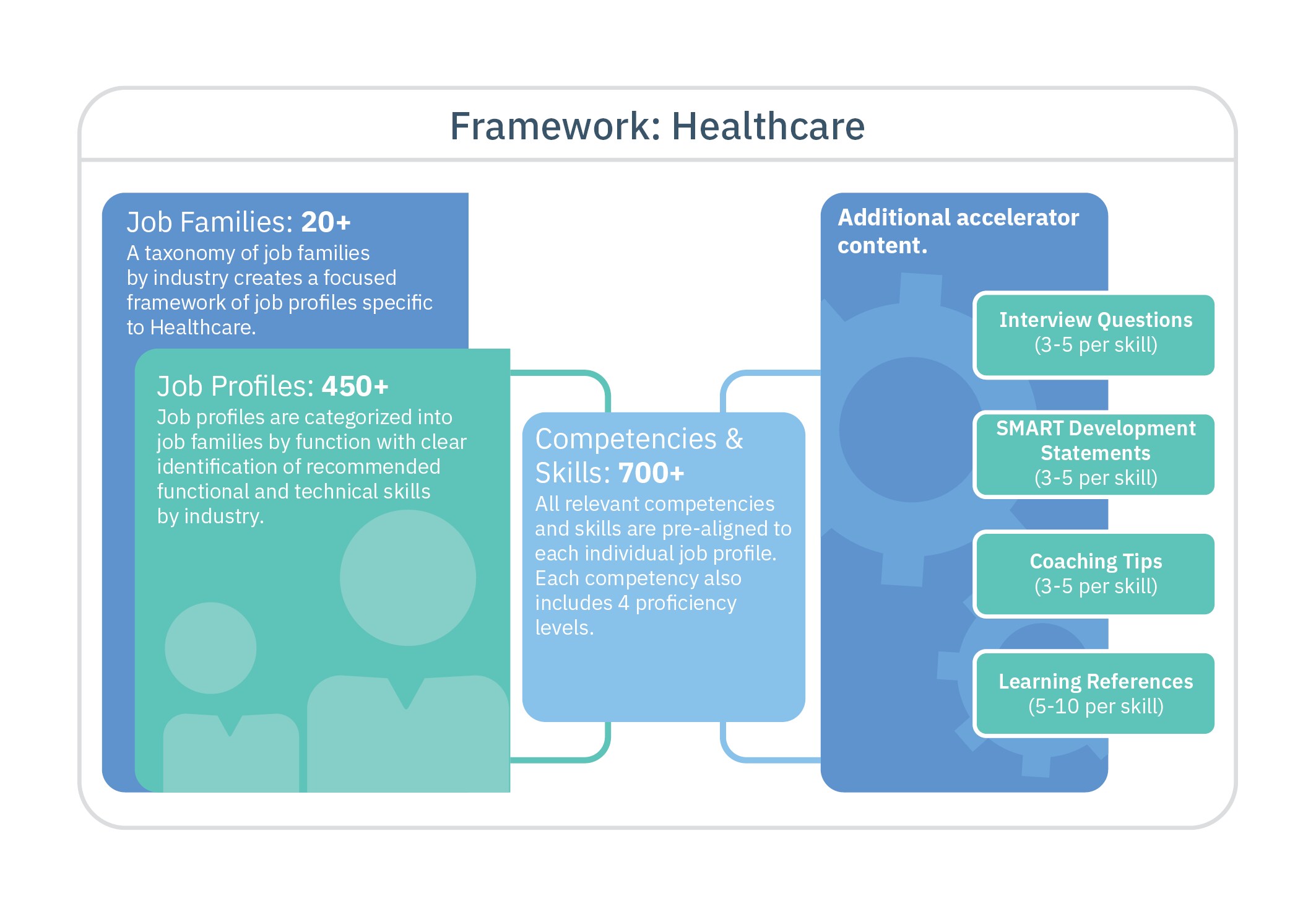 Focus on the right skills for your industry
Take a deep dive into job profiles, competencies and skills data, learning references, and more—all specific to your industry.
Explore sample industry profiles
Prepare for the jobs and skills of the future—today.