Experience the convenience of download access to your entitled IBM software
When you purchase software from IBM it is the right choice, the best choice for your business.
Make sure it remains the right choice year in and year out by renewing and using your IBM Software Subscription and Support benefits to upgrade to the latest versions of your IBM software as they are released.
Step through the software download experience
Signin to your PAO Site and select Software download from the
Top menu
Find it Fast tile or
The Quick links list
If you are responsible for software downloads for your Site, you will need
an IBM ID and Password
access to your Passport Advantage Online (PAO) Site
authorization from your Site Primary Contact or Secondary Contact to download software and
active IBM Software Subscription and Support coverage
Go to Passport Advantage Online for Customers to learn how to Request access to PAO.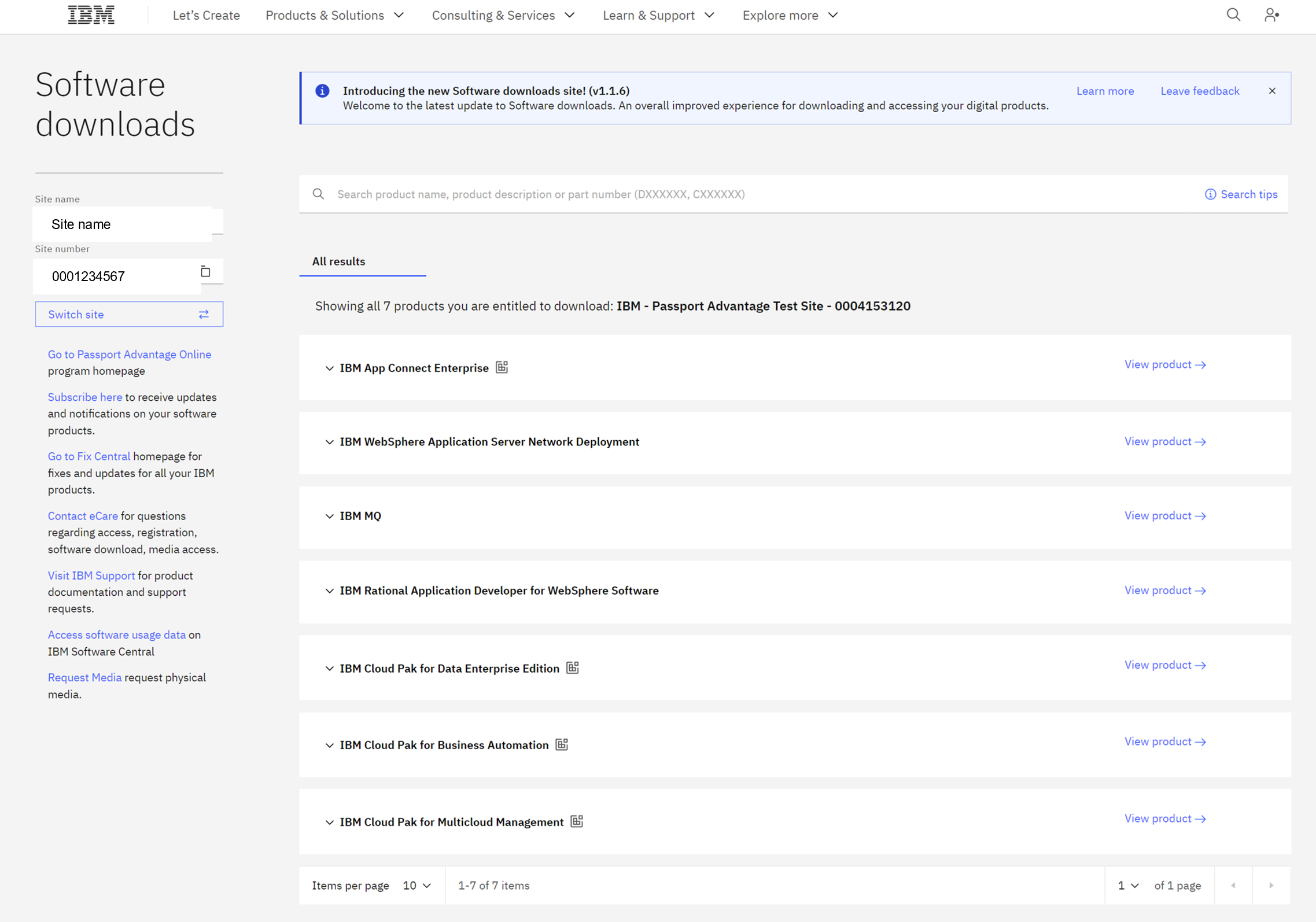 As you can see the Software downloads experience provides you with two navigation panes.
The left pane lets you:
Go to Passport Online Program home page
Subscribe to receive updates and notifications
Go to Fix Central
Contact eCare
Visit IBM Support
Access software usage data
Request media
The right pane is where you download software.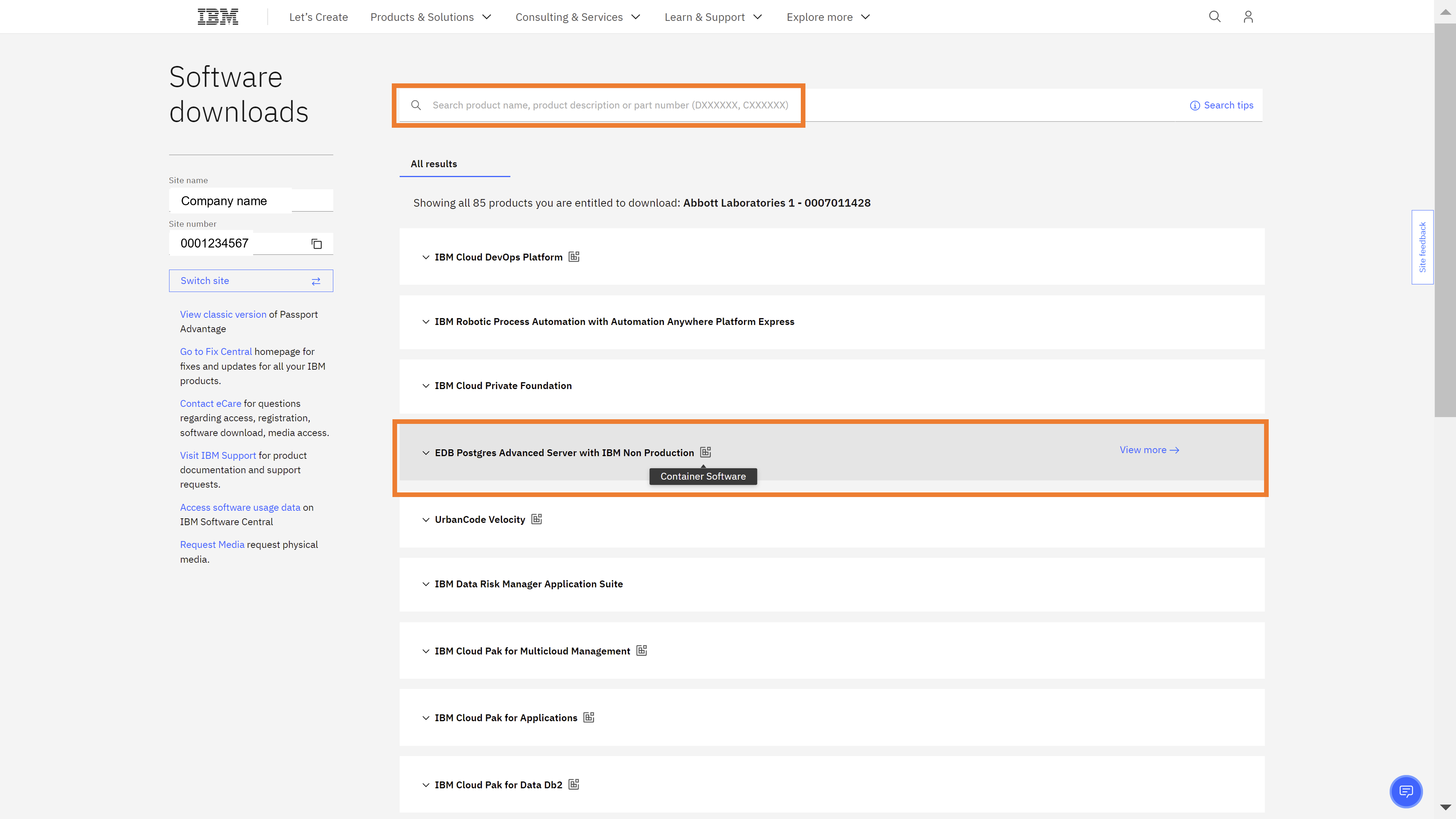 Search by product name, description, part number or scroll a listing of your entitled software to locate and select a specific product.
Note:
some products are ineligible for download from PAO
Container software is indicated by an icon to the right of the product name allowing you to

See orders #s which you can link to your Red Hat Account
Container install and download options
Active access key to log in to the image registry and retrieve any or all container software you own.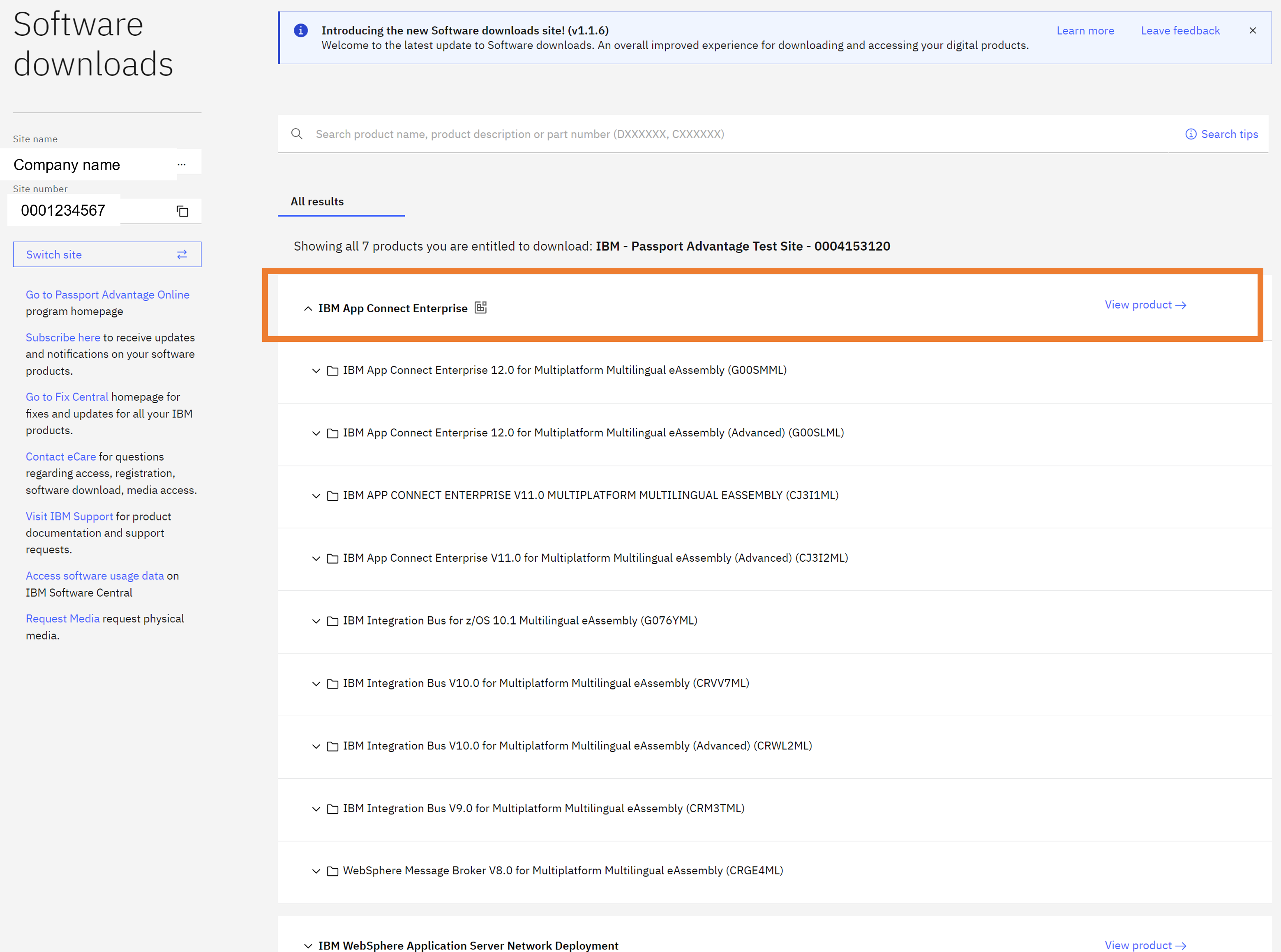 Hover over a product, in this case IBM App Connect Enterprise and click
The down arrow to display a listing of eAssemblies
'View more' to continue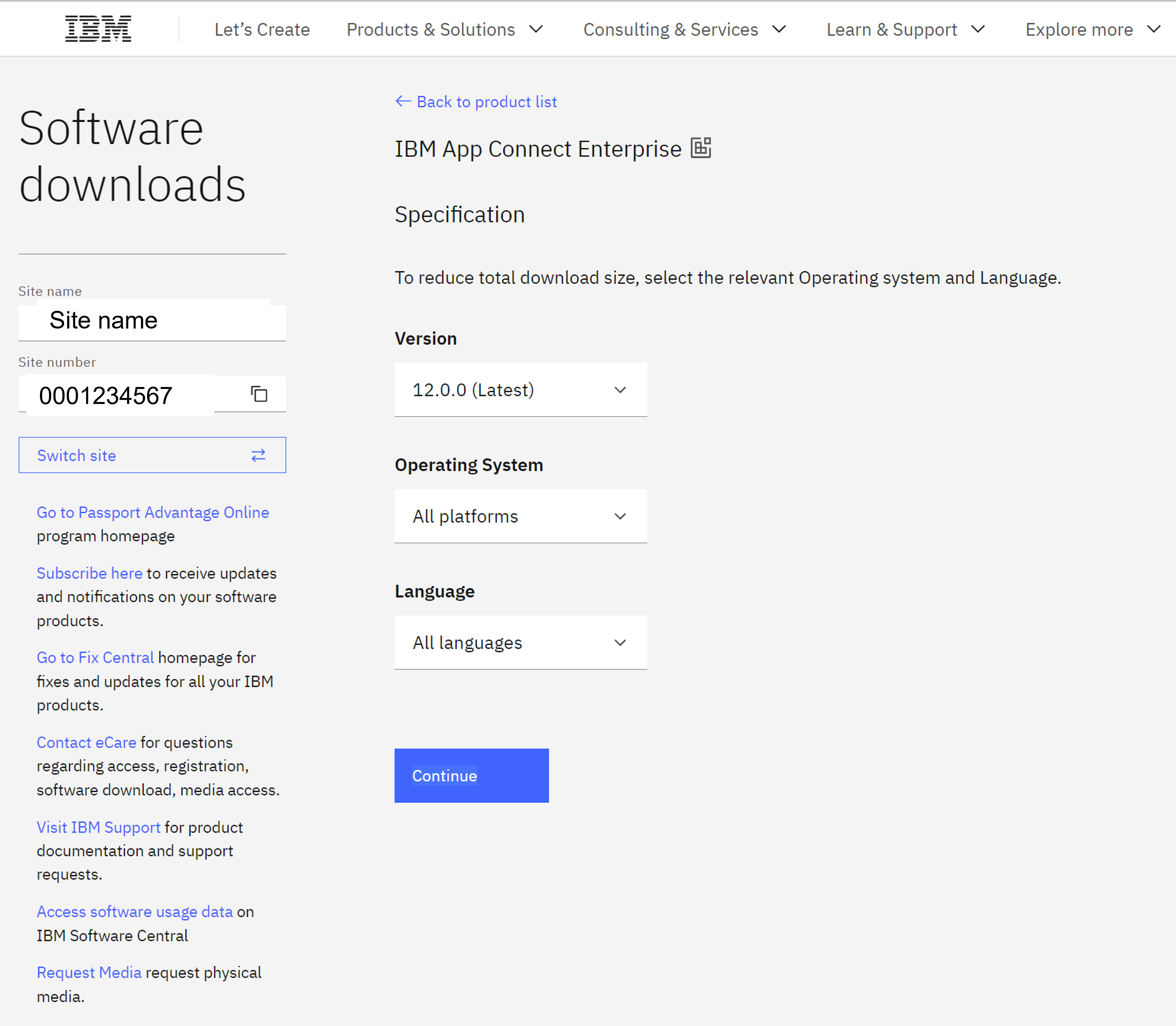 On the View more results screen, click "Continue"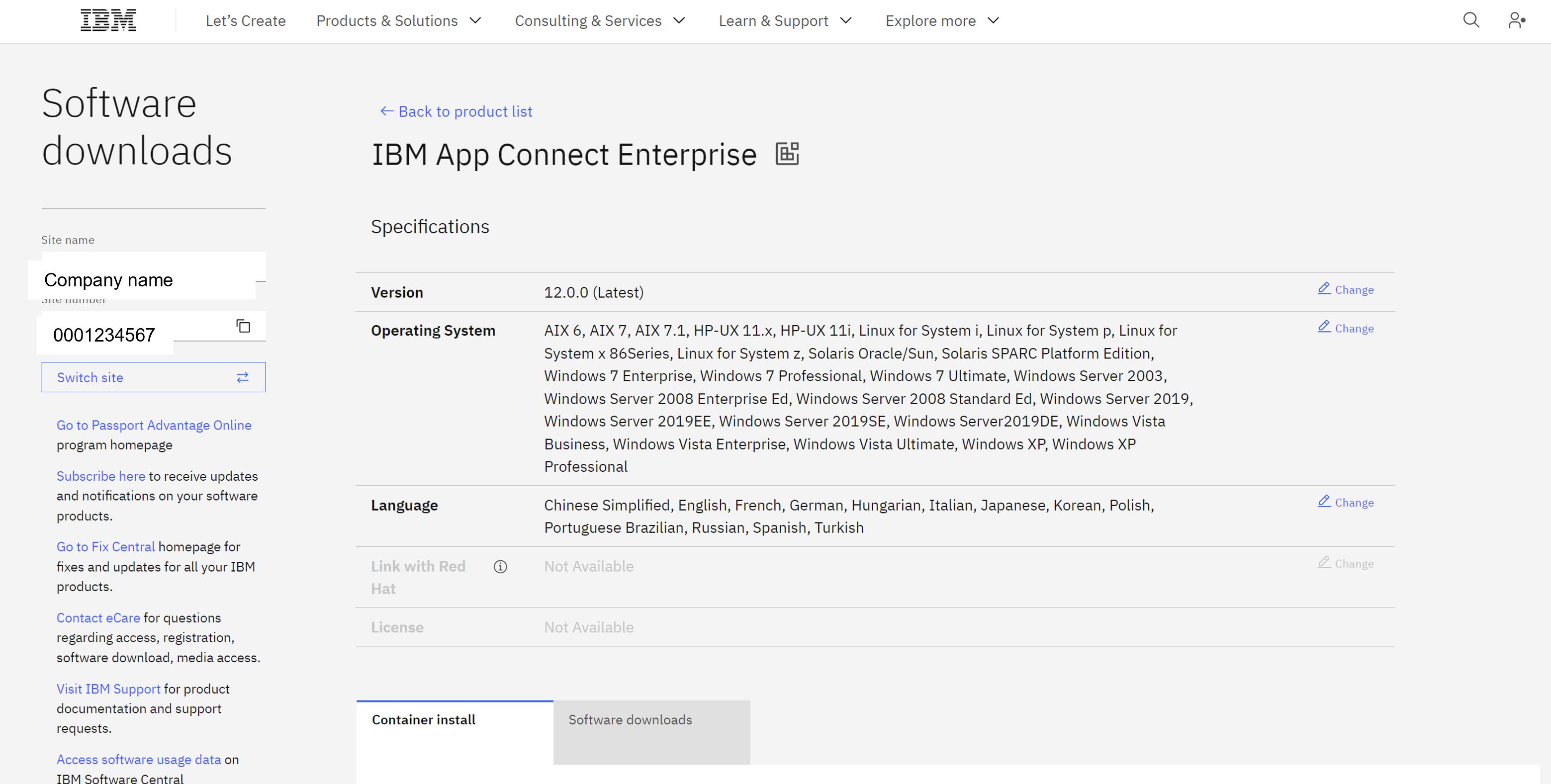 Review your download specifications and, if necessary, make changes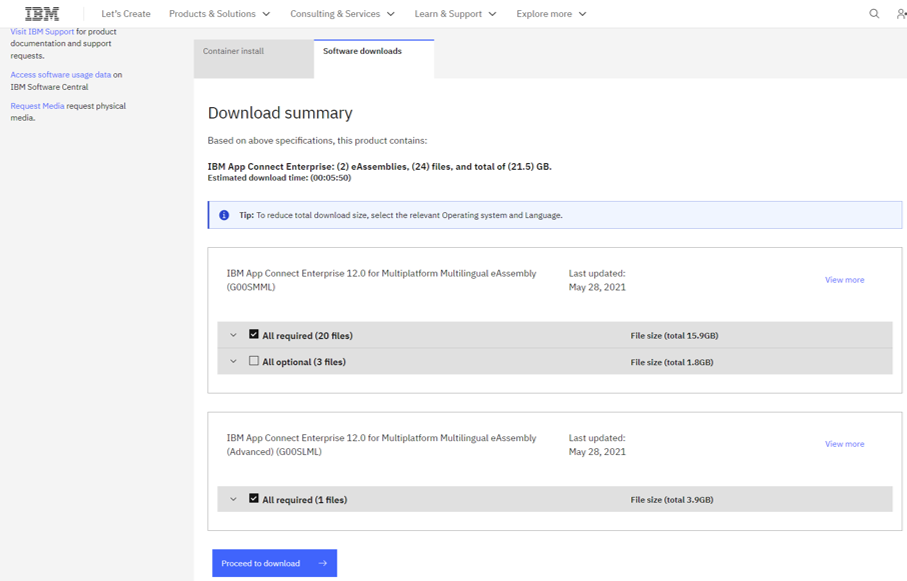 Scroll to the Download summary and when you are ready, click Proceed to download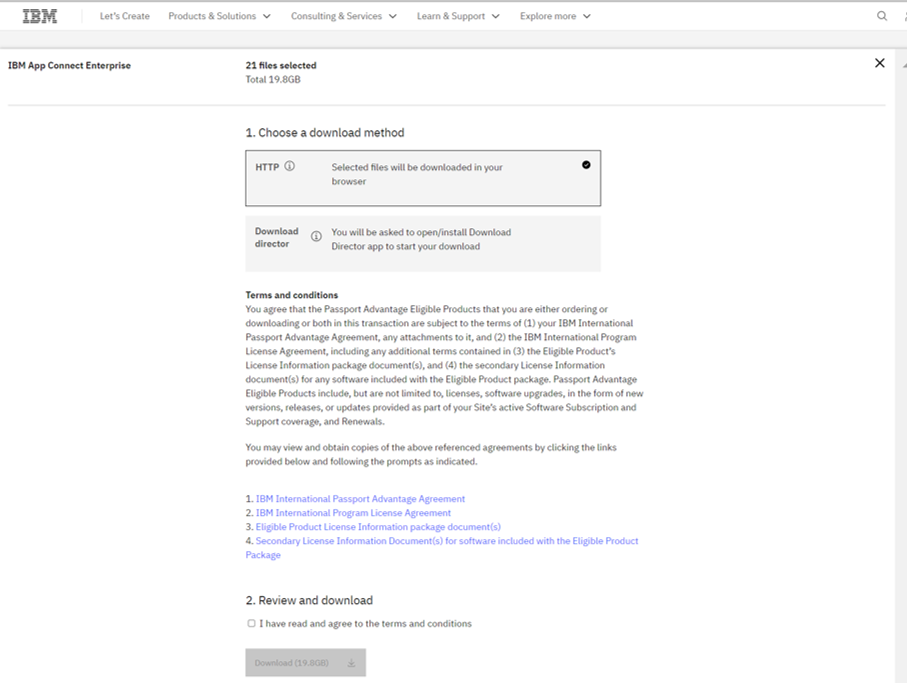 Choose your download method and agree to the terms and conditions.
Click Download. Downloads will launch in a new tab so you may need to allow pop-ups
Request media instructions
From the Software download page,
Select the 'Request media' link in the left navigation pane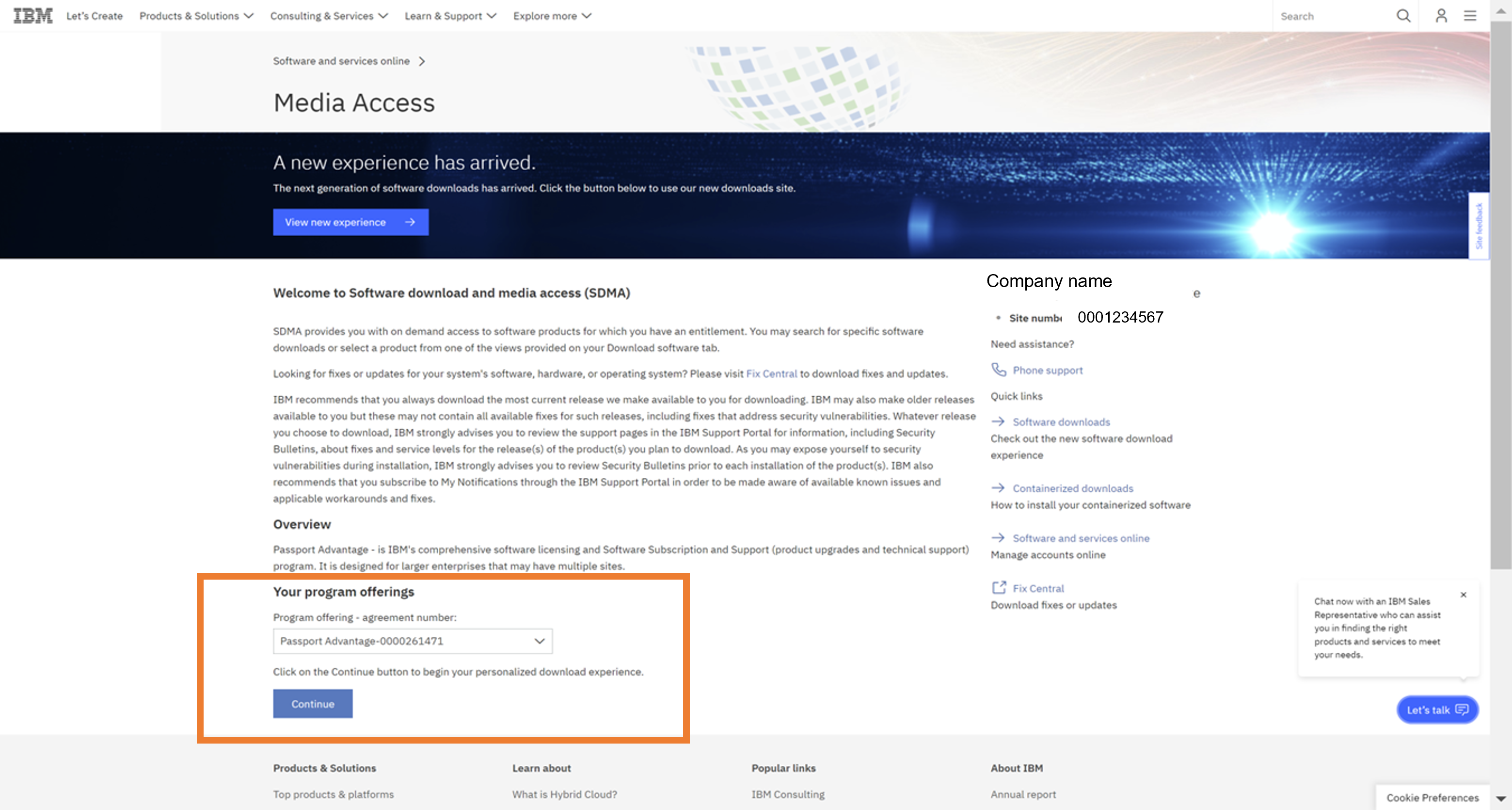 Select your Passport Advantage Agreement number from the drop down and click 'Continue'
Here you can search by Part # or Part Description or browse your entitled software
Select the media you wish to order
Agree to the Terms and Conditions
Click 'Add to cart'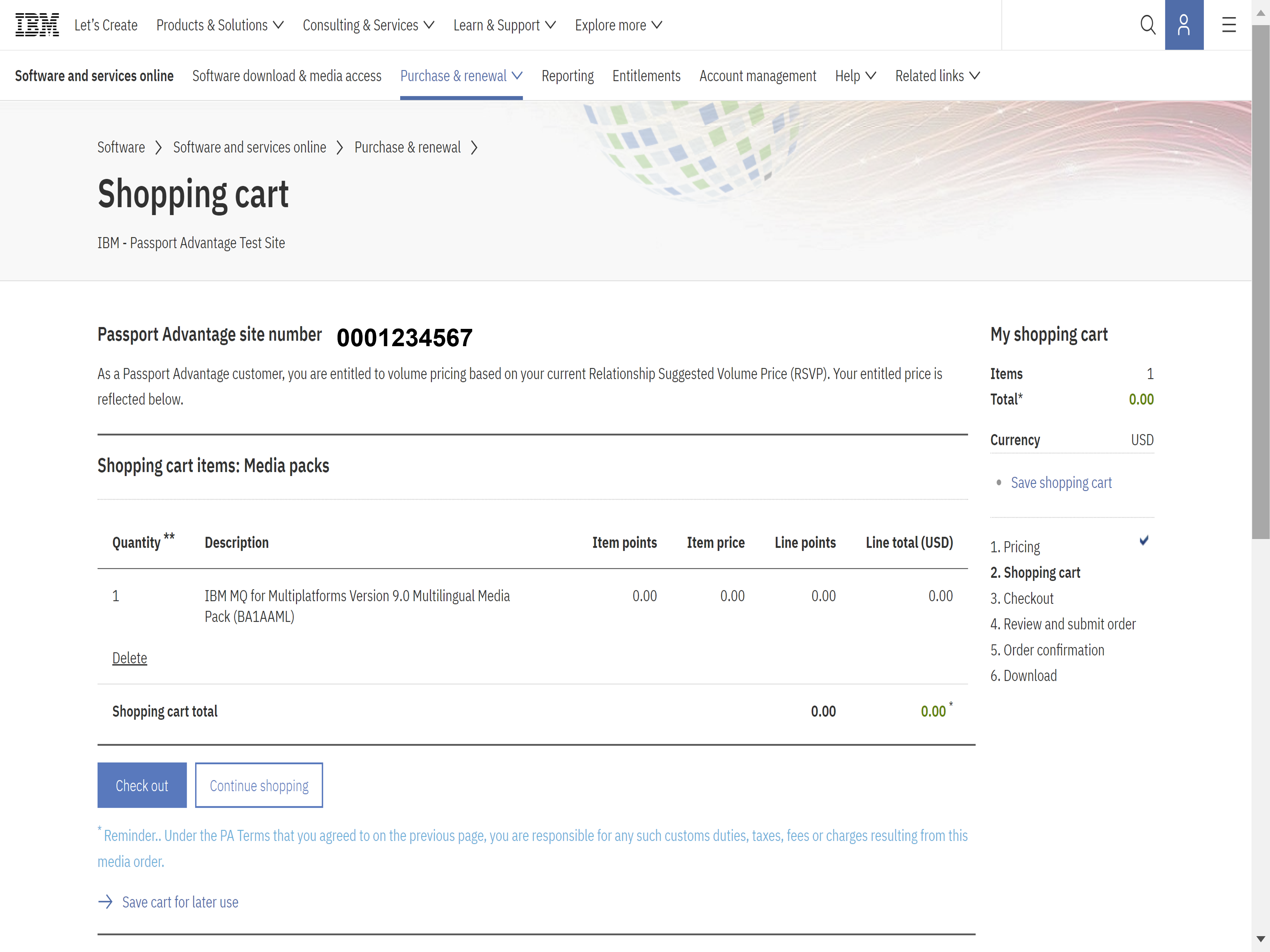 When you are ready, you may check out or save to your cart.