bwhyte
310000B8UF
Visits (326)
Register Here -> Come and join us in Sydney for the next Systems Technical University covering IBM Z, Power and Storage. Over 100 sessions covering introductions, deep dives, lab sessions and case studies. Top 5 reasons to...
[Continue Reading]
Hopefully you manage(d) to join the Reducing Storage Costs webinar, but if not, here is a brief look at what we announced today - May 10th. Spectrum Virtualize v8.1.3 Data Reduction Pools - De-duplication I spent some time in my v8.1.2 post discussing how Data Reduction Pools were a...
[Continue Reading]
bwhyte
310000B8UF
Visits (808)
Over the coming weeks, I will be part of the team hosting a roadshow event around the major cities in Australia and New Zealand. Next week is Adelaide and Perth, followed by Auckland, Sydney and Melourne in June. I'm joined by Dr Adam Makarucha who will be discussing IBM's PowerAI platform....
[Continue Reading]
bwhyte
310000B8UF
Visits (793)
Join us on May the 10th to hear about the latest developments in Cognitive Support and Systems AI for our Virtualize platforms, as well as the latest enhancements coming soon to a Virtualize platform near you. Click on the image above, or this registration link .
bwhyte
310000B8UF
Visits (995)
There is still time to register and attend this years TechU in Orlando, As with previous years this is the main Technical University for 2018, with the largest worldwide coverage for all of IBM Systems, Storage, Power and Z. I will be there with a few others from the Hursley develiopment...
[Continue Reading]
'Pure dead brilliant, so it is' - Urban Dictionary This week, while recovering from the crazy busy week over in Vegas for IBM Think, I was sent an email by our competitive analysis team which reminded me of why I started this blog back in 2007....
[Continue Reading]
bwhyte
310000B8UF
Visits (2214)
For those of you attending Think 2018 next month, here are a few useful links to help build your agenda for the week. If you haven't already signed up, there is still time! Registration and Conference Link https://www.ibm.com/events/think/ There is a link to register in the top right hand...
[Continue Reading]
It's that Tuesday in 1Q where IBM announces a load of new products (SpectrumNAS) and enhancements to the existing products. There is so much being announced today, that I will refer you to Tony's post that covers them all, and I will concentrate on Spectrum Virtualize as usual - for...
[Continue Reading]
bwhyte
310000B8UF
Visits (3422)
Hi all, A quick post to remind people, and notify those that don't know, of the dates for the 2H17 UK User Group meetings. As usual held over a 2 day period, with first day (15th November) for Business Partners and second day (16th November) for Customers. For links to the...
[Continue Reading]
On Tuesday 22nd August we announced the latest code update that will be available soon for the Spectrum Virtualize family. For the first time since 2012 we have bumped the major version number to 8. This signifies some exciting new features that begin with this release in 3Q and will be expanded...
[Continue Reading]
bwhyte
310000B8UF
Visits (3080)
Hi all, Some more advertising, if you are in North America and want to attend this years Spectrum Virtualize User Group be sure to register via the link on the user groups page . This year the event is back in Raleigh RTP Executive Briefing Center, and...
[Continue Reading]
Hi all, Just a quick one to remind people in this part of the world that the annual Australian IBM Systems Technical Symposium is this year running in Melbourne at the Crowne Conference center from 15th to 17th August. We are just finalising the agenda for the Storage sessions, and we...
[Continue Reading]
bwhyte
310000B8UF
Visits (3877)
Just a reminder, and there is still time to register if you haven't already, but this years Systems Technical University is in Orlando next week. I hope to see you there and will be covering several sessions, a few on performance as usual, and some technical deep dives, as well as the NDA...
[Continue Reading]
bwhyte
310000B8UF
Visits (3623)
Hi all, Just a quick notices post to remind everyone that the next Spectrum Virtualize UK User Group sessions are happening at IBM Hursley on 8th and 9th of May. 8th May - Business Partner Day 9th May - Customer Day For more details, and registration information, see the...
[Continue Reading]
I completely missed the announcement a couple of weeks ago for version 7.8.1 of the Spectrum Virtualize software. Traveling too much at the end of last month and forgot to post an update on whats new. This release I am dubbing the 'customer council' release. Last year we started a...
[Continue Reading]
Here's another topic I often get asked about. Things used to be quite simple and I covered this for many years in my Configuring for Optimal Performance series of technical university presentations (also here on the blog - parts 1, 2, 3) - and the basics are still the same when configuring...
[Continue Reading]
Spectrum Virtualize Quorum Happy New Year to all. I've been getting a few questions relating to quorum devices, and in particular the IP quorum and what happens when various different failure scenarios occur. I thought it was worth detailing things here. So first some background. What are...
[Continue Reading]
7.8.0 Spectrum Virtualize Back in November we announce the 7.8 updates for SVC, Storwize and V9000 - the products running Spectrum Virtualize software, and a new expansion enclosure offering over 1.4PB RAW capacity in just 5U rack space… Transparent Cloud Tiering TCT is IBM's general...
[Continue Reading]
Today we are lucky to have the first in a series of guest posts from Dr Bill Scales. Bill is one of the lead product architects in the storage team in Hursley. Bills depth and breadth of knowledge of storage systems is second to none, which means there is always a queue of people waiting to...
[Continue Reading]
bwhyte
310000B8UF
Visits (4039)
IBM Software Defined solutions take agility to the next level – the ability to easily move data and workloads to and from public clouds. "Today's businesses are driven by data and the infrastructure has to provide the agility needed to quickly address new requirements....
[Continue Reading]
Yesterday I spent an hour or so looking for something I knew was out in the blogosphere so I could pull down the reference to it, its frustrating that even when you know something is out there, and no amount of google search phrases can find it for you. But what I did find was a couple of my old...
[Continue Reading]
Just to make life as difficult as possible for the development and test teams, and not content with refreshing the lower end Storwize V5000 products earlier this year, today IBM is announcing a refresh to the Storwize V7000, FlashSystem V9000 and SVC platforms, some new all-flash variants of...
[Continue Reading]
bwhyte
310000B8UF
Visits (4933)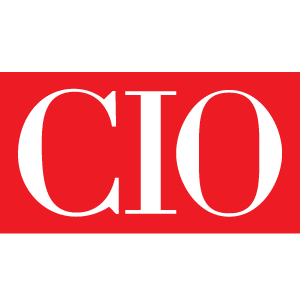 A few weeks back myself and Lloyd Vickery, from the IBM NZ Systems team, attended an IDG run CIO roundtable event. The insights from those attending give a great view into the concerns and needs of CIO's today - when it comes to data, getting useful information from the data, and the ethics...
[Continue Reading]

New "Differential" Licensing Over the years its become clear that a TB isn't what it used to be, for example the maximum tier of SVC license capacity back in 2003 was 32TB… so things have changed. We wanted to reflect this in the managed (mdisk) capacity licensing. Not all...
[Continue Reading]
Last week I covered some of the main updates in the 7.7.0 release of Spectrum Virtualize, this week I am in IBM RTP in North Carolina and can fill you in on yet more! New Flash and Drive Options Lower Cost Flash Drives Just as we have had different price and performance point spinning HDD...
[Continue Reading]
Last week while in Sweden and Denmark I posted about the new 7.7.0 Spectrum Virtualize software that was announced while I was there. Back home in New Zealand now, and got some time to fill you in on the rest of the features this new release brings to SVC, Storwize, FlashSystem V9000 and VersaStack....
[Continue Reading]
Introducing Spectrum Virtualize Version 7.7.0 Software This week I have been travelling in the Nordics. Despite now living in New Zealand, I can't escape from the great User Group events that the Swedish team have been running for many years now, and its great to actually visit Stockholm in...
[Continue Reading]
Hi all, I know over the years I've had hundreds of enquiries regarding the XML statistics, what they contains and how they can be decoded. Some of you have written your own parsers and need to know when new things have been added or items changed. Google isn't much help as it finds, the old...
[Continue Reading]
Its that time again, another six months since our last software update and we bring you version 7.6 of the Spectrum Virtualize software. Applicable to all SVC and Storwize systems currently supported out there, but not the end of life for support of 8G4 and 8A4 systems in the RFA details issued last...
[Continue Reading]
bwhyte
310000B8UF
Visits (4085)
Hi all, Another quick post, before I start my long trek back to the UK... The next SVC and Storwize User Groups in the UK will be held next week in IBM Hursley, still time to register and come along. Hope to see you there : Monday 12th October, IBM Hursley House (Business...
[Continue Reading]
bwhyte
310000B8UF
Visits (4276)
A very quick post, the North American SVC and Storwize User Groups are being held on 16th and 17th September in Austin this year. See Andy's post for more details... We will both be there, hope to see you too! Told you, very quick one!
I think its true to say that the SVC and Storwize User Groups that IBM has helped to setup and run has created a real community of users and partners around the globe. There are very active groups in the UK, Germany, France, Belgium, Sweden and Finland and of course the USA. (Sorry if I missed some)...
[Continue Reading]
Over two weeks ago, we released v7.5.0 of the recently re-branded 'Spectrum Virtualize' software, that software that we all know as the code running in both SVC and Storwize products. The major new feature in 7.5.0 is HyperSwap - which you can think of as a new and improved Stretched Cluster...
[Continue Reading]
bwhyte
310000B8UF
Visits (5680)
Hi all, A quick update to let you know of a new blog here on developerworks that should be worth adding to you RSS feeds/reader. Andrew Martin is one of my colleagues from the Hursley development team and currently works as the Support Architect for SVC/Storwize products and everything...
[Continue Reading]
bwhyte
310000B8UF
Visits (5112)
Storwize Customer UGM Wednesday 6th May 2015, IBM Hursley IBM Storwize Family of Products (including SVC) User Group Meeting Come and meet the Storwize Team at the IBM Laboratory, based in Hursley Park, Winchester. The team will...
[Continue Reading]
bwhyte
310000B8UF
Visits (5847)
First trip in new role has been to Christchurch for the last couple of days. Some good meetings with Business Partners to see the lay of the land here, and look over some interesting prospects being worked on. The recent FlashSystem V9000 announcement, which I didn't cover in my absence during...
[Continue Reading]
I do have a good excuse this time for the short hiatus in posts, as things have been a bit more crazy than normal, but to be expected when you up and move the whole family, literally to the opposite side of the globe! My wife was born in New Zealand and spent much of her youth there, with most of...
[Continue Reading]
In this very concise IBM Redpaper we describe the procedure for making use of an IBM SAN Volume Controller (SVC) Standby Storage Engine in a SAN which is not a part of any cluster, but is a candidate and able to join a cluster at a moment's notice. The purpose of this is to reduce the impact...
[Continue Reading]
With half term week here in the UK and preparations for next months travels, I almost forgot that yesterday we announced the contents of version 7.4.0 of the SVC and Storwize software that will be GA'd on 28th November. The full RFA can be viewed here , but here's a quick summary....
[Continue Reading]
orbist
060000HPM5
Visits (5326)
Hi all, Just a quick update for November which is now know as "User Group Month"... I will be attending all of these and hope to see you there : Date Country Location Attendees Registration Contact 5-6th November USA IBM EBC Raleigh Business Partners (Requires partnerworld login)...
[Continue Reading]
I guess a few folks will comment that I'm raising my head again at announcement time, and true, but thats part of the problem on working on new and exciting stuff, I can't talk about it until days like today where we have announced two major new engines in the SVC and Storwize family. I even...
[Continue Reading]
I think that this Heartbleed bug is going to be an observational comedian's dream. Well I guess one that is a bit of an IT geek anyway. Not quite sure what the Pub Landlord will make of it, but I am sure that he will have some kind of an opinion. Probably not fit to print. Anyway, on to the...
[Continue Reading]
Starting with IBM Storwize Family Software V7.2, including IBM SAN Volume Controller, we introduced native replication over IP networks. As this IBM Redpaper describes, you will see that it is easy to configure in an existing IP infrastructure. This is a lower-cost alternative to the Fibre...
[Continue Reading]
orbist
060000HPM5
Visits (12906)
I think I missed January, it certainly seems like February has snuck up on us - maybe its because every day here in the UK is merging into one... since us Brits love to talk about the weather... its been kinda boring, rain rain, oh look its raining. It feels more like being back in Scotland where we...
[Continue Reading]
I see that EMC have finally pushed yet another technology family on its customers. Extreme I/O arrays. So now you have to decide which one of these things do I want. OK, let me buy an all flash array, so how will that fit with my VMax and VNX estate - oh it wont - you mean its...
[Continue Reading]
orbist
060000HPM5
Visits (9000)
Your Personal Invitation to the SVC and Storwize V7000 User Group Meeting This is an unrivalled opportunity for you to meet with and talk to IBM's leading SVC and IBM Storwize V7000 subject matter experts. Our team will formally present their views on the strategic directions of SVC and IBM...
[Continue Reading]
As most people are aware (see Barry's post) we just announced the Storwize V5000. It fits neatly between the Storwize V3700 and the V7000. And of course no product is complete without an accompanying IBM Redbook. So, here goes: One new one: ...
[Continue Reading]
Some of you may have spotted we release another Storwize Family member back in July, but in limited geographies. Today IBM announced world-wide availability of the IBM Storwize V5000. As the name suggests, this product sits firmly between the Storwize V3000 and Storwize V7000 ranges, in terms of...
[Continue Reading]
I know, I promised this some months ago, and I've been enjoying my spare time too much, and not blogging enough! So rather than keep you all waiting even more, here is a PDF of the presentation I gave at IBM Edge 2013 in Vegas. Hopefully most of it is self-explanitory, and I WILL post some more...
[Continue Reading]
Recently we published an IBM Redbooks Solution Guide on Implementing IBM Easy Tier with IBM Real-time Compression. IBM® Easy Tier® is a performance function that automatically and non-disruptively migrates frequently accessed data from magnetic media to solid-state drives (SSDs). In that...
[Continue Reading]