On behalf of Rational Support I would like to offer a big "thanks" to those of you who have provided constructive comments on our Web content. I have been working directly with Rational content for about 5 years now and in that time I've received a lot of feedback much of which I found to be highly valuable towards improving our content.
Feedback, such as:
"This issue had been troubling my team for a couple of days. Thankfully this fixed the problem"

"This Technote would be helpful if it described, in couple of more sentences, the option to configure DOORS for SSO."... to which we added a related link to the technote detailing out SSO configuration.

"Good solution section, but make a separate subheading for it."...

which we did , a nice "Solution" subheading now highlights the right content (the modify date reflects only content not format changes)

And, of course, the best kind of compliment... "Saved my day. Thank You!"

Our goal is to provide you with content that will help you be successful in using our products and we want to do our best to ensure that success happens. Often times, in order to get the technical facts out to you as soon as possible and without delay, the formatting may be a bit rough and details may be overlooked. As much as we love to see positive feedback, we also appreciate and need to know about those things that need correcting so they can be addressed, and we very much appreciate your candid feedback. 


 If you are browsing the Web and find any of our content that you feel needs improvement, please provide as much detail as possible in the Comments box in the Rate this page section of the document and we will address your feedback*. We are happy to take the good, the bad and the ugly as long as you keep that constructive feedback coming
))  
*Note that we can not reply directly to any feedback left via the "Rate this page" as it is anonymously gathered. We do, however, read and address all feedback entered via relevant document updates.
Information courtesy of Laurel Dickson-Bull, Rational Beta Program Manager
As part of IBM Rational's various client programs, you can become instrumental in the design and development of future releases! By participating in these programs, you will have the opportunity to provide feedback to the development team to help improve the product, gain experience with the product release under development and assurance that it will work in your environment, and receive development assistance during your testing.
The varied types of early programs are:
Three different Beta programs (managed, closed, and open)
Design partner programs
Technology preview programs
Technology for developers
and Early deployment programs
Each of these is defined further on the IBM software Early programs definitions page.
While you are at the Rational software early programs page, don't forget to take a look at the other Rational programs listed, including the developerWorks communities and the Software Accelerated Value program!
For even more up to the minute information on the Rational VoiCE program, follow us on Twitter at: http://www.twitter.com/rationalvoice
What you can expect:
The IBM Support Portal will be operational, and Site Availability and News portlet will contain information on the outage
Search will provide results; but links will not reach content
Also, if you have been relying on redirects to get to our support content (i.e. htt
p://www.ibm.com/rational/support), those redirects will not work during the outage, so this would be a good time to change your bookmarks, and bookmark the Portal at:

http://www.ibm.com/support/entry/portal

In the meantime, if you need me ...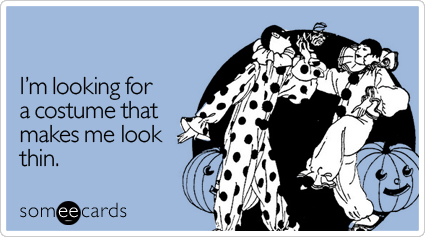 IBM Rational DOORS -- Attributes: This demo is a brief overview of IBM Rational DOORS Attributes. We explore how attributes are used within Rational DOORS to capture relevant information, and assist in better understanding the requirements project. We show how to view, and edit the value of attributes, and how to create new attributes and attribute types. The focus is object attributes, but module attributes are considered as well.