Engineering - Putting IoT to Work for Me: Bret Greenstein Vice President, Rational Continuous Engineering Solutions IBM Software Group discusses how he put IoT to use for him to solve a simple problem: he wanted to turn off his lights from bed but was unable to reach the switch to do so... enter the Internet of Things!
Link Validity — Coming in CLM version 6.0.1: As part of the Rational solution for Collaborate Lifecycle Management (CLM) version 6.0.1 we are introducing Link Validity, a new feature in DOORS Next Generation, Quality Manager, and Design Manager. In projects that have configuration management enabled, Link Validity can take advantage of the features that multi-stream development brings to the table.
Doors Next Generation tutorial makes Acquisition Editor Robin Wood's top 3 list of tutorials for 2015!
Robin notes about the tutorial creator: "Yianna Papadakis-Kantos authored another great tutorial for DOORS Next Generation. The tutorials she writes are always educational and helpful. You'd expect nothing less from a curriculum architect and instructional designer."
Take control of your requirements projects with Configuration Management- Author: Yianna Papadakis-Kantos
Get hands-on experience with IBM® Rational® DOORS® Next Generation and the configuration management capabilities it supports using the exercises in this tutorial and accessing DOORS Next Generation in the sandbox.
See the other top two tutorials here!
Registration for InterConnect 2016 is now open! The best in education, networking and exhibits, all at one event. 20,000+ attendees. 1,500+ sessions. 100s of hands-on labs. 1,000 Cloud developers.
And did you know you can now browse IBM InterConnect sessions at your leisure? Search by topic, program, industry, keyword, client or speaker. Get a sneak peek into what to expect at the best mobile & cloud conference…ever.
Get started with the InterConnect session preview tool.
You now have more choices about how your device communicates with IoT Foundation. When publishing messages to IoT Foundation you can use: MQTT, MQTT over web sockets, and newly added HTTP!
For more information on this new feature add, head over to the IoT Developers blog post: Devices can now send events over HTTP to IoT Foundation
If you want to try out this support but haven't signed up and created an organization then you can use the Quickstart service. Quickstart supports HTTP without security to allow you to quickly try things out. See the full documentation for HTTP/S support.
Device Management is now live in IoT Foundation as well! Check out this informative blog post to learn more about major new enhancement we've just made to the Internet of Things Foundation service. We call it Device Management, and it's all about making it easy and efficient to manage lots of IoT devices.
The cloud is everywhere, and it drastically changes the way information is stored and shared. Cloud computing forces organizations to apply new business models, and teams have to re-invent the way they develop and deliver applications. In this article, Jean-Louis Marechaux presents ten reasons why you should consider IBM Bluemix if you plan to create and deploy cloud applications. With extensive support for mobile and web applications, Bluemix provides all the services you need to your develop your next brilliant idea.
Bluemix is the IBM platform-as-service (PaaS) that combines the strength of IBM software, third-party and open technologies. Bluemix provides DevOps in the cloud -- an open, integrated development experience that scales. If you have heard about Bluemix capabilities, you may already feel that it would benefit your organization. But if you are not sure why, here is a list of reasons to consider Bluemix for your next application:
1. Cloud is mainstream
2. Microservices architecture
3. Catalog of reusable services
4. Alignment with the IBM DevOps approach
5. Comprehensive collaborative environment
6. Support for hybrid cloud strategy
7. Flexibility for development teams
8. Polyglot programming
9. Prototype apps in minutes
10. Easy deployment
Want deeper details on each reason and a bonus for starting to use the service? Read the full article here: Top 10 reasons to use Bluemix and DevOps Services
Utilizing Microsoft Excel with IBM Rational DOORS- Follow Chris Liverman as he takes you through utilizing DOORS and the DOORS database in doing impact analysis on DOORS requirements as well as update specifications and establish metrics using Microsoft Excel.
Where is requirements management heading in the next five years? In this blog post Richard Watson (Product Manager, IBM Requirements Management tools ) discusses his predictions for the short-term future of requirements management: To predict the future of Requirements Management (RM) tools I think it's important to take a brief look back in history and see if we can spot any important trends. Requirements Management tools differentiate themselves from "typical" documents or spreadsheets by managing distinct, uniquely identifiable statements—called "Requirements"—and dependencies between different requirements—called "links". Tools to specifically manage requirements have been around since the early '90s (starting with QSS DOORS and Rational Requisite Pro). In the first ten years of their lifetime requirements tools justified their existence by the cost savings on understanding and managing the scope and complexity of systems development. There was no real drive to connect requirements to the rest of the development lifecycle or, if there was, the main emphasis was to work out how to get other tools' data into the RM system so that the traceability could be managed.
[Read more]
Engineers from IoT Support have been hard at work producing white papers that help you navigate through some of the more advanced activities for Rational products. Here are some of the papers published.

Title: Rational license migration from floating to token
Abstract: The primary goal of this paper is to familiarize the key stakeholders involved in a token transition project. The document provides a detailed step by step process involved in a transition. The steps described within this document is a collateral of knowledge gained from various token deployments undertaken by the IBM Rational Licensing Team.
Authors: Indraneel Paul, Edwin Stalin, and Krishna Kumar

Title: Configuring Rational DOORS Help on Citrix environment
Abstract: Rational DOORS uses an Eclipse based help system that can be configured in different modes. Each Rational DOORS client that is installed on a user system can be independently configured in any one of the HELP modes. However, when Rational DOORS is published through a supported terminal or presentation server, a DOORS Administrator can choose to configure common help modes for all users. This document touches upon each HELP mode in the context of a terminal / presentation server. Citrix Xenapp 6.5 is used for testing the scenarios that are presented in this document.
Author: Pallavi Parakh

Title: Differences between Rational Rhapsody 8.0 Statecharts and UML 2.4.1 Behavior State Machine
Abstract: OMG UML and IBM Rational Rhapsody have been evolving in parallel, and some differences were created and expanded over time. Not all graphical notations that are defined in UML specification are supported by Rhapsody. There are certain patterns of transitions you cannot draw due to restrictions imposed deliberately, but not necessarily limited by UML specification. Some of UML features such as deferred event and do-activity are not natively supported today. This document covers such gaps that are found between UML specification and Rhapsody implementation, aiming to help you design statechart more effectively and enable easier interchange of statcharts among UML-based modeling tools.
Authors: Shinji Kanai and Moria Abadi

Title: DOORS TFS Integrations Upgrade Process from TFS 2010 to TFS 2012
Abstract: This white paper provides information on upgrading the IBM Rational DOORS integration when changing from Microsoft Team Foundation Server 2010 to 2012.
Author: Krupa Gunhalkar
Thank you to Indraneel, Edwin, Krishna, Pallavi, Shinji, Krupa and Moria for their contributions!
Image Credit: (cc) Some rights reserved by Marcin Wichary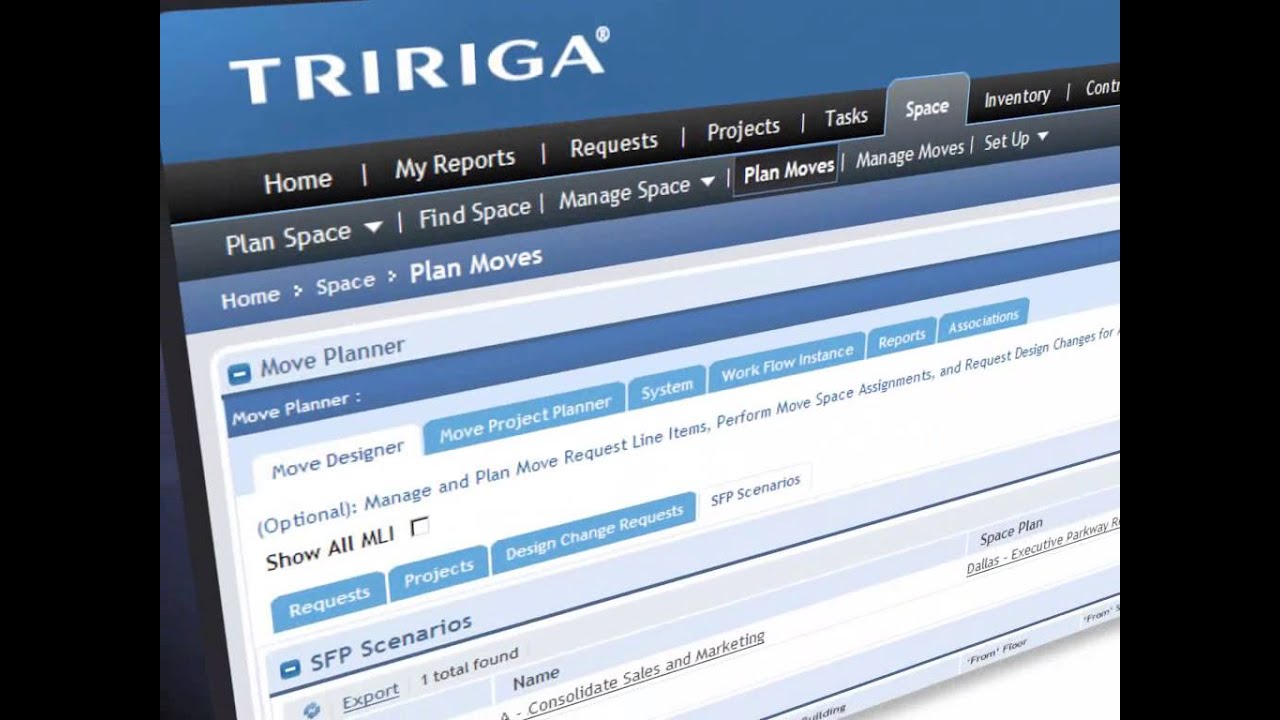 When TRIRIGA got started, the entire focus was to leverage web-based tools to improve process in Capital Projects. The short version was 'stop sending data to everyone and start bringing everyone to the data. This allows the entire project lifecycle to be captured in a more portable way. The benefit to the contractor is savings in time and money via improved communication and greater procurement visibility. The benefit to the owner and end users is better information about what was done during the project, when and why.
Over the years, we have added an additional layer on top of the TRIRIGA project record type called "Program". This new layer allows for greater funding control across projects and fits neatly with the observed behaviors of the majority of our institutional and government clients.
Understanding the value of project management is key to gaining value from the TRIRIGA Projects module. At the heart of a project, budgeting and task data are captured during the entire project lifecycle, allowing a given user a view into the pulse of the project. This information allows for more informed, more timely, decisions for both tasks and resource allocation. In addition, this real-time capture of plans vs actuals enable a clearer view of budgetary trends. Even more capability includes secondary functions, such as permitting, design control / validation, and formal risk management.
TRIRIGA Projects was developed and driven by necessity and has evolved into a powerful solution to capital project management that most organizations cannot live without.
If you couldn't be with us at Insight, missed a session or two, or just want a refresher on the sessions if you had the opportunity to attend, tune into IBMGO to catch the IoT super session as well as the general sessions. IBM Insight 2015 is dedicated to helping you discover technologies and practices designed to help enterprises make the most of the Internet of Things.
IBMGO is the new social hub and free interactive digital experience for all IBM Global Conferences, available at any time, anywhere. Live and on-demand broadcasts of general sessions, keynotes and interviews as well as CrowdChats and exclusive access to Social VIPs. Join the community! Check out Insight 2015 now!
As a member of the community, you have access to:
Live and on-demand broadcasts of general sessions, super sessions and keynotes
Hundreds of breakout sessions
20+ Interviews with influencers, thought leaders and executives
Exclusive event content and speaker presentations
Integrated CrowdChats with Social VIPs, experts and partners
Following is the session schedule from this week to help you quickly and easily find the session replays you may have missed!
Monday, October 26th
Tuesday, October 27th
Wednesday, October 28th