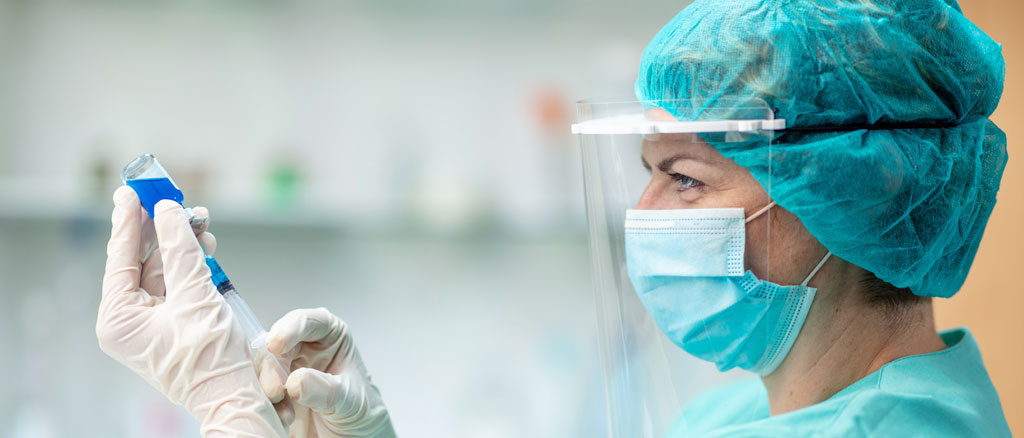 01
Chimeric Antigen Receptor T-cell (CAR-T) therapy is a new and promising breakthrough for treating hematological tumors and genetic disorders. While this personalized form of therapy has an impressive success rate, the treatment process can be quite complex.
The treatment journey begins with the extraction of T-cells from the patient's body, reprogramming them in a manufacturer's lab where they are genetically modified to fight the cancer, and then re-introducing them back into the body. This autologous, genetically engineered cell and gene therapy counters the traditional approach to cancer treatments and stresses pharmaceutical supply chains, as the full vein-to-vein treatment journey includes multiple organizations managing seamless, time-sensitive handoffs.
For this exciting therapy to become mainstream and widely available, a robust ecosystem and resilient infrastructure must be in place to create trust and ensure the safety, efficacy, and timeliness of the treatment. The key component of this infrastructure is a digital platform that will orchestrate the treatment journey while creating superior patient and provider experiences. The digital platform must include the following essential attributes:
Transparency and visibility
Frictionless collaboration
Reliable track and trace
Safety security and privacy
Fault prediction and prevention
Oversight and controls
02
IBM Personalized Medicine Platform
2 min read
Enter IBM Personalized Medicine Platform, a blockchain-enabled digital platform with all the attributes required to industrialize and scale cell and gene therapy. It unlocks a unique approach to make personalized CAR T-cell therapies widely accessible while delivering a superior experience for patient and healthcare providers.
It reimagines the traditional siloed approach by allowing pharmaceutical manufacturers, medical logistics organizations, healthcare providers and other stakeholders to collaborate and share data on an encrypted network, hosted by this intelligent digital platform.
The blockchain-enabled digital platform ensures that the patient's cells move quickly and safely, while permissioned protocols ensure the patient's protected health information is only provided to the network participants, on a need basis. Network members are consistently updated on treatment status, and the platform predicts and notifies them of potential issues that can be rectified preemptively.
Ultimately, the patient, healthcare provider and all the other network participants can be confident in the safety and quality of the treatment delivered while ensuring that the privacy of the patient is protected.
03
The platform consists of the Treatment Orchestration Module (TOM) and the optional Treatment Case Management Module (TCM).
The TOM is the center piece of the platform. It is GxP and HIPAA enabled and consists of:
A blockchain-enabled track and trace solution for managing the chain of identity and custody.
Data management and an integration platform that enables collaboration with the ecosystem organizations.
A command center console that enables control and monitoring of the vein-to-vein treatment journey and is able to predict fault events and initiate intelligent interventions.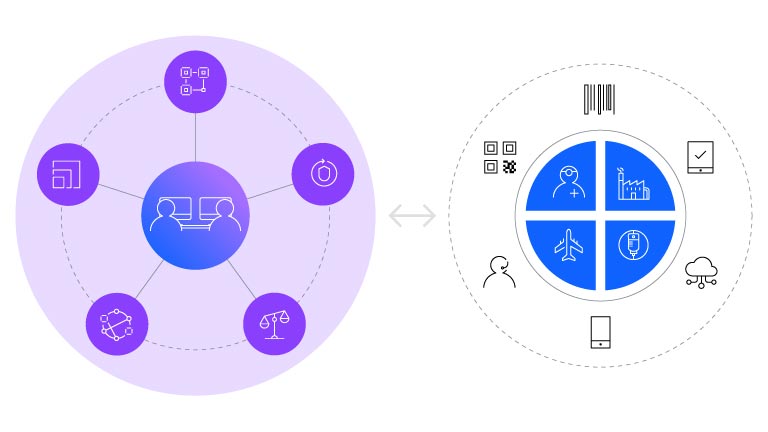 The TOM plugs in to the TCM, which is the source of patient enrollment and treatment initiation. TOM can also directly integrate with a pharmaceutical manufacturer's existing case management system.
TCM is an optional module that is built on Salesforce.com technology and can be configured to specific patient treatment needs. It has digital portals for the healthcare provider ecosystem and a call center application that enables patient enrollment, scheduling and reporting. Together, the TOM and TCM create a robust solution to streamline the cell and gene therapy supply chain.
04
Getting started
1 min read
Personalized medicine has been the aspiration of healthcare practitioners for years. We now have the medical and information platforms to make it a reality. As more treatments are approved, industrializing cell and gene therapies will require a robust digital platform that facilitates commercial biopharmaceutical supply chain practices. One that can achieve the goals of frictionless collaboration, reliable tracking and tracing, full regulatory compliance, and superior fault prediction and prevention.
IBM offers a combination of services and technology needed to facilitate the treatment journey for healthcare providers and patients. IBM Personalized Medicine Platform enables the essential track and trace capability together with transparency, safety, collaboration, and automation required to maintain the trust and integrity of personalized treatments. IBM is dedicated to enabling health professionals to make real and meaningful progress toward a healthier future.