Quantum and Research
New milestones for IBM Research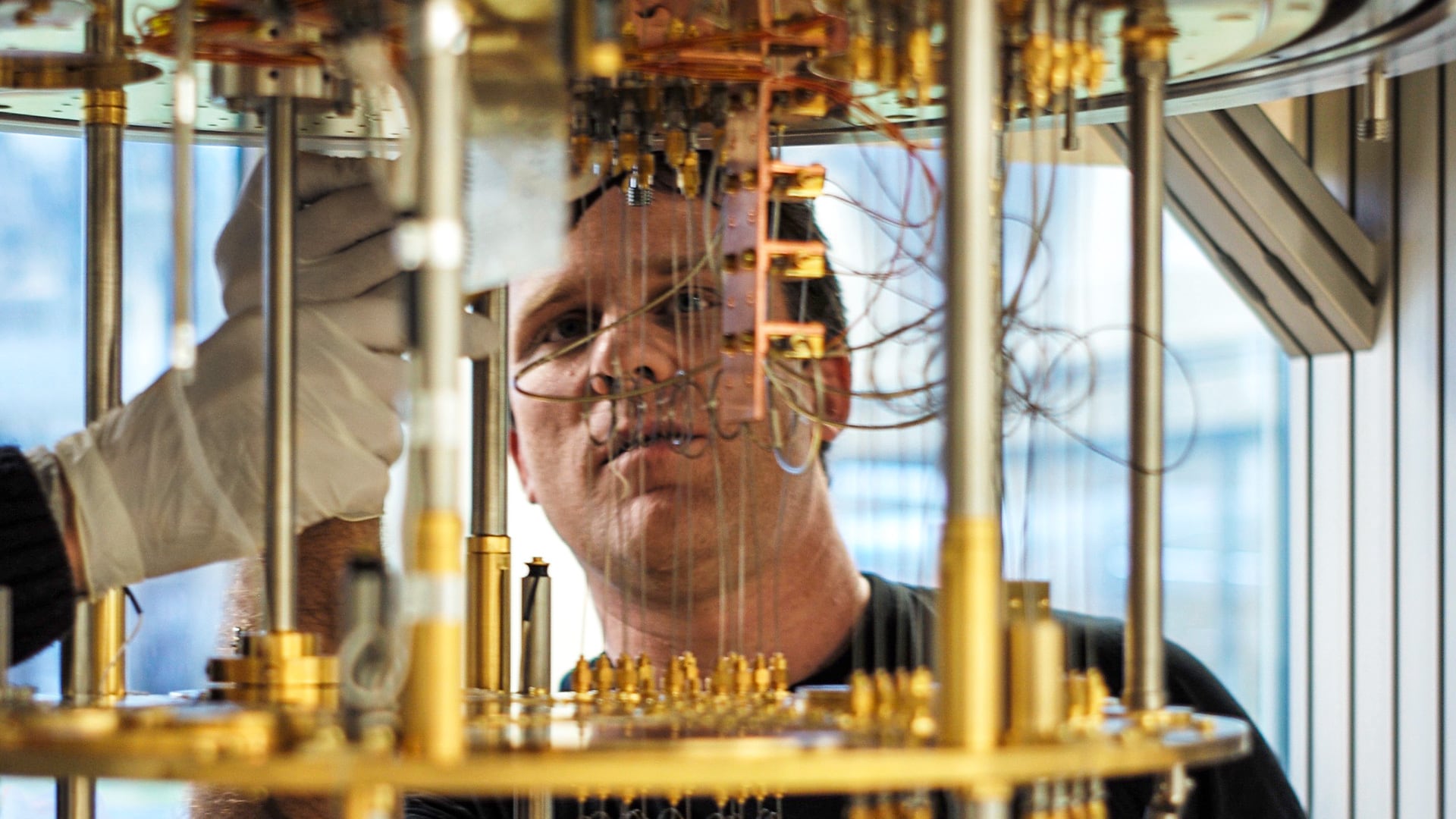 In 2020, IBM Research doubled down on transformative innovations. Chief among these is quantum computing, which uses quantum physics principles to solve problems far faster than binary computing. Complementing classical computing, quantum could help tackle some of our toughest challenges.
IBM leads in quantum computing, with nearly 300,000 registered users and more than 140 organizations in our network. Among them, Anthem, Inc. is studying how quantum may further improve diagnostic accuracy for personalized healthcare treatments; Delta Air Lines is exploring quantum's potential to transform customer experiences; at Keio University's Network Hub (Japan), Mitsubishi Chemical and JSR are researching ways to reduce quantum computation errors to help manufacture more efficient OLED devices; and the University of Tokyo and Fraunhofer-Gesellschaft (Germany) will operate the first non-US installations of IBM Quantum System One computers.
By 2023, IBM will produce a quantum processor with more than 1,000 qubits—giving us a potential advantage in solving problems faster than even today's fastest supercomputers. We have also developed quantum-safe security software for hybrid cloud, and have partnered with historically Black colleges and universities (HBCUs) to help prepare quantum's next generation.
"With quantum, we're witnessing the most exciting development in computing in 60 years. It will be a revolution in the way science is practiced, the rate of accelerated discovery and a whole new class of intelligent mission-critical applications."
Senior Vice President,
Director of IBM Research
Applying science and technology to serve client needs in 2020
"Research is a critical component of IBM's commitment to delighting our clients with the solutions and industry expertise they need to compete and grow. We are optimally positioned for growth with our hybrid cloud, AI and services offerings. Emerging technologies like quantum—along with our ongoing innovations in security and energy efficiency—will supercharge the next phase of our clients' digital transformations as they derive even greater business value from their data."
President,
IBM
For the 28th straight year, IBM led the industry in US patents—the majority of them in AI, cloud and hybrid cloud, quantum computing, and security. IBM Research continues to build on our natural language processing and encryption innovations to deliver real-world commercial results.
An AI model from IBM and Pfizer uses written text samples to help predict the eventual onset of Alzheimer's disease. The model uses IBM's hybrid cloud platform, which enables the automated collection and analysis of global data.
IBM led the global Urgency of Science (#urgencyofscience) campaign, joined by numerous private and public sector partners.
IBM and AMD entered a Confidential Computing Collaboration agreement to foster security in hybrid cloud and high-performance computing environments.
IBM released RoboRXN, a free, cloud-disseminated tool that uses AI, neural translation and machine automation to help scientists more accurately predict chemical reactions.
"Research is a critical component of IBM's commitment to delighting our clients with the solutions and industry expertise they need to compete and grow. We are optimally positioned for growth with our hybrid cloud, AI and services offerings. Emerging technologies like quantum—along with our ongoing innovations in security and energy efficiency—will supercharge the next phase of our clients' digital transformations as they derive even greater business value from their data."
President,
IBM