Hybrid Cloud Platform
IBM and Red Hat—leading in hybrid cloud
IBM's acquisition of Red Hat has been a game changer for enterprise computing. Red Hat's software underpins the most flexible, secure and cost-effective platform for running mission-critical workloads—the hybrid cloud.
Red Hat OpenShift is the leading enterprise Kubernetes platform—used across industries as the foundation for cloud-native applications. With OpenShift, customers can choose the right environment for workloads and run applications seamlessly across any kind of architecture, whether on-premise, public cloud, private cloud or at the edge.
OpenShift is also the platform for IBM Cloud Paks, offering clients containerized solutions for data, integration, automation, multicloud management and security. Our focus is on helping large enterprises succeed and on removing complexity and risk from their digital journeys.
In the financial services sector, our hybrid cloud platform is helping banks around the world roll out new digital services while providing built-in security that satisfies data protection regulations. Technology from IBM Cloud and Red Hat is enabling Banco Sabadell's 100 percent digital model in Mexico. CaixaBank, Spain's leading financial group in terms of retail and digital banking, is building a hybrid cloud infrastructure using Red Hat OpenShift.
As 5G becomes more prevalent, telecommunications providers need to scale quickly to support growing volumes of data, voice and multimedia services. Indian telco Vodafone Idea is transforming its network into an open hybrid cloud platform using IBM's Watson AI and Red Hat Ansible Automation Platform to improve the cost and quality of its core network delivery. Bharti Airtel is leveraging IBM and Red Hat to build a more efficient, flexible network cloud for core operations and new digital services.
Red Hat ecosystem partners are helping our clients get more out of our platform. In 2020, IBM and Red Hat introduced Red Hat Marketplace, the first enterprise software and service marketplace designed for hybrid cloud computing. Red Hat Marketplace has one of the largest curated collections of tools and services developers need to build cloud-native applications.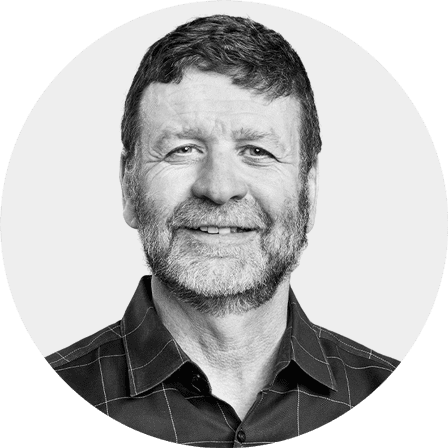 "A hybrid cloud foundation built on open source offers the flexibility, acceleration and innovation that digital transformation requires. For most corporations, hybrid cloud is the only practical way to the cloud."
President and Chief Executive Officer,
Red Hat